Italian distributor sees screen count reduced after the film about a homosexual romance is given a damning rating by Catholic Church body.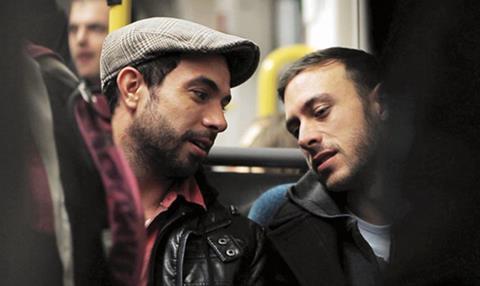 Italian distributor Teodora Film has had to scale back the theatrical release of Andrew Haigh's (45 Years) 2011 debut Weekend due to a negative rating by an influential Catholic Church organisation.
Vatican-based organ CEI (The Italian Episcopal Conference), an assembly of bishops with cultural and political sway, gave Weekend - a romantic drama about two men who fall in love over a weekend - the rare and damning judgement of 'Not recommended/unusable/indecent', its worst rating.
Some art-house cinemas in Italy are still subject to Church control.
"These cinemas have standard programming," explained Cesare Petrillo, co-owner of Teodora, "But since the space in which they operate is owned by the Vatican, renting is subject to a clause forbidding the screening of all movies not advised by the CEI."
Teodora, which originally planned to release the film on 20 screens, is now likely to only book half that number.
"In Florence we lost Cinema Portico, with whom we've been working for the last ten years," said Petrillo. "This means that we won't be screening the movie at all in that city. The same goes for Padova, Bergamo and Ancona, all important centres with no entirely independent arthouse cinemas, only Vatican-controlled ones."
The company faced a similar situation when it released Alain Guiraudie's thriller Stranger By The Lake, but was surprised by the negativity aimed at Weekend. The CEI's website listed the film's themes merely as: "drugs and homosexuality".
"Weekend shows no explicit sex, only two people loving and caring for each other," lamented the Teodora boss. "The film was declared the national movie critics' pick of the week. It's a great shame, especially as this only seems to apply to gay men. Blue Is The Warmest Colour featured explicit sex scenes between women but it didn't receive the level of disapproval reserved for Weekend."
Palme d'Or winner Blue Is The Warmest Colour, received a rating of 'Complex/indecent' and a thematic description of: "Women, Family, Youth, Work, Homosexuality and Psychology."
The only other film the CEI has "not recommended" this year was The Club by Pablo Larrain, which is about a group of priests exiled by the church as a result of potential child abuse.