The distributor has acquired English-language territories on the Jackie Chan action-comedy including North America, the UK, Australia and New Zealand.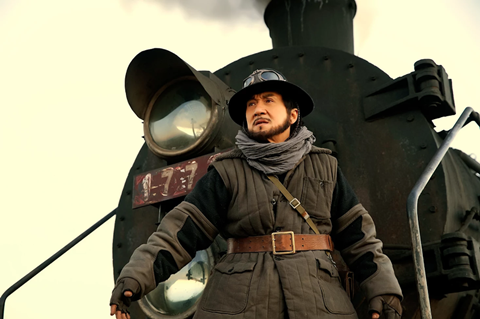 Well Go USA Entertainment has tentatively set a December launch for Railroad Tigers day-and-date with China.
Ding Sheng directed the 1941-set story of a railroad worker who leads a team of fighters to derail the Japanese war effort.
Using their knowledge of the transport network, the men ambushes Japanese soldiers and steal supplies to feed the starving Chinese.
The Chinese and Taiwanese cast includes Huang Zitao, Wang Kai and Darren Wang.
"Jackie Chan continues to be a mainstay with audiences, and Railroad Tigers delivers what his fans love," said Well Go USA Entertainment president Doris Pfardrescher. "The film is an action-packed martial arts comedy that brings Chan back to his Drunken Master days."
Pfardrescher negotiated the deal with Clarence Tang at Golden Network Asia Limited on behalf of the film.