XLrator Media has acquired North American rights from Arclight Films to the Dutch historical epic that premiered in Berlin earlier this year.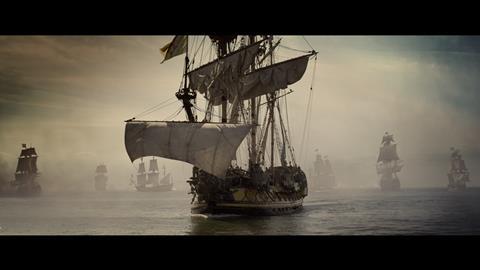 The distributor will release Admiral via its Turbo action label in early 2016.
Roel Reiné directed and Klaas de Jong produced the 17th century-set story that takes place during the Anglo-Dutch naval wars and centres on Holland's Admiral Michiel de Ruyter. Charles Dance, Rutger Hauer and Frank Lammers star.
"Admiral is a dazzling film of epic proportions with larger-than-life naval battles that haven't been seen since Master And Commander," said XLrator Media CEO Barry Gordon.
"Audiences will be blown away by the amazing cinematography and action set-pieces, coupled with stunning performances from the entire cast. As proven by the huge success of the Game Of Thrones series and our own recent Ironclad films, action fans have a huge appetite for exciting content based on historical facts and themes.
"Admiral is a unique and authentic film that will satisfy both action fans and history buffs alike."