XLrator Media has acquired North American rights to the SXSW documentary Mateo by Aaron I. Naar.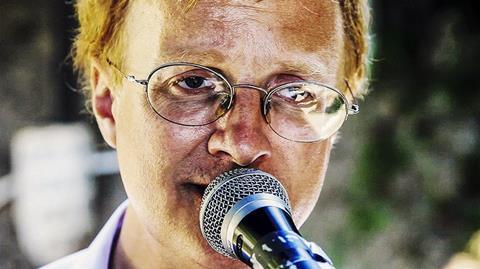 The film will be released theatrically on XLrator Media's PACE multi-cultural releasing label in on August 21 and on VOD and iTunes four days later.
Mateo is a music-driven documentary that explores Mexican-American and Cuban cultures and rhythms.
Naar produced with Benjamin Dohrmann. Andrew Lauren, Louis Venezia and Adam Schlesinger served as executive producers.
XLrator Media's Barry Gordon brokered the deal with Amanda Lebow on behalf of the filmmakers.
Grindstone has picked up North American rights to the amily adventure Army Dog starring Casper Van Vien, Grace Van Dien, Stelio Savante. Barking Cow Media Group, Fairway Film Alliance and Rogue Arts LLC produced the story about an Afghanistan veteran who returns to the US with his bomb sniffer Army dog as they take an eventful family camping trip.
Amplify Releasing has acquired worldwide rights from Matador to Amy Rice's documentary Hurricane Of Fun: The Making Of Wet Hot and releases the film on Thursday across select digital platforms.
Lone Suspect announced on Thursday that production had begun in Los Angeles on FEAR, INC. Vincent Masciale directs from a script by Luke Barnett about a group of degenerates-for-hire that terrorise a junkie and his friends. Caitlin Stasey, Chris Marquette and Stephanie Drake star. Barnett, Masciale, Heather Kasprzak and Natalie Masciale are producing under their Lone Suspect label. Gabriel Cowan and John Suits of New Artists Alliance as well as Tanner Thomason and Frank Masciale serve as executive producers.