ACTOR: "This whole industry is about snapping up the opportunities as they come," says Eleanor Tomlinson, who is about to turn 22 on the set of the BBC's highly anticipated remake of Poldark.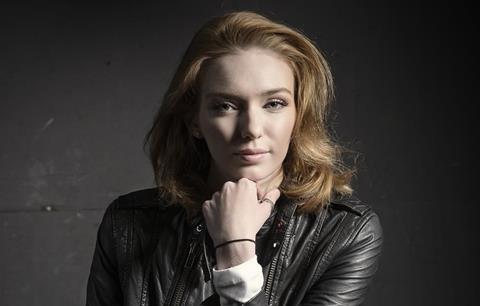 Or you could make the opportunities for yourself — Tomlinson was initially asked to read for the role of Elizabeth but says that, clearly, "Demelza was the part, so I asked could I try for her." She tried, and succeeded, and BBC One will transmit the six-part series in 2015 with Tomlinson starring opposite Aidan Turner as Ross Poldark; shooting will wrap for her in Bristol and Cornwall this September
This iconic part caps a career that has been burning bright of late, but has not been without its ups and downs, even at the age of 22. Tomlinson beat stiff opposition to win the coveted lead part of Princess Isabelle in Bryan Singer's Jack The Giant Slayer, but the film crashed and burned last year and so far Tomlinson is better known for her TV roles in The White Queen and Death Comes To Pemberley, although working in film is a goal.
Coming from a theatrical family — dad Malcolm Tomlinson is an actor and mother Judith Hibbert a singer — Tomlinson "finally" decided to become an actress at the age of 11 when she buttonholed her father's agent and, she says, forced him to take her on. "I was pretty headstrong," she admits. Tomlinson has worked almost consistently since then, starting with The Illusionist and Angus, Thongs And Perfect Snogging (in which she played Jas).
Given her family heritage, the one area Tomlinson is hesitant about is the stage, where she has seen her mother and brother, Ross, perform. "It's terrifying, I'd consider getting some training if that came up," she says.
Brought up in Beverley, in the East Riding of Yorkshire, Tomlinson moved to London full time at the age of 18. Now, she says, "the hardest thing for me is not working, getting yourself out of bed when you don't know what your next job is." That seems a distant prospect.
Contact Nicki van Gelder, Conway van Gelder Grant nicki@conwayvg.co.uk