ScreenDaily's weekly round-up of the local and independent openings in key markets this week.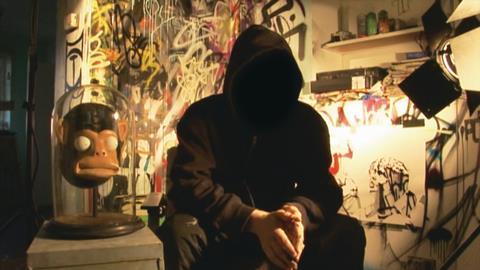 Germany:
Fresh from its world premiere in the Berlinale's Competition, Benjamin Heisenberg's second feature film The Robber (Der Räuber), starring Walter Huber, Andreas Lust and Franziska Weisz, is released by Zorro Film.
Slated by the critics on its premiere in the Berlinale Special sidebar last month, Jo Baier's lavish historical drama Henry Of Navarre (Henri 4), adapted from two novels by Heinrich Mann, is released on around 250 prints through Central Film.
A third Berlinale premiere – Matti Geschonneck's Boxhagener Platz, adapted from the bestselling novel of the same name by Torsten Schulz – is opened in German cinemas by Pandora Filmverleih. Aktis Film International is handling international sales.
Constantin Film has a nationwide release for Franziska Buch's family film Hier Kommt Lola, based on Isabell Abedi's successful series of children's books about the resourceful nine-year-old Lola. The beginning of the new franchise stars Meira Durand, Julia Jentsch and Nora Tschirner.
UK:
Infamous graffiti artist Banksy's directorial debut Exit Through The Gift Shop arrives in the UK off the back of its out-of-competition screening at the Berlinale. A story-based documentary, the film follows a man who creates a sudden art career based on little talent. Revolver Entertainment has the film in key cities from Friday March 5.
Giles Borg's local production 1234 gets a limited release through Soda Pictures, also from March 5. The rock drama, which stars Ian Bonar and Kieran Bew, sees two friends enlist the help of a local guitarist to aid their dreams of stardom.
Atom Egoyan's thriller Chloe receives a nationwide releasing through Optimum Releasing. The France/Canada co-production stars Liam Neeson, Julianne Moore and Amanda Seyfried, and follows a woman who bites off more than she can chew when she hires a escort to test her husband's fidelity.
Spain:
Vertigo Films will release the third and final installment of the Millennium trilogy, The Girl Who Kicked The Hornet's Nest on 240 prints. The first two films in the series took more than $20m combined in the territory.
Jeff Bridges Oscar-nominated role as fading country singer Bad Blake in Scott Cooper's Crazy Heart reaches Spanish cinemas. Released nationwide through Fox International, the film co-stars Maggie Gyllenhaal, who has also been nominated for an Oscar for her role as a journalist who helps to turn Blake's hard life around.
Renowned Spanish producer Gerardo Herrero takes the director's chair for thriller Night Runner, which arrives through Alta Films on 92 screens. The film stars Argentinean actor Leonardo Sbaraglia as the manager of an insurance company who is encouraged to break free from his mundane life by a mysterious character he meets at the airport.
Grant Heslov's all-star comedy The Men Who Stare At Goats hits Spanish cinemas through SPRI having already taken more than $50m worldwide. Inspired by British writer Jon Ronson's best-selling book, the film sees reporter Bob Wilton (Ewan McGregor) team up with Lyn Cassady (George Clooney), a member of an unusual, psychic military unit, to track down the unit's former leader, Bill Django (Jeff Bridges) whose gone missing.
France
Roman Polanski's The Ghost Writer was released by Pathe on Wednesday (March 3) in France. The film, which tells the story of a ghost writer hired to finish the memoirs of a Tony Blair-like ex-prime minister and who finds things are not as they may seem, has a lot of heat surrounding it not only for the accolades it received in Berlin (where Polanski won best director). The film stars Pierce Brosnan and Ewan McGregor.
La Fabrique de Films sent comedy Thelma, Louise And Chantal out on 8 screens in Paris on Wednesday. In its first showing, it took 790 admissions. The film stars Jane Birkin, Caroline Cellier and Catherine Jacob as a trio of friends who set off for a wedding on the coast of France. During their trip, the three fifty-somethings share poignant and funny moments.
Lee Daniels' Oscar-nominated Precious : Based On The Novel Push By Sapphire was also released Wednesday. The film, which debuted at Sundance over a year ago, is being released through ARP Selection. Gabbourey Sidibe and Mo'Nique star in the story of an underprivileged, sexually-abused girl who finds a new world opened to her after being transferred to an alternative school. The film is nominated for best picture, best director, best actress and best supporting actress Oscars, among others.