Montreal genre showcase to open with drama King Dave and John Stockwell's Kickboxer: Vengeance.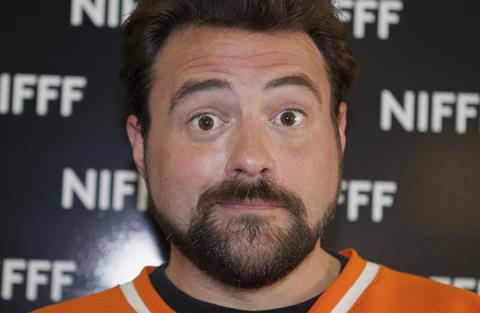 Montreal's Fantasia International Film Festival (July 21-24) will open with a double header of Daniel Grou's single tracking shot drama King Dave and John Stockwell's Kickboxer: Vengeance, starring Canadian actor Alain Moussi alongside Jean-Claude Van Damme, Georges St-Pierre and Dave Bautista.
Musician Marilyn Manson will be at Fantasia to present the world premiere of Corey Asraf and John Swab's noir Let Me Make You A Martyr on which Manson is a producer and co-stars alongside Mark Boone Junior, Niko Nicotera, Sam Quartin, and Michael Potts.
Kevin Smith will present his Quebec-centric comedy Yoga Hosers, the second entry in the filmmaker's True North trilogy while Japanese director Shinsuke Sato will show the Canadian premiere of Library Wars: The Last Mission.
Also at the festival will be the world premiere of Nick Gillespie's Ben Wheatley execed Tank 432 and the north American premiere of Jackie Chan-Renny Harlin title Skiptrace.
This year's festival will host a spotlight on Polish genre cinema and its Camera Lucida strand will feature Berlin titles Aloys and Shelley as well as Korean hit The Wailing.
This year's Fantasia Frontières International Co-Production Market includes new films from My Bloody Valentine director George Mihalka, the directorial debuts of well known genre producers Roxanne Benjamin (Southbound) and Jenn Wexler (Darling) as well as a TV series from producer Andy Starke (Sightseers).