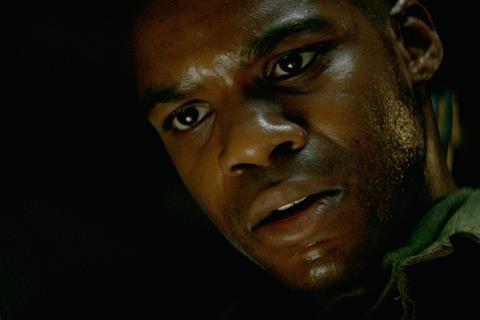 World premieres of J J Abrams-produced horror mystery Overlord and Welsh writer-director Gareth Evens thriller Apostle will feature in the line-up of this year's Fantastic Fest in Austin, Texas.
The fourteenth edition of Fantastic Fest, which claims to be the largest genre festival in the US, will run September 20-27 at Austin's Alamo Drafthouse Cinema.
Also set for the event are the world premieres of Timo Tjahjanto's thriller The Night Comes For Us, from Indonesia, and Swedish feature The Unthinkable.
Getting their North American premieres in Austin will be Quentin Dupieux French genre outing Keep An Eye Out and Alejandro Fadel's Cannes Un Certain Regard entry Murder Me, Monster.
Other festival events will include a focus on female genre filmmakers from around the world, with titles including Marysia Nikitiuk's When The Trees Fall, from Ukraine, Sonia Escolano's House Of Sweat And Tears, from Spain and, from Denmark, Isabella Eklof's Sundance entry Holiday.
A focus on 70s 'quota quickies' from South Korea will include the rarely seen Bangreumyeon, from Kim Ki-Young, and Quit Your Life, from Park Nou-Sik.
The American Genre Film Archive will present restorations of films including Blood Lake, I Was A Teenage Serial Killer, Mary Jane's Not A Virgin Anymore and Maniac, the latter in a 4K version getting its world premiere with director William Lusting in attendance.