Shooting has just wrapped on David Blair's hard hitting feature about a friendship between two men, played by Stephen Graham and Adewale Akinnuoye-Agbaje, which is being sold internationally by AV Pictures.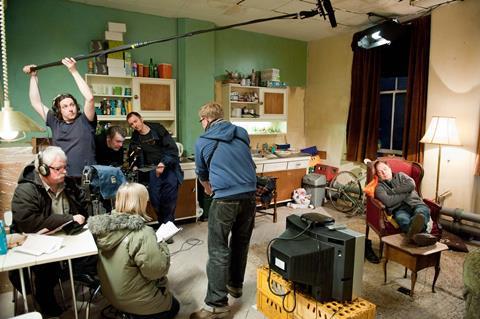 Synopsis: A hard hitting drama about the bond between two friends, whose characters are loosely inspired on the characters in John Steinbeck's novel Of Mice And Men.
Director: David Blair
Writer: The debut screenplay of Chris Green
Producers: Michael Knowles and Stacey Murray for Made Up North Productions and Brad Moore and Mark Foligno for Moli Films.
Cast: Stephen Graham, Adewale Akinnuoye-Agbaje, Maxine Peake and David O'Hara
Financing: EM Media, AV Pictures
International sales: AV Pictures
Country of production: UK
Filming locations: East Midlands, shooting wrapped on December 23rd
Status: Post Production (editing is being done by in Manchester by Editz, sound is being done by Savalas in Glasgow)
Release date: 2011