UK training organisation ScreenSkills, previously known as Creative Skillset, has been instrumental in developing the careers of many of the UK filmmakers selected for this year's Stars of Tomorrow.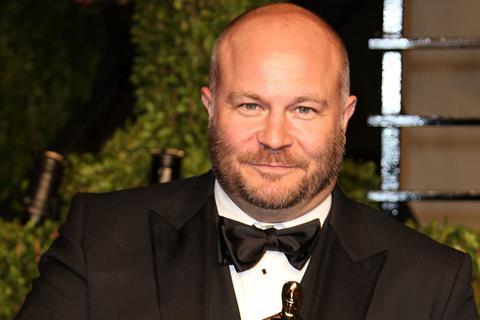 While there is no right way to become a filmmaker, there are many ways to learn how to become a better one. ScreenSkills, the new name of the organisation previously known as Creative Skillset, is the industry-led body for the development and training of skills for the UK screen sector.
Funded primarily by the industry through the contributions commonly known as the levies, and the BFI with National Lottery funds, ScreenSkills works across film, television, VFX, animation and games, providing insight, career development and other opportunities to help grow and sustain a skilled and inclusive screen workforce. This can be via a variety of means, including tailored training schemes, workshops, bursaries, shadowing and mentoring.
"We know the success of the British film industry is built on infrastructure, tax credits and, more importantly than anything else, the skilled workforce," says Gareth Ellis-Unwin, ScreenSkills' head of film and a producer whose credits include The King's Speech. "We know great crews and talent are essential to producing great films. Our work is about finding and nurturing the people who make this business what it is. It's why I came to do the job I do — because as a producer, I felt I had to do something to future-proof an industry that I love."
ScreenSkills supports programmes that span the breadth of the industry. "Everyone knows about our brilliant Trainee Finder scheme where we manage a cohort of entry-level people, find them placements, and give them training. We also have many other interactions," Ellis-Unwin explains. "They include a bursary offering, which we're looking to expand, that will be available to anyone who is looking for financial assistance — whether that be a piece of kit, a piece of training or help with travel, accommodation or childcare."
He points to the example of an emerging filmmaker who could not afford to shadow a significant production. "By working with our partners at the Film & Television Charity and with Directors UK, we were able to stitch things together in such a way that they were able to take hold of that experience," says Ellis-Unwin. "That's the sort of example I'd like to set going forward to really maximise impact and make sure we're an agent for change."
For this year's Stars of Tomorrow and for many previous Stars, ScreenSkills has proved an invaluable resource in their development, education and training as writers, directors and producers. Key long-running programmes available to above-the-line talent that have been funded by ScreenSkills include: iFeatures, the low-budget, first-feature-film initiative for creative teams with a strong regional focus; Guiding Lights, a mentoring programme that supports the professional development of writers, directors and producers making their debut feature across fiction, documentary or animation; and Inside Pictures, the leadership skills development programme.
Helping talent
Director Baff Akoto, one of this year's Stars, has benefited enormously from ScreenSkills over the years — from short-film funding and bursaries to on-the-job learning. Having started in documentaries, Akoto made the transition to scripted drama with Channel 4's Coming Up series for new writers and directors, partly supported by ScreenSkills. He also secured financial support for further training.
"Bursaries were available to do some tailored training at the London Film School for a weekend or a week," Akoto recalls. "That's been very useful in developing my skillset as a director, working with actors, with script editors, with screenwriters. Understanding scriptwriters was as key as working with actors."
Along with several other Stars past and present, Akoto has also benefited from a string of initiatives funded or part-funded by ScreenSkills, including Berlinale Talents and Guiding Lights.
"I got a lot of knowledge in a way no one really talks about when they talk about directing," Akoto reveals. "They talk about 'vision' and how cine literate you are, but not, 'Do you know which audience you're making the film for and how does that inform your storytelling or your storytelling ambitions for a given project?'"
This emphasis on commercial smarts is reflected in both ScreenSkills' partnership with Inside Pictures and its involvement in Film London's Production Finance Market (PFM), the annual two-day financing event for film and TV drama that runs alongside the BFI London Film Festival. ScreenSkills backs the interactive Market Place Live event in which a fictional project comes to life, from conception to raising finance to understanding market forces, to delivery, exhibition and curation. It also supports the PFM's New Talent Strand designed to give aspiring filmmakers experience in packaging and pitching their project.
"It is absolutely in anyone's power to go and tell the story they feel they want to tell but as soon as it costs more than a few quid, you need to know your market, you need to understand your audience, you need to be developing the commercial offering in line with the creativeoffering," is how Ellis-Unwin describes the importance of this kind of training.
Writer/director and Star of Tomorrow Prano Bailey-Bond received support from ScreenSkills via Ffilm Cymru Wales' Cinematic short film programme and also took part in Berlinale Talents. "Having the opportunity to meet peers and heads of department is often as beneficial as going to a talk with a big filmmaker," says Bailey-Bond. "Just being at the [Berlin] festival was great and getting a feel for the festival and the market, thinking how sales agents operate."
Producer and Star of Tomorrow Anna Griffin had her travel subsidised early in her career to enable her to attend various workshops. "The Rotterdam Lab's producer workshop was invaluable to my career," she says. "It was the first time I'd really gone out there to try and network."
More recently, Griffin has played her own part in the development of the future workforce, using the Trainee Finder scheme to employ several people on both Hope Dickson Leach's The
Levelling and Matt Palmer's Calibre. The allowances paid to the trainees are subsidised by ScreenSkills via contributions to the Film Skills Fund (aka the film levy).
"On a low-budget film it means you can really beef up your departments but you're not breaking your budget to do so," says Griffin. "All the trainees are really considerate, hardworking, talented people."
Further members of this year's Stars of Tomorrow cohort to have participated in various ScreenSkills-supported programmes include Moin Hussain, Amrou Al-Kadhi, Koby Adom and Harry Lighton (Film London's shorts scheme London Calling) and Rose Glass (Guiding Lights).
Writer/producer Helen Simmons is another Star of Tomorrow who utilised the Trainee Finder scheme on Harry Michell's Ilkley. "We had an assistant editor, someone in the art department, someone in costume, a really brilliant production runner and we had someone in camera," Simmons recalls. "They were all brilliant and we had a lot of women. I hope the jobs gave them a good boost."
For Ellis-Unwin, this closing of the loop is vitally important. "It is fantastic to see how and where people identified by Screen International Stars of Tomorrow have been helped in different ways by the schemes we run or support and how, in some cases, they are helping support the next generation of talent themselves," he says. "We wish them well."
Contact ScreenSkills HERE.