During the past year many writers and filmmakers have used the time to conceive new films or brush off and significantly progress drafts lying in the proverbial drawer.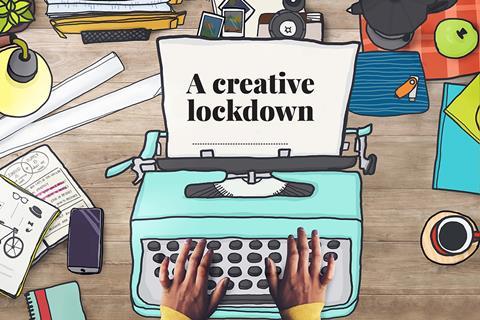 Marrakech-based director Alaa Eddine Aljem was in the middle of a festival tour with debut feature and 2019 Cannes Critics' Week title The Unknown Saint, as well as gearing up for its release at home, when Morocco went into a four-month lockdown in March 2020 due to the Covid-19 pandemic. He found himself confined with his wife and energetic six-year-old son in their small apartment.
"There were police everywhere, checkpoints… I went from a period of travelling to a festival every two weeks to not being able to leave the house without a permit," Aljem recounts. "I spent the first month feeling depressed but then I felt this need to do the only thing I could do to feel active, which was write. We have a small terrace and I would sit out there for five, six hours at a time, drinking pots of tea, writing. I don't think I've ever written at this rhythm in my life."
Within weeks, Aljem had a detailed 50-page treatment for an "absurd comedy drama" titled Eldorado, touching on issues of migration and modern slavery and based on an idea he had two years earlier but never had time to develop. He has since completed a first draft, which he presented at the online edition of Marrakech International Film Festival's Atlas Workshops project development meeting in December, and feels confident it will shoot in 2022. In addition, Aljem also knocked off the bible for an offbeat comedy-drama series set in France about a French-Moroccan loser, which is now in development with Paris-based CALT Production.
This March marks the first anniversary of more than half the world being placed under lockdown or some sort of restrictions, as well as the beginning of one of the most complex chapters in the 120-year history of cinema. But while the past year has been painful for distributors and exhibitors, it has been a productive one for many writers and filmmakers, who have used the time to conceive new films or brush off and significantly progress drafts lying in the proverbial drawer.
Aljem's story is just one of many such accounts told to Screen over the past 12 months. "Lockdown has been amazing for us to have the time to really focus on and hone our writing skills," says UK filmmaker Gurinder Chadha, revealing she and her team at production house Bend It Films have completed three screenplays and advanced development on several other projects set in the UK and US over the last year. "I'm grateful for having different worlds to jump into on a daily basis that distracted me from the Groundhog Day we have all been living."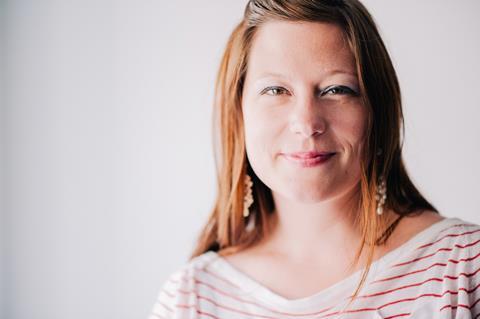 Producer Daisy Allsop at London-based Archface Films misses physical meetings with collaborators but acknowledges the slower pace of life has come with benefits. "Development has stayed at the same pace, but everything else has slowed around it," says the Orthodox and Tell It To The Bees producer, who has been advancing the 1980s-set drama Everything I Ever Knew in this period. "It feels like we are doing this slowly and properly and the world is not rushing past us. We spent some real time on developing that treatment."
Developing story
On the international arthouse scene, screenwriting and feature film development labs are, not surprisingly, reporting an uptick in submissions. Speaking in her role as curator at TorinoFilmLab, Bosnian producer and project development expert Amra Baksic Camo says there were record submissions for the 2021 edition of its ScriptLab.
"We received around 450 submissions, which is around 15% to 20% more than for last year, which already says a lot," she says. "The pandemic is rarely tackled. There are conversations circulating in different art circles that this was also the case with the Spanish flu. Even though it lasted for three to four years, there is very little art, theatre, literature about it, people saw it as something temporary."
Camo reports a shift away from coming-of-age tales towards stories on family life and also notes that death is omnipresent in many of the entries, if not the direct focus. She also observes an attempt to make works that are "more accessible", suggesting it could be the result of the solitude of lockdown, as well as the influence of content that has been consumed via the streaming platforms these past months. "It's just a feeling," she says. "I'm not saying the filmmakers want to make crowdpleasers or films that sell more tickets, but rather that they are trying to communicate with a wider audience, beyond cinephiles."
It remains to be seen how many of the projects conceived or revved-up during the pandemic are made. In France, where sets reopened relatively quickly thanks to a state-backed Covid-proof insurance scheme, a raft of established directors have already shot films that came about as a result of the pandemic.
Claire Denis' love triangle drama Fire, starring Vincent Lindon and Juliette Binoche and currently in post-production, came together following the postponement of the shoot for her Nicaragua-set romantic drama The Stars At Noon, which is set to star Robert Pattinson and Margaret Qualley. Similarly, Guillaume Canet wrote and shot mid-life crisis drama Lui on a small Breton island last September after his big-budget live-action family film Asterix & Obelix: The Silk Road was put on hold. Arnaud Desplechin's upcoming film Deception is also the fruit of a long-gestated Philip Roth adaptation he dusted off during the lockdown.
These productions could prove to be exceptions. Less-established filmmakers are unlikely to find backing so readily. These films are also characterised by small, albeit prestigious, casts, crews and compact locations. In territories where sets have reopened, producers recount tales of a frenetic period as they reconfigured budgets and schedules and grappled with the complications of shooting under Covid‑19 conditions.
Jean des Forêt's at Paris-based Petit Films oversaw two shoots last year including Lucile Hadzihalilovic's Earwig, which kicked off in Belgium in November just as Covid-19 cases started spiking across Europe again.
In spite of the challenges, he felt the time was ripe to ramp up development on Moroccan director Yasmine Benkiran's action road movie Queens, which will take spectators on a journey across Morocco's Atlas region to the Atlantic coast, with the aim of shooting in the early summer.
"While most people were moving towards more compact, static productions, we went the other way. We think there will be an appetite for a film like this after the months of restrictions," he says.
Didar Domehri at Paris-based Maneki Films also had a busy 2020. "It was intense because I shot three films," says the producer, referring to Santiago Mitre's Petite Fleur, David Moreau's King and Etienne Comar's A l'Ombre Des Filles. In the backdrop, she continued to develop Pascale Lamche's creative documentary Soul Sister, about US journalist Grace Halsell who darkened her skin in the 1960s to better understand the black experience, which Domehri is co-producing with Emmanuelle Lepers at Haut et Court Doc. "It's a dense project and this period gave our director the time and space she needed to concentrate," says Domehri.
She was also active at online co-production events, seeking to replenish her development slate with French and international projects as her production cycle came to an end. "Thanks to these online events, I've been able to keep in contact with all my director and producer contacts, perhaps better than I do when I travel to these events physically," Domehri notes.
She believes ongoing Covid‑19 restrictions and the slower pace of life will help creative development but questions what will happen when she puts her new projects out to finance. "Distributors and sales agents are in a fragile state. Many have a year's worth of films waiting to be released," she says. "They're still actively attending co-production markets and reading scripts, but they're taking their time when it comes to boarding a project."
A post-Covid content boom may yet be some way off.