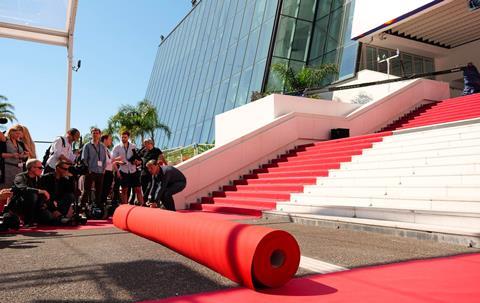 Cannes organisers are urging participants to wear face masks inside the Palais and in screening rooms despite neither masks nor proof-of-testing being officially required in any festival venues this year,
Preventative measures also recommended via the festival's 'Sanitary Measures' part of its website are regular hand-washing, avoiding physical contact, and maintaining a one-metre distance from others.
The Palais des Festivals has placed CO² sensors around the venue to ensure good air quality and extra cleaning of all festival spaces is taking place.
PCR tests are available for €43 ($45) at a Biogroup testing centre at 29 Boulevard de la Ferrage, and the Palais has a 24/7 medical desk offering free bilingual (French/English) GP appointments within an hour.
By French law, anyone who tests positive must isolate for seven days if they have had two vaccinations, or 10 if not; which can be dropped to five and seven days respectively with a subsequent negative test.