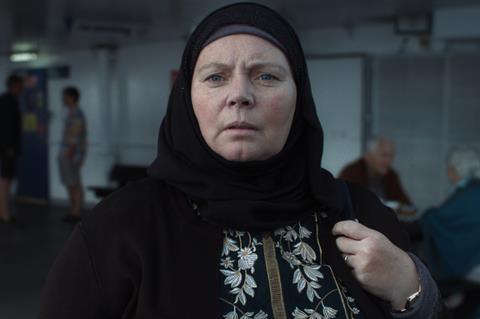 Every film can be described as a labour of love, but writer and director Aleem Khan's personal investment in his debut feature After Love runs particularly deep. Sparked from his own experiences in a mixed-heritage family — his father is Pakistani and his mother is English — Khan describes the film as a way of exploring parts of his own life. "Some people go to therapy to work things out," he laughs. "Maybe I just make films and stories to do that."
This introspective intimacy is at the heart of all of Khan's work to date. Prior to After Love, which tells the story of a white Muslim woman who discovers her late husband has been leading a double life, he made short films Diana (2009), about an Indian transsexual struggling with bad news from home; The Wayfaring Stranger (2011), which sees a chance meeting irrevocably change the lives of two people; and Three Brothers (2014), about a young boy attempting to care for his brothers after his father abandons them for Pakistan. Three Brothers, which was inspired by real-life events, was part of the British Film Institute and Film London's inaugural London Calling Plus scheme and received a Bafta nomination for best British short in 2015. That same year, Khan was named as one of Screen International's Stars of Tomorrow.
"I always wanted to make films," says Khan, who studied film direction at London's University of Westminster. After graduating, he worked as a production runner on film sets before directing and producing commercials, while also starting to make his own shorts. During that time, Khan says, he "continued to seek out directing opportunities anywhere I could — usually unpaid — and I directed a couple of small plays by up-and-coming writers. Basically, I just wanted to direct and work with actors, so I did everything I could to find ways to do that."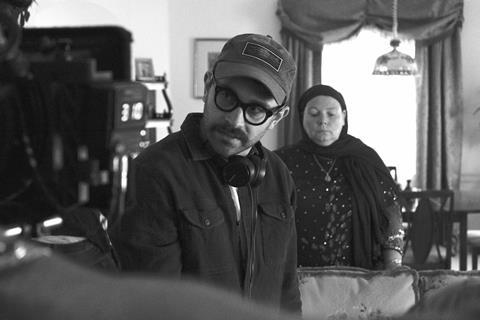 Khan had the idea for After Love before he made Three Brothers, which was produced by The Bureau's Matthieu de Braconier after the pair met on the London- and Paris-based production company's training programme Save Our Scripts in 2013. After a successful collaboration on the short, de Braconier boarded the feature project, with development continuing at the Sundance Institute writer and director labs in 2017.
"One of the challenges as a first-time filmmaker, even if you've made shorts, is that you're an unknown entity in some ways," muses Khan. "So it's about trust. That's why it's so helpful to work with people who you've worked with before."
Belgium-born de Braconier, who professionally is based in the UK, "was great in development, he really understood what I was trying to do", says Khan. "There were no barriers, he just told me to go where my instincts led me. I was also fortunate to be supported by BBC Film and the BFI. Of course, you're always challenged to interrogate your work. But they also were respectful and sensitive, and let me make the film I wanted to make."
Different perspective
Surrounding himself with people who supported his vision was particularly important, given Khan was presenting a perspective rarely seen on screen. Eschewing the 'traditional' Muslim narrative, After Love's protagonist Mary (played by Joanna Scanlan) is a middle-aged white English woman living in Dover on the south coast, who long ago converted to Islam when she married her Pakistani ferry captain husband Ahmed, to whom she was devoted. After his death, Mary is aghast to find he had been living a double life in Calais with Genevieve (Nathalie Richard), with whom he had a son (Talid Ariss), and is driven to increasingly desperate lengths to find out the truth about the man she loved.
"We seldom see characters like Mary in cinema, and it's even more rare we see them at the centre of their own story," observes Khan. "I wanted to give Mary, as a white Muslim, visibility, dignity and space. But I prefer not to try and teach the audience anything. My focus is presenting something that's true to me. My films aren't autobiographic, but there's so much of my family and experiences fragmented throughout the stories."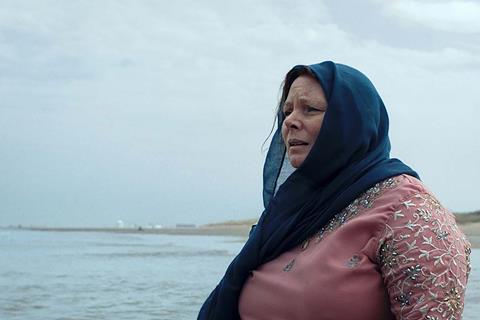 It was, says Khan, essential to cast an actress who could bring honesty and humanity to the role of Mary and, while he did not have anyone in mind when writing, he was immediately drawn to Scanlan when she was suggested by casting director Shaheen Baig. "The character is based on my mum, and I was struck by the similar physicality Joanna has — the piercing blue eyes, the same open face," he recalls. "Also, Joanna is principally known for her comedy work, and that excited me because I think actors that do comedy are actually concealing a deep emotional well. I thought there was something to tap into."
Much of Mary's story is told in the quiet spaces, and Khan explains that he views the film as "like a ghost story. When we lose the people we love, they transpose into things they leave behind — their music, clothes, children. We're searching for their touch. I wanted that experience to be one that was felt, rather than explained or choreographed."
That meant the script was "very sparse" in terms of dialogue. "I knew the sound design would be such an important part of the language of the storytelling, and also in conveying Mary's interior. So I went to the locations and recorded the sounds, then edited a sound mood board. In Calais and Dover, it was the sound of waves, of the ferries, like a constant heartbeat, along with other sounds like the call to prayer and a baby crying. I gave that to the people I was working with, and said, 'This is the sonic world I'm trying to explore.'
"I'm also a big fan of creating collages," continues Khan. "I put down all the images I have in my head, even if there's no context around them. Sometimes an image comes into my brain, and my job is to work out why my subconscious is throwing that out. Then it's about finding the connective tissue between those images."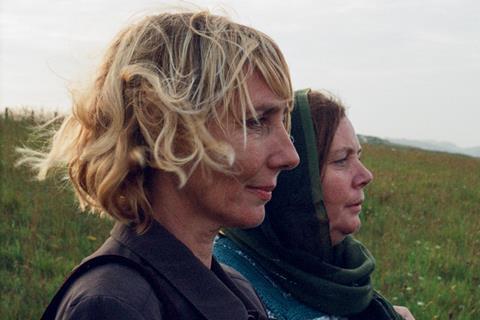 The feature that resulted won six British Independent Film Awards, including for director and British independent film, and has been nominated for four Baftas: actress for Scanlan, director, outstanding British debut and outstanding British film.
Khan says he is "honoured and stunned" by the reaction to the film, and proud of the recognition his team have been given for their work. He plans to use the accolades as something of a touchstone moving forward. "We all have voices in our heads that tell us we're not good enough or that we don't deserve things," he says. "There were many times when I was writing this film that I thought, 'I can't go on, it's too hard.' When I look at the awards on my desk, I know that I can."
And while Khan has no concrete plans for the future — at least, not ones he is at liberty to discuss — he wants to continue to make personal films with "a pure intention. I think if people have connected to a story, it is because they recognise themselves in it somewhere.
"Art allows you to explore many diff­erent themes, like grief and love, in many different ways, and in many different languages. There are no borders."