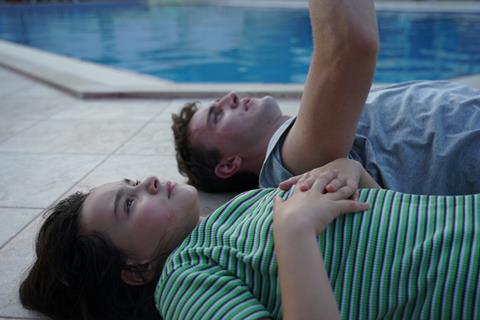 With awards success on both sides of the Atlantic, Aftersun has come a long way from its launch as a low-budget indie title without distribution. And for Barry Jenkins and Adele Romanski, producers alongside Mark Ceryak at their US banner Pastel, Aftersun set at the right moment for a Cannes debut. "The film tells you when it's ready," says Romanski. "We had that conversation amongst ourselves, if it felt like the right audience."
Charlotte Wells' filmmaking uses "a thoughtful, cinematic language" that suited the Croisette, asserts Jenkins. "The rhythm, tone and pacing demand the most attentive audience in the world — the most pristine petri dish for cinema," he adds. "It was timing — and yet Cannes seemed like a wonderful fit."
Having given David Robert Mitchell's The Myth Of The American Sleepover its international launch in Critics' Week in 2010, Romanski has "a warm history" with the sidebar. "It really considers that these are first- or second-time filmmakers, and how to support them in that moment," she says.
Out of sight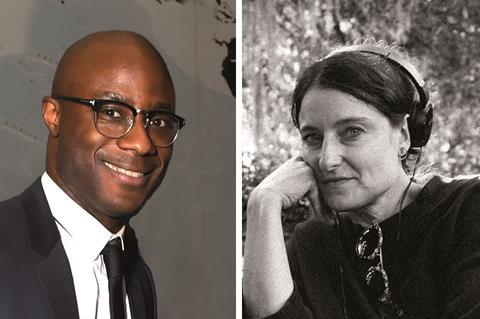 Despite fervent interest in Normal People star Paul Mescal, the project was kept under wraps until its Cannes debut. "I do not know how we did that," says Romanski. "We like to fly below the radar — make the films and when that work is done, come back on radar and present it."
Charades had boarded worldwide sales prior to the Cannes submission and deals started to flood in during the festival. Mubi picked up the title for the UK, Ireland, France, Germany, Italy, Spain, Latin America, Austria, Turkey and India. Jenkins notes the company's international connections worked in its favour. "We felt Aftersuncould play well internationally," he says. "[Mubi's] presentation was clear — the UK is going to be the core of this release, but we have arms in all these other places, and we are going to be just as fervent in those markets as well."
"Barry and I are very familiar with what A24 can do as a distributor," says Romanski of the North American partner, which released Jenkins' Moonlight in 2016 before its Oscar win, plus Mitchell's Pastel-produced Under The Silver Lake in 2019. "What they presented to Charlotte and us resonated and sounded right for our ambitions for the film."
Once a film has premiered, the producer role "splits", according to Romanski. "We are very engaged in marketing, the trailer, and what the release pattern looks like," she says. "But the job with the filmmaker doesn't change — you are still supporting them across what for Charlotte was the first time releasing a film."
"We have been through this process a few times and Charlotte has not," says Jenkins. "So it was [about] allowing her horse to lead, and operating based on her creative prerogative — but staying attached and engaged." Their experience with young actors on Moonlight proved beneficial for guiding newcomer Frankie Corio through the spotlight. "This young person was having fun in the making of the thing, and [then] you're presenting yourself, navigating what it feels like to be judged," says Jenkins. The Scot has taken it in her stride, though. "She is a charismatic personality and she and Paul have great rapport."
Jenkins sees his task in awards campaigning as "just to get people to sit down and actually watch the film". He hosted a Q&A screening with Wells and Mescal at the film's North American premiere at Telluride.
"I didn't have to editorialise, because I was a wreck." he recalls. "I couldn't get the first question out. Somebody in the audience said, 'It's okay man, take your time Barry!' That's the task, to share that energy with people."
Out of sight
A24 released Aftersun in the US in late October, playing in almost 100 venues at its mid-November peak, and still in select cinemas in early February, grossing more than $1.3m. It opened in mid-November in the UK and Ireland, going on to become Mubi's highest-grossing title ever in the territory, with just over $1.85m (£1.5m) at time of writing.
"The emotions are super sincere — these are very honest performances from Frankie and Paul, in a world that can feel glib and cynical with the way we engage with images now," says Jenkins about the film's success.
With Aftersun's journey still in full flow, Wells has kept quiet about what her next project might be. Whenever she is ready, Pastel is keen to be involved, says Jenkins. "I am breaking my back to make that happen."