The only Emirati working in the international film industry, Amina Dasmal and her business partner Robin Fox produced Richard Ayoade's The Double, which premiered at Toronto last year and is currently rolling out across Europe.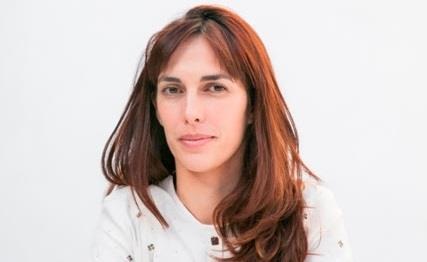 Born in the United Arab Emirates (UAE), Dasmal studied film in Los Angeles, and then established London-based production company Alcove Entertainment with Fox in 2005. The company, which has satellite offices in LA and Dubai, has credits including Cochochi, co-produced with Gael Garcia Bernal and Diego Luna's Canana; Harmony Korine's 2009 experimental drama Trash Humpers (2009) and UK indie horror movies Siren (2010) and The Caller (2013).
Co-written by Ayoade (Submarine) and Avi Korine, The Double is inspired by Dostoyevsky's novella of the same name about a man driven to near breakdown by the appearance of his doppelganger. The film stars Jesse Eisenberg and Mia Wasikowska and was co-developed and co-financed with Film 4.
Did you have to leave UAE to get started in the business? And do you think if you were starting out now it would be different?
After my studies I realised I wanted to work in film and so initially I went to LA to do some courses at film school. I realised that it was important to learn from people who were making films and to do that I needed to be in places where there was a strong culture of film. At the time there were no real opportunities in the UAE, something that has been changing in recent times.
What do you and Fox aim to achieve through Alcove Entertainment?
Making films is a long process and requires considerable determination and patience and our objective was to survive and build up our relationships slowly and incrementally increase our experience and portfolio over time.
We wanted to build a lasting company and make films that stood the test of time and we simultaneously wanted to be part of developing films in the Middle East. We are still trying to do this although there are considerable challenges to what is a truly rich resource for good stories and an ever growing will. The marriage of investment and talent is still something that is in our sights but is yet to reach a tipping point. It is around the corner I think.
How did you become involved in The Double? Who brought the project to you?
We were working with the incredibly brilliant Harmony Korine and through that relationship spent some time with his equally talented collaborator and brother Avi. We began to discuss some projects with Avi and he had a very original premise for a film and so we spent the next months using all means possible to secure the rights.
Simultaneously we were looking for projects for writer-director Richard Ayoade. Ever since we set up the company we had wanted to work with Richard, whose unique sensibility and vision really embodied everything a producer could look for. His eye for detail and understanding of the medium was something that was hugely inspiring. He is a one-off talent. We were fortunate enough to be able to connect the two elements and some seven years later the film is now in cinemas.
What else are you developing at Alcove?
We are developing more projects with Richard, who is writing original material with us. We're also working on original stories with first-time writer-director Jung Bung Lee and established comedian Stuart Silver. We've also optioned the book Stone's Fall by Iain Pears with our US partner Joseph Cohen. And we're also working on an adaptation of Joseph Conrad's Under Western Eyes with James Fox.
Are you developing any projects with Middle East themes or settings?
We still hope to make our Suez project and two other projects that are untitled and in the very early stages of development. We are very interested in writer-director Naji Abu Nowar whose first film (Theeb) will be out this year.
What do you think the landscape is like now for young filmmakers in the Middle East? Is it possible to have a sustainable career working in Arabic-language features?
It's certainly difficult to sustain a career at the top end of international filmmaking working exclusively in Arabic. A successful world leading company would require a blended approach. The market is just not yet big enough to look at this in any other way. Once this reality is accepted institutionally, then I believe the UAE and the Middle East can nurture world-beaters.
There are some already exceptional film-makers with international recognition, for example Hani Abu Assad and Nadine Labaki. More needs to be done so that the considerable resources at our disposal are channelled in the direction of this sort of talent and to the producers supporting them.