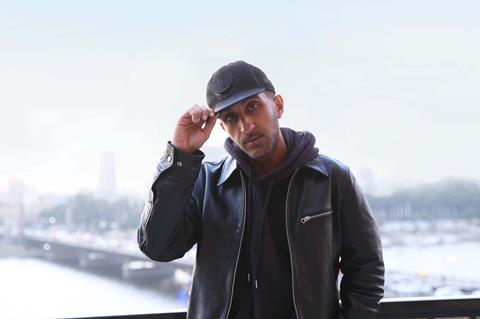 Raed Alsemari made history twice over when his short film, the dark comedy Dunya's Day, became the first Saudi film to premiere theatrically at home since the lifting of the cinema ban in 2018, and to screen at Sundance Film Festival. It won the short-film jury award for international fiction and also competes at CIFF.
The Riyadh-born director made the short as part of his MFA in filmmaking at New York University's Tisch School of the Arts, which he is due to complete in May 2020.
Starring an all-female cast, Dunya's Day follows a privileged young woman from Riyadh whose plans to hold the perfect soirée backfire when her staff go AWOL. Alsemari cites the work of Pedro Almodovar as a source of inspiration for the look and tone of the film.
Alsemari came to filmmaking through a love of storytelling, which led him to first study for a BA in history and literature with a focus on post-colonial studies at Harvard University.
"The irony of growing up in Saudi is that I was watching a lot of Hollywood films, primarily. My time at Harvard exposed me to art and literature from the Arab world for the first time," he says, citing discoveries such as Lebanese director Ziad Doueiri's West Beirut.
On graduating in 2015, Alsemari returned to Riyadh where he worked briefly at digital content company Telfaz11, best known for viral videos such as No Woman, No Drive and comedy shows including Temsa7LY. There he met budding producer Sarah Elnawasrah, who would later produce Dunya's Day.
He returned to the US in 2016 to attend Tisch. His application portfolio featured a collection of 10 iPhone-shot staged photos capturing the daily ennui of an upper-class woman in Riyadh entitled 'Mariam Antoinette'.
"It was fun. I ended up subconsciously coming full circle with Dunya's Day," says Alsemari. "I wanted to write a female Arab character in a position of power, who is flawed and not necessarily likeable and, at the same time, get the audience to empathise with her." Sara Balghonaim, who plays Dunya, originally boarded the project to help with casting. "A lot of people I tested played the role for laughs," says Alsemari. "I wanted someone who would take Dunya seriously and understand her need for validation."
Alsemari says he is struck by how his work is chiming with audiences from different cultures. "That was the biggest reward for me," he says. "People coming up and saying, 'I know a Dunya,' or even, 'I am Dunya.'" He is now working on a feature spin-off in which the character gets married. Alsemari is also producing a short musical comedy about a couple who elope to be directed by a Tisch classmate, Egyptian filmmaker Farida Zahran, whose debut Youth won the best live-action short prize at Palm Springs International Shortfest in June.
Contact: Alec Ring, Cinetic Media