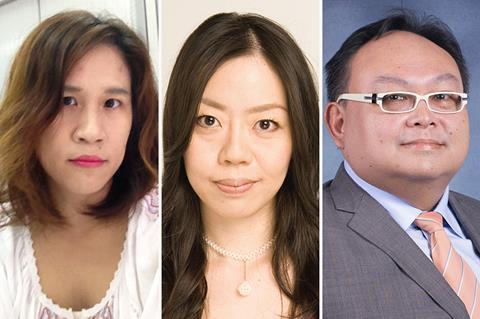 Now that cinemas are starting to reopen across Asia, and the industry has experienced its first ever Cannes Marché du Film Online, Screen caught up with some of the region's key distributors to ask what they're acquiring and releasing – and also whether they plan to hit the road again when the world returns to normal.
Cinemas in Hong Kong, Thailand and Japan were mostly closed for between six to eight weeks during the height of the Covid-19 pandemic in Asia from March to May, but are now open with social distancing measures and limits on capacity. China's cinemas closed on January 24, and despite a brief aborted attempt to reopen in March, remain shuttered with no news on when they will reopen.
Esther Yeung, head of sales & distribution, Edko Films (Hong Kong)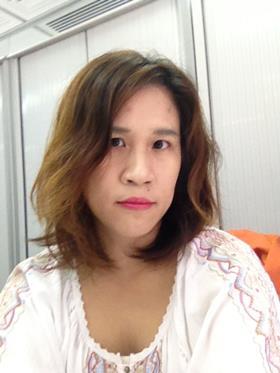 Q: Are you currently looking for many new films or do you already have a full slate of postponed or uncompleted titles waiting for release?
A: We're lucky that our cinema closures were not as long as many other territories [around six weeks] but the problem is that we also operate cinemas and the Hollywood films keep delaying their release dates. So we are still buying but our strategy is short-term because we have to be ready with a few titles in case the studio films move their dates again.
That's why we're talking more with Asian sellers because the Asian market – Japan, South Korea, Thailand – are all recovering from the pandemic, so business is resuming, and Asian producers are quite committed to supporting domestic release. As an independent buyer we need to wait for the holdback for the domestic market. But Japan and Korea are willing to still give their films a theatrical release, so we have a chance to also release them in Hong Kong.
Q: Did you use the Cannes Marché du Film Online and A Demain Marché platforms? If so, did you find them effective?
A: I didn't use the Marché platform because it was a bit tricky to figure out the time zones. So I told sellers I'd take a look at their line-up and schedule a call if there was anything interesting. I'd already started from May trying to catch up with sellers and asking them what is new. The calls were mainly with Asian sellers, then a few calls with American sellers in the morning and Europeans in the afternoon. There were some technical issues with the links for the A Demain Marché platform, but the sellers were happy to resend them.
From this period, we've acquired Sinkhole from Showbox and one other Korean title. We weren't actively buying US films in the Marché because although some of the packages looked good, they were in pre-production, and we don't feel the urgency to commit at such an early stage.
Q: What is your next big release in Hong Kong?
A: We have Peninsula [Yeon Sang-ho's follow-up to Korean hit Train To Busan, selected for Cannes 2020 label] on July 15. Asian distributors have become quite unified at this time because we're all supporting the film's July release and that was a decision made long before Tenet moved its dates. In fact, Peninsula is a good example of the solidarity of the Asian market because we all know each others dates and really want to support the film. We're all sharing information on what kind of films we're releasing and looking at whether we can all do day-and-date and then go online later together. This the best way to survive during this period.
Q: Which non-Asian titles are you sitting on?
A: Unhinged keeps changing it dates and we acquired Vigil in Berlin, but they've also changed dates so we're waiting [Unhinged is now dated for July 30 in Hong Kong]. We've heard that some European buyers want to lift the US holdback on some titles, and some US indie producers are willing, but not many. We're waiting because we want to benefit from the US release.
Q: Do you think virtual markets will start to replace physical versions? Will you travel less in future, even after the pandemic? What is important about physical markets for you?
A: I'll travel as much as always. For us, as a major indie distributor in Hong Kong, we really need to take a lot of meetings and do a lot of screenings, and it's much easier to do all that in the physical space. When I'm sitting in the office doing desk work, I'm exposed to all kinds of different jobs, but in a market I can be more focused. It's easier to analyse and reach a conclusion on what you want to do when you see a person face to face. Online conversations are often intermittent and broken.
Felix Tsang, sales & acquisitions manager, Golden Scene (Hong Kong)
Q: Are you currently looking for many new films or is your slate already full?
A: We are currently looking for new titles for sure. We have films on our slate for the rest of this year, but there are some films that have still not gone into production. So we are looking for films for 2021 and 2022.
We look for high-calibre dramas with well-known cast and strong directors with a good track record. Mostly English-language, but we also look for films from Japan, Korea and France. We buy for all rights in Hong Kong. [Golden Scene currently has three Hong Kong productions - My Prince Edward, Suk Suk and Beyond The Dream - in local cinemas].
Q: Did you use the Cannes Marché du Film Online and A Demain Marché platforms? If so, did you find them effective?
A: I did not register for the official Cannes Marché du Film Online and A Demain Marché platforms because we didn't see the point in paying the fee when we can reach the sales agents individually and have meetings over their own designated platforms. The whole process went quite smoothly.
Q: Which apps and platforms have you been using?
A: We've been using Zoom a lot. Some companies are using BlueJeans and also Pitching Room. We haven't really experienced any major technical problems with these platforms so far. They're efficient in a sense that the sales agent can still show us their promos and trailers, and most importantly, almost all of the meetings were on time.
Q: Do you think virtual markets will start to replace physical versions?
A: I think the landscape will change significantly because we can see how efficient these virtual meetings can be. We miss out on the market buzz, drinks, dinners and parties, but the business part has actually been streamlined and become more efficient. I think buyers will now pick and choose which markets to go to, and can save a lot of travelling expenses.
For example, we haven't gone to AFM for the past two years, and we might choose between Berlin and Cannes in the future. It's simply too expensive to travel so far and hotel costs are astronomical in Cannes. Physical markets will still happen, but it might be a hybrid of physical and virtual meetings.
Gilbert Lim, executive vice president, Sahamongkolfilm International (Thailand)
Q: Are you currently looking for many new films or is your slate already full?
A: This is not a good time to do acquisitions, especially for films close to being finished or completed. Thai cinemas have been open since the beginning of June, but box office is nowhere close to where it was before, and what we're paying for MGs is what we've been paying for quite some time already. Even heading into Berlin, we were already reading that a virus was happening and were a bit nervous, so we were telling people that we're not looking for films that are completed or close to completion, more for pre-buys.
We already knew what we would have for this year, and we have some titles for next year, so it wouldn't have helped much if we'd bought completed films. Covid-19 closed our cinemas for more than two months and really cut into revenues. We would have had almost zero revenues if it wasn't for sales to SVOD companies, which we would usually do anyway.
Q: Did you use the Cannes Marché du Film Online and A Demain Marché platforms?
A: We did have a number of meetings during Cannes market week, but were not involved in that directly. We held our meetings separately, mostly depending on what the sales companies were using – many were using Zoom and WeDocs. The reason we didn't sign up is that we weren't in the mood to acquire many films and didn't want to have a lot of meetings where we couldn't make offers, and also many companies didn't have new products. But companies we usually meet with anyway, we all just wanted to meet and greet and make sure everyone was still alive and look to the future. We did acquire one US title in the end but it's not signed yet.
I think everyone has the same feeling – if you're a new buyer it probably makes sense to join a platform like Marché Online or A Demain Marché, but if you're well established you can set up your own meetings and don't really need something that structured.
Q: Do you think virtual markets will start to replace physical versions?
A: After 28 years with Sahamongkol, I'd reached the point where I was telling myself it was fine to travel and attend all the markets, but deep down inside I don't see a need if everyone knows me and the company. I'm not sure after this whether most companies would even consider going back to the norm and travelling to all the markets when you can use Zoom and various social networks to communicate your product. You can show a sizzle reel or whatever online, without having to meet in person, which costs a lot of money.
Many companies may rethink if they can get the same amount of revenue or even slightly lower and not have to spend tens of thousands of dollars on flights, hotels, booths and advertising. This might become a new way of working. We've always pushed our productions and sales based on the timing of festivals, but if the new order comes about, we can launch titles at any time, within a few weeks of getting a greenlight and signing an actor, and can start selling straight away rather than waiting for the next market.
Q: How is the box office recovering in Thailand and what is being released?
A: Cinemas are still practicing social distancing and, as of last week, could only go up to 40-60% of full capacity. Box office is barely 10-20% of what it used to be and we're not sure when it will get better. At the moment we're only releasing the films that were supposed to be released during the two months of cinema closures – and we've pushed back our bigger titles because we don't know how keen people are to return to the cinemas.
Our next big releases will be Unhinged, which we're pushing to the first week of August or later together with the US, and Peninsula, which we were planning for August 6 or 12 but might move depending on Unhinged and Tenet. Peninsula could be an interesting film that brings audiences back, but with social distancing, box office is likely to be a fraction of what we got from Train To Busan. We've done relatively well with Korean films but not every blockbuster does well in Thailand – it has to be either romance or special effects driven.
Nathan Hao, CEO, Times Vision (China)
Q: Are you currently looking for many new films or is your slate already full?
A: As more of a VOD buyer, we don't look for too many films, and we still have some unreleased titles with us. The type of films we usually buy hasn't really changed as a result of the pandemic.
Q: Did you use the Cannes Marché du Film Online and A Demain Marché platforms? If so, did you find them effective?
A: This way of having meetings on some apps and screening films on Cinando is quite efficient for me. With most of the sales companies, we've known each other for years, so I won't say this online market helps for business, but it's useful as a screening tool. There were some technical glitches on the meeting apps, but the Cannes websites worked well.
Q: Which apps and platforms have you been using?
A: For meetings, we tried using Zoom, which is the best, Talque (not good), Bluejeans (just ok), Pitching Room (can't get connected). Except for Zoom, all the other apps had some glitches. Although you could access the Cannes Marché screenings through the website, once you clicked, you realised you were on Cinando. You could join within one hour of the start time and could also pause the screening any time and catch up later. It all worked great with a VPN [virtual private network, necessary in China to bypass the censorship firewall]. But in Beijing, you sometimes have to take into account your internet speed and stability.
Compared to the experience of a physical screening, you definitely save time not waiting in lines or being messed around by the priority lines or screening rooms running out of seats. And if you don't like the film, you can leave and handle other things on your computer immediately.
Q: Do you think virtual markets will start to replace physical versions? What is important about physical markets for you?
A: I have to admit this virtual market is much more efficient for me than the physical version. I'd like to have more virtual markets in future, if some festivals would consider doing it this way, but I suppose a smaller number of buyers and sellers would result in less buzz and revenue for the festival. Also the city that hosts the festival would have less income from hotels and restaurants. I don't believe a revolution will come from inside.
The most important aspect of physical markets is the networking. Meeting new people and exchanging information – virtual markets won't give people this. It's even more important for producers and directors than the sellers and buyers. I do prefer to meet my clients face-to-face, at least some of the time, and I reckon it must be same for most people in this business.
Q: How is your company coping during the crisis? Are you selling films to online platforms? Or turning towards different types of business?
A: As more of a VOD distributor we definitely working more closely with the VOD platforms during the crisis. But it's a challenge for everyone to find new and suitable contents from the market and this was a problem even before the crisis. The market and audience taste are changing very fast in China, for theatrical and VOD, so the buyers have to be very adjustable and move fast according to the changes. Also with Covid-19 this year, some films have been pushed back, which makes the situation even worse.
Kayo Washio, head of US operations, Wowow (Japan)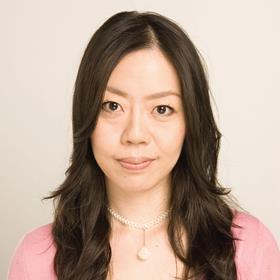 Q: Are you currently looking for many new films or is your slate already full?
A: Wowow entered the theatrical distribution business in February so we had only just begun targeting films to release theatrically when the pandemic hit. We were indoctrinated into the film distribution world in Berlin with non-stop screenings and meetings. That didn't change for Cannes, it's just how we did it that changed.
In Tokyo, most movie theatres were closed from April through June, but now they've started reopening with the safety guidelines including social distancing measures that limit capacity by 50%. Because of this, many films that were held back from cinemas will continue to hold until late fall, creating a bottlenecked pipeline that we're cognisant of as we look for films. This of course will be magnified if there is a second Covid-19 wave.
Q: What kind of films are you looking for? And has that changed as a result of the crisis?
A: We're looking for films across a wide range of genres, but entering this unusual Cannes market, focus was key for us, and female-skewing films and prestige, award-calibre titles remained high on the priority list of acquisitions as we look to serve loyal cinema-going demographics. For the time being, we have no quota on the number of films we must acquire for our slate, so the pressure around Cannes eased a bit, thankfully.
Q: How did you find the Cannes Marché du Film Online and A Demain Marché platforms?
A: I quite liked the platforms and the ease of doing business through them. It was very efficient with very few technical difficulties. I would say that under the circumstances, it was as good as it could be. Going into it, we were fully embracing the experiment and eager to participate from over 6,000 miles away in Tokyo. It's just the time differences that proved to be the biggest challenge, being so far away.
Market meetings are essential and communicating in real time with sales agents, producers and filmmakers is a must in order to make sure we're doing everything we can to identify, negotiate and acquire the films we want. And while everyone is accustomed to virtual meetings now, most probably aren't conditioned to doing them at such odd hours over the course of a week. Stamina was tested – but we all passed!
Q: Do you think virtual markets will ever replace physical versions?
A: Cannes is quite expensive so we certainly love the economics related to the savings in this new virtual market scenario. However, nothing can replicate the power of in-person business being conducted, and the overall results from personal interaction. Virtual is OK, but it just doesn't compare, results-wise, to what we see with real interaction. I hope we can get back to in-person markets soon.
Q: In general, how are you coping during the crisis?
A: Would I have liked to go to Cannes? – Yes! But I would love even more to go home to Los Angeles at some point. I was in Japan in mid-March when the global lockdowns began. I was supposed to return home to LA in early April but here we are in July and I'm still in Japan. The point is, I suppose, while all of us in the industry would have liked to experience the Cannes we've been familiar with all these years (and Venice, Toronto, etc) that is not the reality this year, and being away from home at this time is not easy. I will certainly enjoy my additional time in Japan connecting with Japanese distributors without any time differences, and with face-to-face meetings – appropriately distanced and with a mask though.
On the business front, Wowow's core business remains operating as Japan's leading premium pay-TV broadcaster, so the company is doing quite well, is very healthy, and in a strong position during these challenging times.