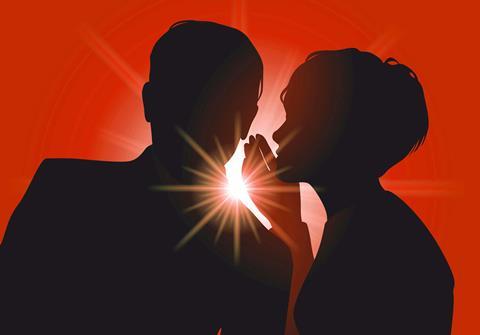 Who are the lead and supporting actors who have impressed our panel of anonymous awards voters to date?
Producer 1, female, Bafta and Ampas voter
I thought Cosmo Jarvis was astonishing in Calm With Horses. Although the violence of the film is at times difficult to behold, it is the inner conflict silently playing out in his face, in his demeanour and his overwhelming presence in the frame, that utterly broke my heart. The final scene of the film – camera centred squarely and unmoving on his face – is just incredible, brimming with emotion so raw that I could hardly look at the screen. Barry Keoghan's performance as his counterpart is also noteworthy – more nonchalant than cold, all ultimately as a distraction from a lack of options.
Another electric duo this year is Riz Ahmed and Paul Raci in Sound Of Metal. Ahmed's performance is so embodied, so full of confusion and pain – he is mesmerising. Raci's poise and grounding in opposition is deeply moving – his very presence in the film acting as a marker of transformation from resistance to acceptance.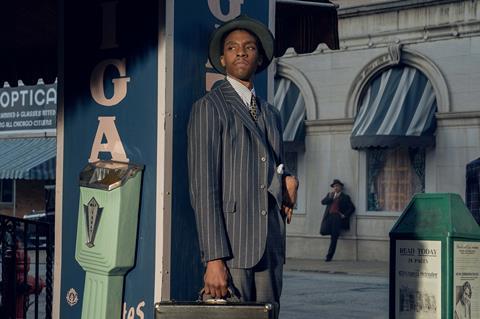 Both of Chadwick Boseman's roles this year are also noteworthy – and testament to both his range, and his grace. I hope to see him celebrated with two nominations. Who is missing from the Bafta longlists? Conrad Khan seamlessly navigates such complex emotions and dark realities in County Lines, I'd have loved to see his delicately balanced performance recognised.
Filmmaker, male, Bafta and Ampas voter
Delroy Lindo for sure should be nominated if not win. After a career of consistently great performances, I think this is his time. His performance in Da 5 Bloods was stand-out and he needs to be recognised for that.
Minari's Steven Yeun feels fresh and I think that this performance was nuanced and real. Not that I'm one for diversity for diversity's sake, but I don't remember often seeing this journey from this perspective, and it was definitely one of the best this year.
Executive, male, Bafta and Ampas voter
For me the HFPA got it pretty right this year with their top five for actor in a drama – Riz Ahmed in Sound Of Metal, Chadwick Boseman in Ma Rainey's Black Bottom, Anthony Hopkins in The Father, Gary Oldman in Mank and Tahar Rahim in The Mauritanian – although I'd add Cosmo Jarvis who was superb in Calm With Horses, and Mads Mikkelsen deserves a nomination for Another Round.
Although Chadwick Boseman was terrific and reminds us what an extraordinary talent we lost this year, the winner for me has to be Anthony Hopkins. He's just tragically believable, and I think it's one of his best performances – to depict someone who is losing the plot, losing his memory, so brilliantly, it was just phenomenal. And his facility with the grumpy, belligerent side of the character, that only made it feel more tragic, bridging that fine line between unlikability and likability in the same performance.
For supporting actor I'd like to highlight six performances: Chadwick Boseman in Da 5 Bloods, Sacha Baron Cohen in The Trial Of The Chicago 7, Daniel Kaluuya in Judas And The Black Messiah, Barry Keoghan in Calm With Horses, Leslie Odom Jr as Sam Cooke in One Night In Miami and David Strathairn in Nomadland. Best for me was Daniel Kaluuya who I think is extraordinary and so transformative in every role he plays. He totally convinced me as Black Panther leader Fred Hampton – it was a powerful performance and utterly believable.
In terms of omissions, seeing how Rocks got so well mentioned in many other Bafta longlist categories, it's a shame the young D'angelou Osei Kissiedu wasn't on the longlist for supporting actor. Maybe he wouldn't have sneaked into the top six for this category, but not to make the longlist of 15 was harsh.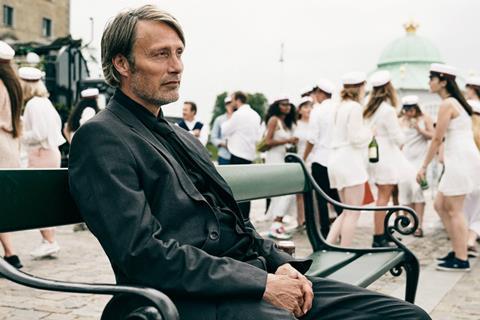 Executive, female, Bafta voter
Mads Mikkelson is the stand out for me. Great portrait of vulnerable masculinity, and he's unafraid to be dislikeable at times. A performance of huge pathos. And excellent dancing. Curiously, I just didn't feel there were many stand- out male performances. To be fair, I did also think Stanley Tucci was rather wonderful in Supernova. Perhaps because he's always so reliably good, it didn't jump out.
Acquisitions executive, male, Bafta voter
Riz Ahmed, who is outstanding in everything he does, gives a complex and moving performance which gives instant credibility to the Sound Of Metal. I also loved LaKieth Stanfield's complicated and empathetic turn in Judas And The Black Messiah, and Daniel Kaluuya has my vote for best supporting actor.
Producer 2, female, Bafta voter
Where is Toby Wallace from Babyteeth? Such a glaring omission, He's just sublime in that role, magnetic, funny, surprising, a unique and original performance.
However, there are loads of really strong contenders here. Anthony Hopkins is heartbreaking, full of warmth, humour, confusion and utter frustration in The Father. A really real and raw performance. Cosmo Jarvis's performance in Calm With Horses is very powerful, drawing so much empathy for somebody so flawed but trying his best. Tahar Rahim in The Mauritanian should be in the nominations but I'd give it to Adarsh Goarav in The White Tiger. That is some performance - so much range, such a journey he takes this character on. There's an amazing scene where he's asked to sign something, and the panic behind his eyes as the realisation hits is so palpable. He's a serious talent.
The supporting actor list I found less inspiring. Again - where is Ben Mendelsohn? I'm so confused about the lack of recognition [in the Bafta longlists] for the incredible cast of Babyteeth. I think that was a career best for him and he's always amazing. He apparently was only on the shoot for 10 days and I just think the work he put in is astounding, so complex, so devastating.
I'd love to say Leslie Odom Jr because he's fab but unfortunately I got a little bored and didn't make it to the end of One Night In Miami, but I was enjoying his performance in particular.
Clear stand out for me on this list is our own great export Daniel Kaluuya who makes great choices, and transforms himself every time. He inhabited that role, he is so appealing, so charismatic. I'll be surprised if he doesn't walk away with it.
Commissioning executive, male, Bafta and Ampas voter
The two best actors for me are Anthony Hopkins in The Father and Chadwick Boseman in Ma Rainey's Black Bottom. Hopkins delivers an acting masterclass filled with emotion as a man desperately clinging to lucidity as dementia inexorably blunts his ability to make sense of the world around him. A monumental performance that is almost Shakespearean in scope yet it's the moments of cheeky humour and vulnerability that are truly heartbreaking.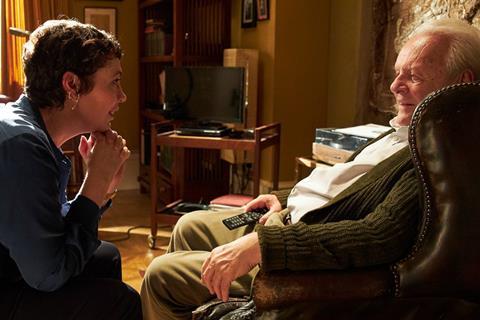 Ma Rainey is a final brilliant showcase for Boseman, an actor who not only tragically died before his time but also before his true potential could be fully realised. This is a charismatic and typically committed performance that is as good a testament as any to a career cut cruelly short.
Next for me is Riz Ahmed in Sound Of Metal. We live every moment of Ruben's struggle to come to terms with the loss of hearing that he is so determined to not allow to define him. Ahmed has a great ability to take us inside his head as we encounter and ultimately overcome the obstacles that life has thrown up so that we are emotionally fully engaged in this journey.
And then Mads Mikkelsen in Another Round. It's quite rare for an actor from the international section to make it onto this list but there could easily be at least two this year. Acting drunk in a convincing way is no easy feat and doing so whilst also communicating the hurt and sorrow of a midlife crisis just confirms my appreciation for one of the best actors around, in any language. Oh, and that cathartic end scene is worthy of an Oscar on its own.
Next is Gary Oldman in Mank. While the movie has divided opinions including my own (I like some bits, dislike others), you can't help but be impressed by Gary Oldman's warts-and-all performance. Despite the numerous snappy one-liners, it's the window he gives into his internal struggles that create a true understanding of the self-destructive nature of this character.
And an honourable mention to Steven Yeun, for Minari. He was great in 2018's Burning and he's equally great in this. Wish there were six best actor slots in the Academy Awards.
In the supporting actor category, Daniel Kaluuya gives an incredibly magnetic and convincing performance as doomed Black Panther leader Fred Hampton in Judas and The Black Messiah. The power of his speech defined him but Kaluuya brings an intensity to every look and movement to the point where it's impossible to imagine any other actor in the role.
Paul Raci as a hearing person with deaf parents in Sound Of Metal brings an intimate understanding of this experience to his performance and his honest portrayal of an authentic character becomes one of the key anchors of the film.
Next is Sacha Baron Cohen in The Trial Of The Chicago 7. Why three of the "7" and their lawyer (Mark Rylance) are all played by British actors is a question I don't have the answer to. But once you get past Baron Cohen's slightly wandering accent, he is very believable as Abbie Hoffman, which is quite a feat in a year where his alter ego, Borat, has also been writ large on our screens.
In a movie where some of the other performances teetered on the brink of becoming impersonation, it's Leslie Odom Jr who really gets under the skin of Sam Cooke in One Night In Miami. Not a bad voice either!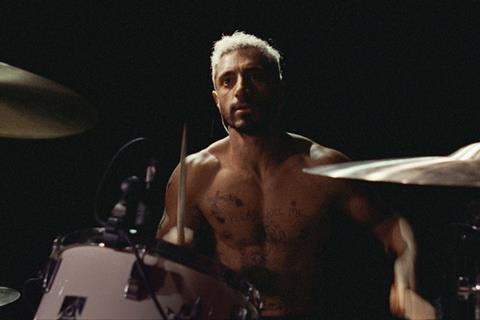 The fact Supernova is a quietly modest film shouldn't take away from the emotional power that is delivered by both Colin Firth and Stanley Tucci. The latter gives a particularly vulnerable performance. I would also give an honourable mention to Barry Keoghan in Calm With Horses. Jared Leto in The Little Things was another Golden Globe nominee who caused a bout of head scratching from pundits but I did rather admire the peculiar choices Leto made in an otherwise-underwhelming film.