Did the foreign-language and documentary favourites of our group of Bafta and Ampas voters make it on to the Bafta longlists and Oscar shortlists?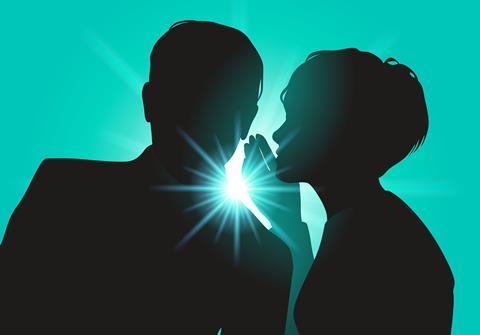 Producer 1, female, Bafta and Ampas voter
Which are your favourite films on the Oscar shortlist for international film, and Bafta longlist for film not in the English-language?
My top contender, and common to both lists, is Quo Vadis, Aida? by Jasmila Zbanic, which quite literally took my breath away. I stared into space for an hour after the credits had rolled, and after my heartbeat regained its usual composure, I reflected on the power of cinema. To understand, to confront, to document. Recalling the urgency of Aida's drive to protect her family, pitted against her job as a translator in the midst of a disaster unfolding in slow motion - it gives me goosebumps. to think about it. At once tender and overwhelming in the sheer horror of the situation. But this is also what makes it vital, important storytelling - I urge you to seek out this film.
Also common to both lists, I'm No Longer Here. reflecting on the ache to belong is just gorgeous, generous and generative filmmaking, and Collective for its astonishing and powerful narrative. I feel especially compelled to underline Collective for it is rare, these days, to see documentaries that contend with reality unfolding on these lists. Both an incredible investigation that speaks to the very power of bearing witness, of journalism, as well as a testament to community, to survival, to demanding better. It was one of those films that you just watch incredulous, eyes wide, jaw-dropping every other frame. And then you realise how loudly it speaks to your reality, as much as it does the Romanian context it is set in.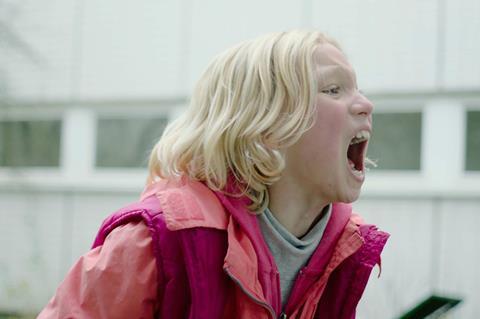 On the Bafta list, System Crasher is a must-see film. It centres a young girl so challenging to deal with that every attempt to stabilise her situation by social services fails. As bleak as her situation is, there is something luminous and buoyant about this child, and you want her to find her way so desperately – just as everyone around her does, incapable though they are to help her. It swept up pretty much every main award in the German Film Awards last year, and as well as TIFF's audience award in 2019 – and has cause vocal discussion about social care provision for vulnerable minors in Germany. What more could a film possibly do? Well, it could win a Bafta.
And what about your favourite films on the shortlist/longlist for best documentary feature?
Common to both lists, Crip Camp treats archive with the love and care deserving of precious memories that are also significant moments of history. It tells an important story about disability rights with dignity and craft on screen, behind the camera and in its distribution plans – a model of filmmaking to be celebrated as much as the film itself. Collective, as above, is masterful filmmaking. The Truffle Hunters is also delightful.
On the Ampas list – which is much more wide-ranging that the Bafta list – Notturno is a lesson in filmmaking – as much in conversation with light, space, time as it is attempting to understand a fraught and misunderstood region. I also was incredibly moved by 76 Days – a year into the pandemic, it might feel under/over-whelming to watch a film about how Wuhan hospitals managed the outbreak, but this isn't a film about Covid – this is a film about care.
Any you are disappointed not to see on the lists?
I am baffled and disappointed by the Bafta documentary list. It is astounding Notturno, Time and 76 Days aren't even long-listed. I was knocked sideways by each of these, and for very different reasons. All three are films that speak to an urge to document and to understand the times we are living through. They're also films that engage powerfully with the craft of documentary filmmaking. It feels to me that Bafta documentary voters should listen to a compulsory Q&A with Gianfranco Rosi to be reminded documentary is a craft, not a convenient marketing stunt for people in the public eye.
In one Q&A with Garrett Bradley about how Time took shape as a feature, I was reminded of how documentary is such a delicate space of trust, relationship-building but also of serendipity and luck. It takes a particular energy to receive the gifts that life sends you way as you're making a film, and I would have loved for Bradley's craft to be celebrated on the Batta long-list at the very least.
But there are so many more films I could name. Over the past months I've watched many documentaries so full of heart and curiosity that I'm frankly disappointed about what we will be making decisions on. Mentioning a few here too, in the hope that others will seek them out – awards or not: Coup 53 by Taghi Amirani, I Owe You A Letter About Brazil by Carol Benjamin, Disclosure by Sam Feder and The Donut King by Alice Gu
In the international category there were so many overlooked gems! I'm so disappointed The Unknown Saint by Alaa Eddine Aljem wasn't shortlisted. Its brilliant dark, sharp sense of humour is something I've seen so little of this year and I'm sure it would have had better chances had more people seen it. I would also have loved to see Bulado by Eche Janga , 200 Metres by Ameen Nayfeh, and Beginning by Dea Kulumbegashvili break through to the final 15.
Casting director, female, Bafta and Ampas voter
Which are your favourite films on the Oscar shortlist for international film, and Bafta longlist for film not in the English-language?
The Bafta longlist is really strong but I would say my top favourites are Minari, Quo Vadis, Aida? System Crasher and Les Miserables - all unique, incredible performances and memorable.
On the Oscar shortlist I really liked Sun Children, the story might feel a little familiar but the performances are beautiful from the mostly young cast and it's really stayed with me.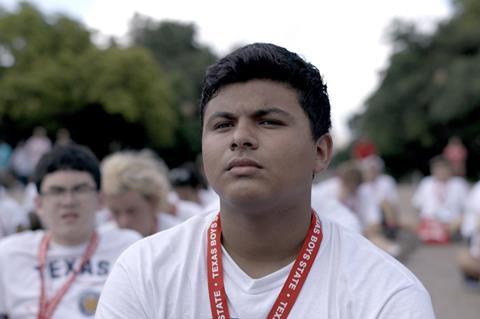 And what about your favourite films on the shortlist/longlist for best documentary feature?
On the Oscar shortlist I completely loved Boys State and really hope it's recognised. Also, Gunda - what a magical film. I found it compelling. For Bafta, The Dissident was sobering viewing and I loved Beastie Boys Story - not one of the heavyweights but I really enjoyed it.
Any you are disappointed not to see on the lists?
Circle Of Life from Pakistan. It felt progressive and was beautifully told and Tove from Finland which was a delicate, truthful look at bisexual love. Oh, and The Reason I Jump has been omitted from Bafta documentary list. I really loved that film, a real standout for me.
Executive, male, Bafta and Ampas voter
Which are your favourite films on the Oscar shortlist for international film, and Bafta longlist for film not in the English-language?
From the Bafta longlist, I really liked Minari. I thought the immigrant story was really well-captured. It was emotional, dramatic and a great cast ensemble. They all were so strong, including Alan S Kim as the boy in the family. I try not to pay too much attention to buzz on films, and watched it without realising it had done so well at Sundance last year – so the film was a nice surprise.
On both the Bafta and Oscar lists, I really enjoyed Another Round, starring Mads Mikkelsen. In the past, I haven't always been a massive fan of Thomas Vinterberg, but I thought this was one of his stronger ones. I found the relationship between the characters really interesting and compelling – and the film is also funny in parts and entertaining.
On the Oscar list, I did enjoy Two Of Us, France's submission, and was disappointed not to see it on the Bafta longlist. I just found it a really interesting story about two women.
I thought La Llorona from Guatemala was very stylish. It's not a horror movie, but tonally it's got that sense to it. I thought it was dramatically done and impactful, exploring the serious topic of genocide.
Documentaries? I haven't seen enough yet to comment.
Executive, female, Bafta voter
Which are your favourite films on the Oscar shortlist for international film, and Bafta longlist for film not in the English-language?
I loved Les Misérables - hugely tense, somehow redemptive, and feels as important today as La Haine did back in the mid 1990s. The detailed, authentic take on the Paris projects and the lithe, energetic storytelling both point to a filmmaker who has emerged far from the establishment and makes it all the more impressive that this is Ly's first feature.
Quo Vadis, Aida? is great. Organisational chaos and bureaucracy have never felt so desperate, as tension ramps inexorably and heartbreakingly. A meticulous period piece that feels entirely urgent.
Another Round is sweet, profound, beautifully made and captures a sense of a life not perfectly well lived and yet is aching with nostalgia. If that wasn't enough, Mads dances!!
Any you are disappointed not to see on the lists?
I'm a bit sad A White, White Day didn't make it through to the longlist - a very fine, slow burn of a story and two great performances from Ingvar Eggert Sigurðsson and Ída Mekkín Hlynsdóttir.
Acquisitions executive, male, Bafta voter
Which are your favourite films on the Oscar shortlist for international film, and Bafta longlist for film not in the English-language?
I loved the way Bacurau mashed up contemporary Brazilian politics and retro genre movie trashiness, with periods of reflection and auteur languor. It's a brilliant and bold film and it feels right for our anxious times. Kleber Mendonça is building quite an impressive body of work and going from strength to strength. I can't wait to see what he does next.
I also thought Minari and Quo Vadis, Aida ? were excellent.
My favourite doc of the year was Gunda. It's pure cinema! Simply image, sound and editing. It's hypnotic and draws you into the world of these farm animals. It's so emotional and I cried at the end. It certainly made this devoted meat eater think twice about tucking into a bacon sandwich!
Producer 2, female, Bafta voter
Which are your favourite films on the Oscar shortlist for International Film?
I loved Another Round. It manages to blend joyfulness with the grim reality of the downside of drinking. I watched it with trepidation as I thought it might make me question having tacked dry February onto dry January but it didn't. I loved the depiction of full -grown adult men as people still on a journey to becoming grown-ups, lapsing in judgement, but ultimately with good intentions. The end scene is so much fun. There really should be more full-gusto bad dancing in films, and in life.
And the Bafta longlist for Film Not In English Language?
Happy to see Another Round on there and I think Vinterberg is well loved here, I really loved a Norwegian documentary called The Painter & The Thief. It's a touching story of this artist who finds and confronts the thief that stole her two most loved paintings. She is such a kind, open character. Finding forgiveness comes naturally to her, it's he that finds it harder to forgive himself. I cried of course. Well worth a watch for a touch of humanity.
And what about your favourite films on the shortlist/longlist for best documentary feature?
My Octopus Teacher! So gorgeous, what a beautiful story of man-octopus friendship. Dick Johnson Is Dead is a really comic and inventive honest, head-on look at impending death and a tale of father- daughter love. I Am Greta is well- constructed from the home -hot footage, and an insight into this inspiring girl, her loving father trying to support her but also to minimise her exhaustion and remind her to eat. She is genuinely a person on a mission who is not interested in the limelight that comes with her crusade, only with the end goal. The film also finds her in moments of silliness, she has an original and infectious laugh that reminds us she is still a child.
Crip Camp is an important film with great archive and interviews with the activists that comes with the embarrassing realisation of how far we still have to go to redress ableism.
Commissioning executive, male, Bafta and Ampas voter
Which are your favourite films on the Oscar shortlist for international film, and Bafta longlist for film not in the English-language?
For me, when you find that titles on the documentary and foreign language lists are merging with each other, it does create a bit of a conundrum. In order to actively support a particular film, you want to give it its best shot in the category where it has the most chance of success. But on the flipside, you might want to create the space within the foreign- language category to allow five fiction features that you really love to have a chance of being nominated and allow the documentaries to compete with their own kind.
On the Bafta list, Another Round could well be my favourite film of the year , in any language. Perhaps the concept of a daily dose of alcohol to "take the edge off" is just too attractive a proposition right now. The director/writer/actor combo of Vinterberg /Lindholm/Mikkelsen have 'previous' in terms of their creative collaboration and here they find a lovely balance of melancholy and merriment. Of course it nearly all ends in tears but that just makes the exuberant closing sequence that much more cathartic.
Dear Comrades – [It is] amazing how beautiful black and white imagery especially when put to such stark and precise use by the master filmmaker Andrey Konchalovsky can sometimes make a historical event seem almost more 'real' than documentary…ironic given my point above. Here a 1962 workers' strike in the heart of Russia is incredibly effectively used to shine a light on how the kowtowing of petty, greedy bureaucrats leads to the violent suppression by the KGB of the people they were supposed to be protecting. Caught in the midst of the mayhem is a committed Party Official whose daughter goes missing causing her to doubt her fervent devotion to the State.
I saw Les Miserables at Cannes 2019 which now feels like another age making it even harder to get my head around the fact that the film sits alongside many more recent offerings. However that doesn't change the fact that it made a profound impression on me then which has stood the test of time. Instantly had me hooked with the opening sequence of young black teenagers celebrating France's 2018 World Cup win and then pouring onto the streets with the rest of the crowd (of which I was one!) Superimposing the Les Miserables on the Arc De Triomphe was a great cinematic flourish that set the movie up perfectly
Minari resonates way beyond its small scale thanks to wonderful performances and the authentic humanity of its characters. Despite the specificity of the experience that is portrayed the film manages to touch on universal themes that affect us all.
And Quo Vadis, Aida? is a devastating retelling of the Srebrenica genocide that cleverly uses the account of an interpreter desperately trying to save her family from certain death at the hands of the marauding Bosnian Serb army to hold a mirror the ineffectiveness of the international community and the UN. The indifference and incompetence she faces emotionally encapsulates what was happening on a geo-political scale with the resulting massacre as inevitable as it was tragic.
On the Oscar list, in addition to Another Round, Dear Comrades! And Quo Vadis, Aida?, Two Of Us is a very sensitively handled illicit romance between two older women who are forced to hide their love for each other as if they were 17 rather than 70! Barbara Sukowa and Martine Chevallier give wonderfully tender performances demonstrating that the power of love survives in sickness and in health, and despite the prejudices of strangers and family alike.
And Hope might seem like a strange choice of title that starts with a woman hearing of her terminal cancer prognosis on Christmas Eve (!) and yet somehow that's the abiding emotion one is left with. Director Maria Sodahl's sensitive direction and beautifully nuanced performances from Andrea Hoving and Stellan Skarsgard navigate potential pitfalls of this genre by focussing on the intimate and personal over any grander themes.
And what about your favourite films on the shortlist/longlist for best documentary feature?
Every year there are a number of films that could be aptly described as "timely". In the case of All In The Fight For Democracy, that word would best be put in ALL CAPS. The film gives a very clear description of what 'voter suppression' actually means, and how disenfranchising Black voters has been baked into the American political fabric. Liz Garbus and Lisa Cortes's film highlights the amazing clarity and courage of Stacey Abrams, who has fought so hard to reform this discrimination. The presidential election made the documentary particularly prescient and might even have played a role in the state of Georgia turning blue and voting for Joe Biden.
MLK/FBI shares some DNA with All In. It's a very precise and shocking archive-based record of institutional racism fuelled by white supremacy that targeted Martin Luther King in an attempt to discredit the civil rights movement. It's a history lesson that still has very potent currency today.
The Truffle Hunters plays out like a traditional European art film, except the characters are not played by actors and the action is not staged. It's beautiful to look at, and has a real narrative that is charming, life-affirming, sometimes happy and also quite sad – all emotions that one looks for in a piece of fiction. And somehow it's even more affecting when it happens in real life.
The Mole Agent goes into the bag marked "truth is often stranger than fiction", with the hilarious concept of a geriatric James Bond being sent undercover into a care home and trying desperately to master the tools of the trade, when even a bog-standard iPhone is a complete mystery to him. Ultimately, though, the high concept turns out to be just an opportunity to tell a very humane story of family, loneliness, connection and love.
For me, Collective is the most devastating film of the year and one where the true nature of a documentary in bringing urgent attention to a desperate situation is achieved with style and compassion. It really reminded me of the Costa-Gavras film Z in the way it depicted the courage of those trying to uncover the truth despite multiple obstacles thrown up by corrupt officers of the state.
Are there any films you are disappointed to not see on the lists?
I thought Apples was surprisingly missing from the foreign -language selection on both Oscar and Bafta lists. Christos Nikou is a really talented new director on the European scene – he served as assistant to Yorgos Lanthimos on Dogtooth and it shows! The concept of a mystery Illness – in this case causing amnesia – demands our attention given the current pandemic, but it's the darkly humorous moments that really resonate.
And Garrett Bradley's incredibly poignant Time was sadly not embraced by the Bafta documentary chapter. Despite the fact that the focus is on one woman's determination to get her husband freed from a cruelly exaggerated prison sentence, the film's themes are universal in terms of fairness and compassion. This incredibly personal story is cleverly used to demonstrate a much bigger racially biased inequality of treatment meted out in the American judicial system.