For the producers, directors and writers nominated for best British debut at the Baftas, success has come after years of graft in a variety of creative fields. Screen talks to nominees from all five titles about their diverse journeys to glory.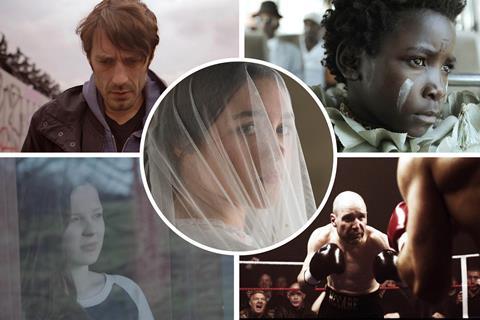 While juries have been virtually eliminated from the Bafta Film Awards, with the voting academy now overwhelmingly responsible for nominee and winner outcomes, there remains one category where the voting cohort holds no sway. Since the category's introduction in 1998, the nominees and winner of outstanding debut by a director, writer or producer have been decided by a special jury, which meets at regular intervals throughout the Bafta year, and is currently chaired by producer Tanya Seghatchian. It is these jury votes that have produced past winners in the category, including Lynne Ramsay, Pawel Pawlikowski, Asif Kapadia, Amma Asante, Joe Wright, Steve McQueen, Duncan Jones, Chris Morris, Paddy Considine and Bart Layton.
In 2018, William Oldroyd's dark and passionate period tale Lady Macbeth and Rungano Nyoni's Zambia witch-camp odyssey I Am Not A Witch — which have both enjoyed widespread acclaim since premiering respectively at Toronto 2016 and Cannes 2017 — were predictable nominees. Less obvious were the jury's other three choices: boxing drama Jawbone, written, produced by and starring Johnny Harris and directed by Thomas Napper; genre-splicer The Ghoul, from writer/director/producer Gareth Tunley; and Lucy Cohen's Kingdom Of Us, which scooped the Grierson Award for best documentary at last October's BFI London Film Festival.
Equally surprising is the omission of Francis Lee's God's Own Country, which scooped the top prize at the British Independent Film Awards in December and is one of the signature UK indie success stories of the past year.
Happily for God's Own Country (and sparing Bafta's blushes), the film picked up a nomination for outstanding British feature film, and its omission from the debut filmmaker category created space to give a vital boost to titles that perhaps did not receive their due at the box office.
The Ghoul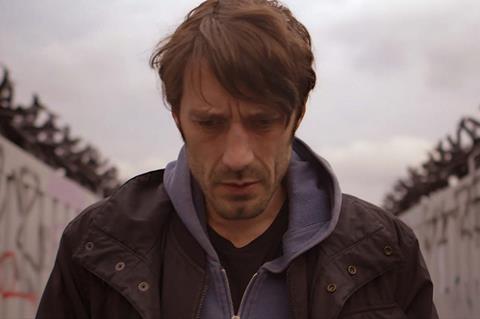 "It was out of the blue," reveals The Ghoul's Tunley about his film's inclusion. "I wasn't watching the nominations coming in. I woke up blearily to find people were texting me, for some reason. It's objectively surprising."
While none of the nominated films had lavish budgets, The Ghoul is by far the cheapest of the quintet, self-funded by actor-turned-filmmaker Tunley in the "low five-figures" range, including a modest grant from the John Brabourne Awards. After the cast — including Tom Meeten (who is also a producer) and Alice Lowe — shot the dialogue scenes over 10 days in early 2014, the London-set film experienced a sluggish post-production, with Tunley and key crew members fitting it in around paid work. The Ghoul finally premiered at the 2016 BFI London Film Festival and a UK release followed courtesy of Arrow Films in August 2017.
A gritty brainteaser about a man who may or may not be a police detective, the film is described by its makers as "a thriller about madness, maths and magic". Although they never applied for funding through the conventional UK channels, it is conceivable that fund executives would have told Tunley and his producers that the film's puzzling storyline — wrongly, as it turns out — was too ambitious for a first-time filmmaker.
"And they would be very sensible to say that," concedes Tunley. "I remember when it was almost too late, I thought, 'Is this a mistake? I should be writing some simpler genre piece with some simple through-line.' But I didn't have that idea. In the end, I thought, 'Let's just make a mad failure, rather than nothing at all.'"
Ben Wheatley has an executive producer credit on The Ghoul, although he came on board fairly late into post-production ("a ruthless pair of eyes — when Ben Wheatley tells you to cut something out of your film, you tend to pay attention"). Wheatley's producer partner Andy Starke was also a key resource. "They're a huge influence," says Tunley. "I was in Ben's first film Down Terrace, and in Kill List. Down Terrace was a galvanising influence and an early production model. Andy was one of the people who was on the end of the phone when we had a practical production question, everything from insurance to camera hire."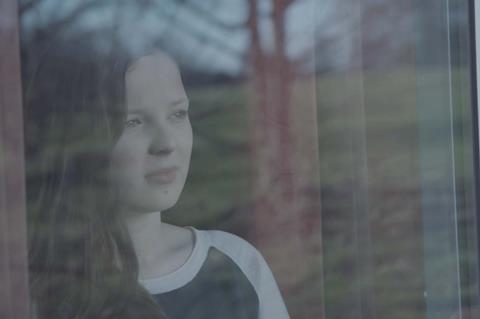 Kingdom Of Us
Limited resources also proved creatively liberating for Cohen's Kingdom Of Us, which spends three years inside the rambling countryside home of the Shank family: widow Vikie and her seven largely teenage children, of whom four have been diagnosed on the autistic spectrum. Starting as a TV commission for a series on autism, Cohen and the family made the decision to keep on filming after the broadcaster took its original idea in a different direction. The film, meanwhile, found its subject not so much in the sphere of autism, but in the gripping mystery of the family's father, who committed suicide six years before filming began in 2013.
With modest early funding from production company Pulse Films and then Creative England, key finance arrived only later when the BFI and finally Net­flix came on board. By then, the family — described by Cohen as "chaotic, loving, funny, open" and "eager to analyse and think about their feelings" — had formed a trusting bond with the filmmaker.
"I think back, had we had funding, would we have put more people up there? Would I have gone there with a sound person?" ponders Cohen. "I certainly feel that working alone, once I'd developed the relationship with the family, it didn't feel right to change that. But there are so many sound issues you've got to contend with in a busy house with eight people."
Sales agent Dogwoof connected Cohen and her producer Julia Nottingham to Netflix when Ben Cotner, the streaming giant's director of original documentaries, was in London for meetings. "It was exciting but I was wary [of Netflix]," says Cohen. "Is this going to be a giant machine, and will they want lots of changes? I felt hugely protective, not just of the film but also the family."
But Cohen has only good things to say about her experience with Netflix. "They were never prescriptive in any sense. It was more wanting to understand what your vision was, and needing to work harder to get that across."
It is not surprising the nominees all have positive things to say about their filmmaking experiences given that these five nominated titles were whittled down by the jury from scores of eligible British debuts, and have been anointed as pinnacles of creative excellence by Bafta.
That is true of Emily Morgan, who produced Nyoni's boldly original I Am Not A Witch, and says: "I could never have done it without [the BFI's] Mary Burke, [Film4's] Eva Yates and Hannah Thomas from Film Agency Wales, and I was also really lucky to have been taken under the wing of Eve Gabereau, then at Soda Pictures."
Lady Macbeth producer Fodhla Cronin O'Reilly explains that her team's application to the Creative England-led iFeatures scheme was not just about raising the majority of the production finance (the £350,000 [$500,000] iFeatures budget was topped up to £500,000 [$712,000] by Great Point Media). "It was also the support and the fact we were able to access execs like Lizzie Francke from the BFI, Chris Moll from Creative England and Steve Jenkins at BBC Films," she says. "That's valuable, and we knew that."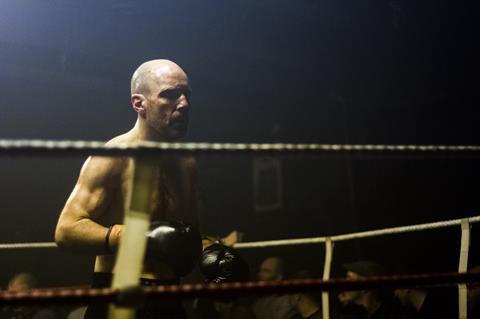 Jawbone
Harris, who with Jawbone drew on his own experiences of boxing and alcohol addiction, counts himself lucky to have had Chris Collins (who died in 2014) as his creative executive at the BFI Film Fund, which initially developed the screenplay. After Collins' death, the project "started to tread water there" and evidently lacked a champion until it landed at BBC Films, led at the time by Christine Langan. "The secret weapon was [BBC Films development executive] Nichola Martin," says Harris. "She got it, and she got me. She challenged me, but she championed and protected me. I set myself up for this fight with execs who were going to come in and ruin my film, and it didn't happen."
Jawbone owes its origins to an improvised short shot by Adam Smith when he had been entrusted with a RED camera one weekend, and called up Harris to see what they could cook up together down at the boxing gym. That short ultimately snagged the interest of Andrew Eaton at Revolution Films, and Emu's Mike Elliott boarded as producer. It was only when Smith failed to gel with another writer that they turned to Harris, who wrote the first 10 pages of the screenplay, and it was this sample that hooked the BFI. Collins had one condition: that Harris alone write the script.
Securing his Snow White And The Huntsman co-stars Ray Winstone and Ian McShane for key supporting roles and snagging Paul Weller to write his first film score, Harris expanded his credits to include producer, alongside Elliott. Thomas Napper boarded as director after Smith exited to focus on his own debut feature, Trespass Against Us.
While the film's UK box office was disappointing for the team and distributor Vertigo — with multiplexes and independent cinemas failing to embrace it as either a mainstream boxing film or gritty arthouse drama — Jawbone was acquired by Netflix.
It then picked up seven British Independent Film Awards nominations (including two for Harris as actor and debut screenwriter) prior to its Bafta recognition. Harris is due to write his second screenplay, with ambitions to direct.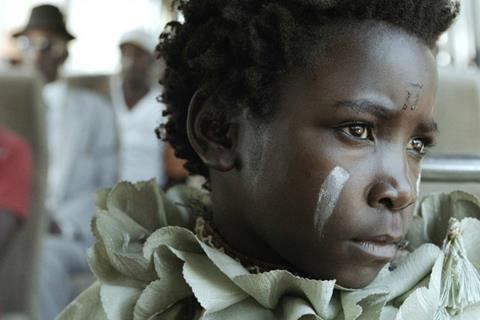 I Am Not A Witch
What unites producers and former Screen International Stars of Tomorrow Morgan and Cronin O'Reilly is their experiences in various fields of the film industry — and the same might be said about all 11 of this year's nominees, who range in age from 31 to 47.
Morgan originally wanted to be an editor, doing an internship at Goldcrest Post Production, "and then I worked for a Christian television company as their edit assistant", before switching to distribution, working as a receptionist and servicing assistant at Optimum/Studiocanal. She left to become William Hurt's assistant on 2011 feature Late Bloomers, and worked as a production co-ordinator on Andrew Haigh's Weekend and in-house at Steel Mill Pictures with Rachel Dargavel, Ken Marshall and Paul Andrew Williams, before enrolling on the National Film and Television School's producer course. She is credited as a producer on 13 shorts, including the multi-award-winning The Mass Of Men (2012), co-scripted by Nyoni.
Morgan's breakthrough came in 2016. "Everything I've been fighting for, for 10 years, suddenly paid off," she says. "I applied for all these schemes for years, and have done short films, and wanted to make a feature, and wanted to have my own production company. And in one fell swoop, I got I Am Not A Witch fully funded, I got onto the iFeatures scheme and greenlit [Make Up, directed by Claire Oakley, currently in pre-production] and I got the BFI Vision award."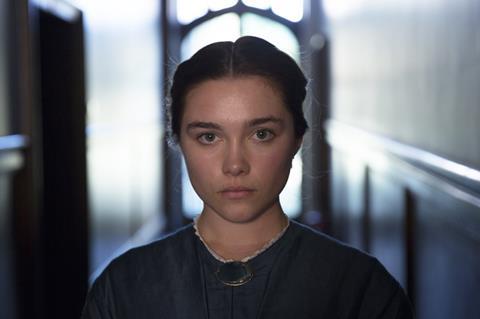 Lady Macbeth
For Lady Macbeth's Cronin O'Reilly, it has been a similar trajectory, beginning in her native Ireland working for special-effects house Team Effects during school and college holidays on productions including The Tudors and The Wind That Shakes The Barley. The recession hit as she finished university, so she and a group of similarly underemployed friends made micro-budget film Dead Cat. After completing the producers course at the National Film and Television School, she worked with Alan Moloney at Parallel Pictures for a year as producer's assistant. "I've worked so hard to become a producer," says Cronin O'Reilly. "I've been working in the film industry for 12 years, I've done every job out there. Lady Macbeth has given me the confidence in me that I know I can do that."
At her own company Sixty Six, Cronin O'Reilly achieves economic stability by producing commercials. "That's my bread and butter, and I would never not produce commercials," she explains. "It just gives me so much freedom in terms of my feature films. It also gives me a huge amount of experience in terms of practical shooting. It's one of the reasons I was able to make Lady Macbeth. I'm used to pulling off hugely ambitious projects in a short period on a small budget."
While several of this year's nominees praise the strong support that now exists in the UK for emerging filmmakers — from low-budget schemes such as iFeatures and Film London's Microwave to the BFI Network and the Vision awards — Cronin O'Reilly also admits to wistful thoughts about the days when lower Soho rents allowed for a physically connected creative film community.
"I can't afford an office or a desk in Soho. Loads of producers I know are in the same position," she says. "Most of us are working alone in our home offices, and so there's a feeling of disconnect there." While she is connected to 30 peers through a group called Producers Anonymous, which meets monthly in Soho and exchanges information via group email, "I'd love to see some sort of space created that physically connects all these emerging filmmakers, so they can come together and share ideas, partner up and start working together."
Such a space could only come with seed funding and subsidy from an organisation such as the BFI, she acknowledges — one more challenge for the cash-strapped, multitasking organisation, which had a hand in the development and/or financing of four of these five Bafta-nominated titles.
By the numbers: How the five nominated titles measure up
Lady Macbeth
Nominees: William Oldroyd (director), Alice Birch (writer), Fodhla Cronin O'Reilly (producer)
Budget: £500,000 ($715,000)
UK box office: £804,000 ($1.1m)
Festival premiere: Toronto International Film Festival 2016 — Platform
I Am Not A Witch
Nominees: Rungano Nyoni (writer/director), Emily Morgan (producer)
Budget: £900,000 ($1.3m)
UK box office: £61,000 ($87,000)
Festival premiere Cannes Film Festival 2017 — Directors' Fortnight
Jawbone
Nominees: Thomas Napper (director), Johnny Harris (writer/producer)
Budget: £1.8m ($2.5m)
UK box office: £27,000 ($38,500)
The Ghoul
Nominees: Gareth Tunley (writer/director/producer), Tom Meeten (producer), Jack Healy Guttmann (producer)
Budget: "Low five-figures"
UK box office: £16,000 ($23,000)
Festival premiere: BFI London Film Festival 2016
Kingdom Of Us
Nominee: Lucy Cohen (director)
Budget: Undisclosed
UK box office: Bafta-qualifying release only
Festival premiere: BFI London Film Festival 2017