In becoming the most successful global release of the pandemic era, No Time To Die arrived at precisely the right moment to remind audiences of their love of cinema and the enduring Bond franchise. EON heads Barbara Broccoli and Michael G Wilson, star Daniel Craig and director Cary Joji Fukunaga tell Mark Salisbury about their emotional journey on the 25th Bond film — and saying farewell to their 007.
When No Time To Die premiered at London's Royal Albert Hall on September 28, 2021, the relief in the audience was palpable. As the lights dimmed and Daniel Craig's fifth and final outing as James Bond unspooled in front of an eager crowd that included Prince Charles and the Duke and Duchess of Cambridge, it felt as if the future of movie exhibition was riding on it.
"We made this film for the cinema and for cinema audiences," says Barbara Broccoli, who introduced the film alongside her brother Michael G Wilson. Together, the pair have steered the Bond ship as the joint heads of EON Productions since the death of its original captain, their father Albert R Broccoli, aka 'Cubby', in 1996. "Everything about the film was designed to be experienced on the big screen," she continues. "We really did not want to go into streaming. And we very, very much wanted to support exhibition, who were having a terrible, terrible time."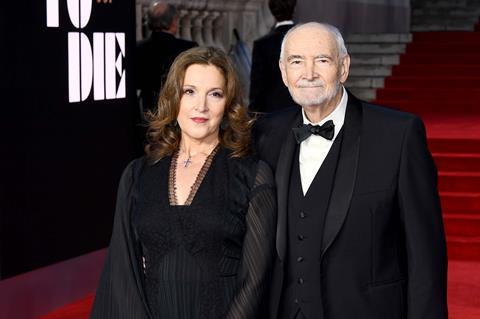 By midnight, when the review embargo lifted and the first five-star notices began to appear online, the consensus was that Bond was back with a bang. Moreover, the Cary Joji Fukunaga-directed movie was a more-than-fitting swansong to Craig's record-breaking run, which began with Casino Royale in 2006 and had taken the franchise to unparalleled heights — critically, commercially and emotionally.
A globe-trotting, action-packed adventure, No Time To Die is the best of Bond — far-flung locations, beautiful people, cool gadgets, incredible stunts, the iconic Aston Martin DB5 — wrapped around a poignant and surprisingly familial centre. It also gave the world the first Black, female 007 in the shape of Lashana Lynch's Nomi, one of a quartet of women — alongside Naomie Harris's Money­penny, Léa Seydoux's Madeleine Swann and Ana de Armas's Paloma — who represent the new breed of Bond woman: independent, powerful, resourceful, as well as glamorous.
"I was very pleased with the way everything turned out," says Craig, a couple of months later. "It's a hugely emotional and very difficult thing to sum up, but I think the movie is very beautiful. People seem to have responded to it and that's all you could hope for. There were so many wonderful elements that harked back to the past but remained a very modern telling of the story. That combination of things is the world I wanted to work in. I never wanted to forget it was a James Bond movie."
No Time To Die was originally meant to hit cinemas in April 2020 before the Covid-19 pandemic put paid to that plan. Throughout 2020 and into 2021, as cinemas closed, reopened, closed, reopened, and other tentpoles were postponed, put out on VoD or palmed off to streamers, Wilson and Broccoli, and their financing and distribution partners MGM and Universal, held their collective nerve. They turned down all offers to premiere Bond on the small screen, holding out for a theatrical release.
"We believe there were discussions about it," says Broccoli of streamer interest. "Whatever went on was dealt with by MGM. We were adamant we wanted to go out theatrically. Fortunately, the studio supported that. It cost them a great deal, financially, to delay the picture. But they were absolutely behind it. Particularly [chairman of the board of MGM] Kevin Ulrich, who is a big cinephile. He backed us all the way. And it's really paid off."
No Time To Die's worldwide gross currently stands at $764.8m, making it the most successful film of the pandemic era, surpassing Fast & Furious 9's $721m. By comparison, Skyfall made $1.109bn worldwide and Spectre $880.7m. In the UK, it is now the fifth highest-grossing movie of all time, with only Star Wars: The Force Awakens, Skyfall, Spectre and Avatar ahead of it.
"We have not done the box office we would have, pre‑Covid, but we've still done amazingly well," says Craig, who is now the longest-serving Bond, surpassing Roger Moore's 12-year run from 1973's Live And Let Die to 1985's A View ToA Kill. "We are the biggest film this year, and without them holding their nerve, we wouldn't have got here. People got to see it in the cinema, which is where it needs to be seen," he adds. "I hope they keep watching on their TVs and tablets, but to get the chance to see that movie in Imax was, I'm told, an amazing experience."
Indeed, for the first time ever, a Bond movie was made available in 3D and Imax versions. Fukunaga and director of photography Linus Sandgren shot the Norway and Matera, Italy sequences with Imax cameras, another first for the franchise. "Seeing what Christopher Nolan has done with Imax for the last 20 years, his Batman films and his own projects, [Linus and I thought] if we could shoot on that scale, it would be amazing," says Fukunaga. "Bond is a larger-than-life character, so why not try and do that."
Back to basics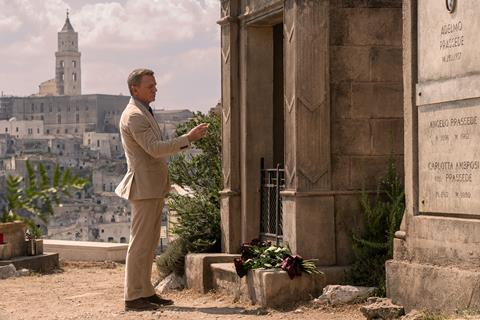 When Craig's Bond exploded onto screens in Casino Royale, it was less a reboot than a return to Ian Fleming's cynical creation. Rough, tough and dangerously hot-headed, this Bond didn't give a damn whether his vodka martini was shaken or stirred but was markedly more vulnerable. He fell in love with Eva Green's Vesper, only to have his heart broken. And Craig carried that pain across all five films.
"We were clear we wanted to cast a 21st-century Bond who would be able to let the character evolve. That's why we selected Daniel," says Broccoli. "He is a magnificent actor and had all the qualities to create this new incarnation. We couldn't have been happier when we convinced him, because it did take some convincing."
"I said to them at the very beginning, 'If you allow me to be part of this process, I can get up there and pretend to be James Bond [and] I'll have the confidence to do it,'" Craig recalls. "And they did. It was the best thing they could have done, because they forced me to step up to the plate. To take on the responsibility of this thing. To be part of a team of people who try and get these movies out and create something millions of people have loved for a long, long time. And not fuck that up."
To prepare, Craig read all of Fleming's books and rewatched the movies, steeping himself in the character. "When he decided to do this, he decided to go for it completely," says Wilson. "He transformed his body. He spent six months changing his whole physique. He immersed himself so thoroughly he became the character. Lucky for us, it was better than any of us could have imagined."
"He takes all this incredibly seriously, which is exactly what you want," says Fukunaga. "In a lot of ways, he comes from a child-like perspective on his gaze on Bond, which is the hero he grew up with, so even though he's the custodian of it for this time, Bond somehow exists on another level. Sometimes, when he talks about Bond, he's not talking about himself, he's talking about the responsibility of playing that role."
Such was Craig's involvement in the franchise that he was credited as co-producer on Spectre and No Time To Die. For the latter, he was instrumental in bringing on board Fleabag and Killing Eve scribe Phoebe Waller-Bridge to help rework the script. "He's a great collaborator and has been an integral part of the development of these films," says Broccoli. "He's part of creating those stunt sequences. He works with us on the script. We discuss with him who the director should be. We talk about casting. We talk about everything with him."
"Barbara and Michael are all about collaboration," says Craig. "All they want to do is collaborate with every single department and get the best out of them. They taught me to do that. They lead by example — by their generosity, their enthusiasm, their kindness, which is not a word you hear in filmmaking. But their kindness makes everybody want to work on the movie."
As Casino Royale showed, Craig's Bond has never been shy of his emotional side. At the end of Spectre, he drove off into the sunset, turning his back on MI6 to be with Seydoux's Madeleine, a relationship that carries over into No Time To Die and which — spoiler alert — sees him pay the ultimate price, in the name of love. It was a moment Craig had been building towards since the Berlin premiere of Casino Royale when he asked Broccoli if he could end his time as Bond by killing him off.
"I said to Barbara, ending him, or ending my version of him, would be, for me, incredibly satisfying. And would help them reset it when they need to," reveals Craig. "It would leave me feeling like I'd done as much as I could with it. I didn't want to leave it having regrets." He says he doesn't.
"Call us crazy, but we felt it was the right trajectory," says Broccoli. "It was something he really wanted to do, and it made sense to us. His version of Bond has exemplified the elements of the character that are about personal sacrifice for the greater good. You couldn't tell that story more strongly than the way we did, which was he sacrifices his life for the family he never thought he would have. Of course, he can't have a family. That was the whole point of his character."
A clean slate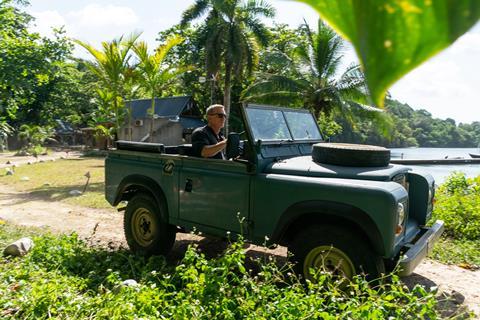 At the London premiere, there was a collective intake of breath from the audience when Bond died, followed by a sense of disbelief. Although any confusion was soon replaced by cheers of joy when the closing credits announced: "James Bond will return".
The burning question is: how exactly? "Well, it's a blank page at this point," says Wilson. "We haven't really discussed it, so anything's possible."
"It's a great place to be," adds Broccoli, "where we feel like we can wipe the slate clean and do whatever we want."
Speculation has, of course, been rife in the press as to who will be the next Bond, with Tom Hardy the current bookies' favourite. Not that Wilson or Broccoli pay attention to rumours or gossip. "Had we listened, we wouldn't have cast Daniel Craig, which would have been the biggest tragedy of all," notes Broccoli, alluding to the fact the sixth Bond's casting was initially greeted with derision by some. "We try to make the best films we can. We bear the audience in mind but, as Michael often says, if you ask them ahead of time what they want, they don't necessarily know. We do what we think is right. And we'll keep doing that."
For now, the EON co-heads say they do not have a replacement for Craig in mind. Nor have they started work on a script. "We don't have anything," insists Broccoli. "Truthfully. We don't feel it's appropriate to start talking or thinking or moving in any way until Daniel's had his time with this movie and we're able to celebrate him and the success of this film, this extra­ordinary journey he's been on with us. Let's enjoy the fruits of our labour and enjoy what we've achieved, what he's achieved, before we start going, 'That's done. Onto the next.' It just doesn't feel right.
"I've been in denial about Daniel [leaving], and I will be in denial until next year, when the reality hits," Broccoli continues. "There's a bit of mourning associated with it, and then we must get back to business and start focusing on going forward. That will be a challenge, but we will figure it out.
"We make these movies for the audiences, and they've been very supportive of us for 60 years. We don't want to disappoint them. We take our responsibility very seriously. We'll get to work next year, and we'll work on it until we feel we've got the right people, the right elements. And when we do, we'll start the cameras rolling."
In May 2021, Amazon bought MGM and its library, including the Bond films, for $8.45bn. As to what impact this will have on the franchise, Wilson says, "We'll just have to wait and see. But they've said nothing's going to change. So I think we've got to take it that that's the situation."
Given Amazon's acquisition, some have mooted the idea of a Bond TV show or a spin-off starring No Time To Die's female breakouts — de Armas's Paloma or Lynch's Nomi. Once again, it is all wishful thinking. "We love both of those women; we would love to have them back in whatever incarnation they're willing," says Broccoli. "But our focus, when we do start thinking, will be on creating a great Bond story, making it as innovative, real and new as we can."
Not that EON is out of the Daniel Craig business entirely. He is due to star as Macbeth on Broadway next March, directed by Tony-winner Sam Gold, having previously played Othello for them in 2016. "Thank God," says Broccoli, who is producer on the Shakespeare stage production. "That made it all a lot easier to deal with, because it was very sad ending this chapter. But at least we felt like our friendship, our working relationship will continue. He's wanted to do Macbeth for a while."
For now, there are no plans to bring it to the West End, says Broccoli. "But never say never, as they say. We like creating things, we like producing movies, we like producing theatre. Bond is very much at the forefront of our minds, but we like doing other projects, working with other people, spreading our wings a little bit."
Among those projects is Till, based on the shocking true story of Emmett Louis Till, a 14-year-old African American boy lynched in Mississippi in 1955, after being accused of offending a white woman in her family's store. Broccoli produces with Frederick Zollo, Whoopi Goldberg, Michael Reilly and Thomas Levine for Orion Pictures and MGM. Chinonye Chukwu (Clemency) directs, while the cast is led by Danielle Deadwyler, who, according to Broccoli, "will, without fail, become a major star from this. We're thrilled with it and hope people will see it towards the end of 2022."
Next year will also mark the 60th anniversary of the first James Bond film Dr. No, which Broccoli's father produced with Harry Saltzman, kickstarting a 25-film franchise that is still going strong. EON and MGM are planning a music documentary to be released by Apple in celebration of the anniversary, which will be directed by Mat Whitecross and produced by John Battsek. "Cubby would not be surprised," says Broccoli of the character's enduring legacy. "He always felt Bond would go on into infinity." She laughs. "I think he would be delighted we haven't screwed it up."
In Focus: Production designer Mark Tildesley
Tildesley was inspired by Bond legend Ken Adam in his inaugural outing on the franchise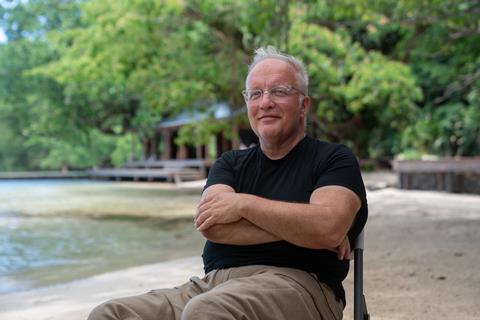 The influence of production designer Ken Adam looms large over any Bond movie. Adam set the template for vast, futuristic sets that came to signify the series in the 1960s and '70s, stepping aside only for The Man With The Golden Gun (which Peter Murton designed) and handing the reins to Peter Lamont on For Your Eyes Only. Lamont continued for the remainder of Roger Moore's run and that of Timothy Dalton. He designed three of Pierce Brosnan's four films (the exception being Tomorrow Never Dies, which Allan Cameron handled), before signing off with Casino Royale. He was replaced by Dennis Gassner, who worked on Quantum Of Solace, Skyfalland Spectre. (Syd Cain did the honours on George Lazenby's sole outing as Bond, On Her Majesty's Secret Service.)
Mark Tildesley, whose credits include 28 Days Later, The Two Popes and Phantom Thread, was hired by Danny Boyle when he was due to direct what was then known as Bond 25. When Boyle exited the project, Tildesley expected to leave too, but was kept on by incoming director Cary Joji Fukunaga. "Visually we spoke the same language," says Fukunaga. "Some of the worlds he was presenting were inspiring story elements."
World class
In Norway, Tildesley built Madeleine Swann's home. In Jamaica, he oversaw the construction of Bond's beachside retreat. And in Matera, Italy, he crafted the exterior of Bond and Madeleine's hotel room as well as Vesper's family tomb. Even more impressive were the two blocks of Santiago de Cuba built on the Pinewood backlot.
"The set was amazing. Ana de Armas is from Cuba and she was impressed," says Fukunaga. "There were moments when you felt completely transported."
When it came to the villain's lair, dubbed Poison Island, with its brutalist architecture and vast volcano-like spaces, Tildesley sought inspiration from Adam's designs for You Only Live Twice. "We had been trying toreflect on all the Bond movies in some way, [and] so often we would stand in front of Ken Adam's drawings toanalyse what it is about them. What it is about Bond," he says. "There's a sense of glamour to Bond. But glamour is not necessarily chandeliers and silky dresses, it's exotic things."
In Focus: Special effects supervisor Chris Corbould
With 15 Bond films under his belt to date, Chris Corbould continues to define the franchise's breathtaking effects work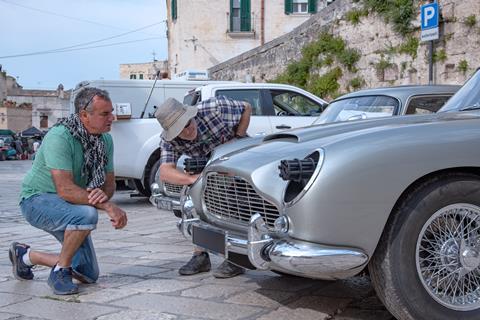 Oscar-winning special- and miniature-effects supervisor Chris Corbould has a long history with the Bond franchise, dating back to 1977's The Spy Who Loved Me, and numbering 15 films in total. "Chris and I started out together," remembers Barbara Broccoli. "I was 17 and he was 19. He's one of the greatest special-effects people in the world. He's a great guy, he has a great team. We have the very best craftsman and technicians on these films, and they are mostly British."
"Bond films are challenging," admits Corbould, whose team works closely with the art and stunt departments to create practical magic. "They're a massive machine, like a rollercoaster. Once you're on it, you're off…"
Across the Daniel Craig films, Corbould and his team have been responsible for such eye-popping effects as the sinking four-storey Venetian piazza at the end of Casino Royale, a massive rig made from 120 tonnes of steel and mounted on computerised hydraulics to allow it to sink, and a full-size tube train that crashed into the London catacombs which took five months to plan, build and film. For No Time To Die, Corbould created the interior of the trawler, another hydraulic rig, that could roll 360 degrees, fill with water and sink on cue, as well as being responsible for all the action vehicles, including the gadget-laden Aston Martin DB5.
"Chris is a genius. He is phenomenal," says Craig, who first worked with him on 2001's Lara Croft: Tomb Raider. "To be in his orbit when he gets on a Bond set, and the things he brings to the movie, that's why they're so unique. That's why they don't look like and feel like any other action movie out there. Because of Chris Corbould. That's not hyperbole. That's the truth."