Dir: Claude Chabrol.France. 2009. 110mins.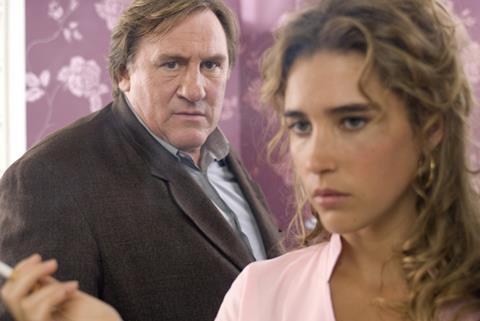 Nothing is as it seems in Claude Chabrol's 58th film Bellamy, a playful dramatic murder mystery offering Gerard Depardieu one of his more sympathetic roles as a celebrated Paris inspector embroiled in an investigation while on holiday in Nimes. Intriguing both as a portrait of a family at odds and as a thriller, the film is as leisurely as Chabrol can get, paced with a langor befitting its sunny Provence locations, and it will be as appealing to the older arthouse crowd who might watch Morse or Murder She Wrote as French cinema aficionados.
Depardieu gives his most pleasing performance in some years
Chabrol's regular distributors should score stronger numbers than his last few, less warm films - A Girl Cut In Two, L'Ivresse Du Pouvoir, La Demoiselle D'Honneur - and there's even some franchise mileage in Inspector Bellamy should Chabrol or Depardieu so wish.
Police chief Paul Bellamy and his wife Francoise (Bunel) are holidaying at her family's house in Nimes. While he restlessly longs to get back to his casework, she dreams of a cruise on the Nile but knows that he hates to travel. But Bellamy isn't quiet for long, as he answers the pleas of a mysterious stranger to visit him at his motel. Noel Gentil (Gamblin) says that he has caused a man's death but is not as guilty as he looks.
Gentil has recently had plastic surgery to disguise his appearance but was formerly Emile Leullet who had been cheating on his wife with a masseuse. He and his mistress, he says, had planned to kill a homeless man (also played by Gamblin), pass him off as Leullet and claim the insurance money. But, he pleads with Bellamy, the plan didn't come to fruition, yet the homeless man is still dead.
While keeping his investigations secret from the local police, Bellamy noses around Leullet's affairs to try to prove his story. Meanwhile his troubled younger half-brother Jacques (Cornillac) arrives for a visit, causing Bellamy untold anguish. Jacques has no job, is an alcoholic, gambler and thief and the opposite of Bellamy. But, as a WH Auden poem at the film's end reminds us, what appears one way can often be something entirely different.
As the two stories unfold side by side, Chabrol finds time for plenty of humour, not a little absurdity (a trial lawyer breaking into a Georges Brassens song is particularly wry) and doffs of the cap to Night Of The Hunter and Agatha Christie. He even seamlessly introduces a cheerful gay couple into the fabric of the narrative, whose house is garishly decorated with phallic symbols.
Depardieu gives his most pleasing performance in some years and the two veterans work well together for the first time. Chabrol, who made first film Le Beau Serge 50 years ago, is one of that rare breed of film-makers (Woody Allen and Clint Eastwood included) whose vast output has given them an elegance in their mise-en-scene which makes their films watchable even if they are prone to longueur.
Production companies
Aliceleo Cinema
France 2 Cinema
DD Productions
International sales
TF1 International
(33) 1 41 41 21 68
Producer
Patrick Godeau
Screenplay
Odile Barski
Claude Chabrol
Cinematography
Eduardo Serra
Production design
Francoise Benoit-Fresco
Editor
Monique Fardoulis
Music
Matthieu Chabrol
Main cast
Gerard Depardieu
Clovis Cornillac
Jacques Gamblin
Marie Bunel