With its first dedicated studio complex about to open, Jordan's attractiveness to international productions is about to get a big boost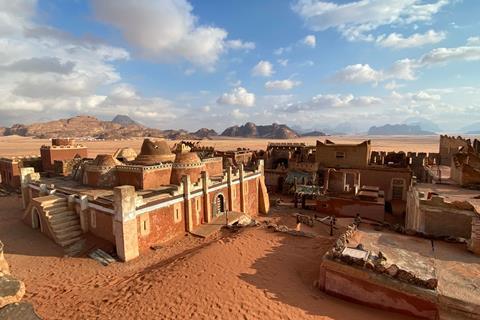 With a new motto — "Jordan is not just a desert" — the Royal Film Commission (RFC) in Jordan is excited to finally announce the opening of its first dedicated studio complex just outside Amman. "This is the big news we're unveiling at AFM," says Mohannad Al-Bakri, managing director of the Royal Film Commission (RFC) — Jordan, who is leading his country's plans to grow and develop its film industry, both within and beyond its borders and region. "The studios are 15 minutes away from the centre of the capital, on a site we acquired from the government."
Jordan Studios features two purpose-­built soundstages totalling 3,000 square metres, along with production offices, wardrobe and equipment storage, green rooms and more. The RFC has also built a 68,000 square metre backlot just 20 minutes away from Amman. Both will be open for business by the end of the year.
The completion of the studios and backlot marks the next stage in the RFC's ambitious filmmaking plans. These include training programmes and a cash rebate system for Jordanian and Arab filmmakers as well as international productions that have flocked to the region since 2003, when Jordan first laid out plans to build on its film presence — Star Wars: The Rise Of Skywalker, Aladdin, The Martian and Dune among them.
While the world paused for Covid, Jordan remained open to film­makers at home and abroad with visiting productions including John Wick: Chapter 4 and Moon Knight (US), The Negotiation and Wonderland (South Korea), Bachmann & Frisch (Germany) and Indian feature film The Goat Days as well as Farha, which is Jordan's entry to the 2023 Oscars.
To further cement the country's filmmaking output, the RFC is considering additional percentage to its cash rebate — the current ranges from 10% of Jordan spend to 25% for international productions, capped to $2m. "However, we realise that sometimes there are productions that bring bigger impact, not only financially, but to the benefit of the country," says Al-Bakri. "We deal with these on a project-by-project basis to give a higher rebate and cap."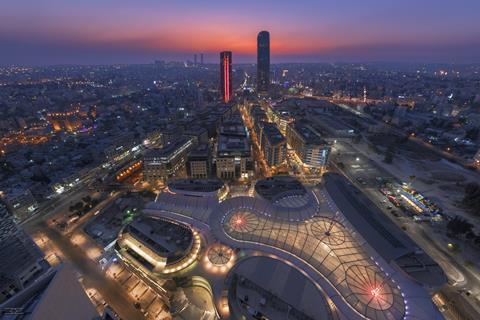 Dedicated funds
To encourage local and regional productions, the RFC initiated a specific scheme for them. For local productions, Jordan offers a rebate for a minimum local spend of $500,000. Arab productions can be eligible with a $700,000 spend.
"The kingdom is not only a filming location, but a country capable of embracing different stories from all over the world," says Al-Bakri. "That's why we decided to offer a different rebate for Jordanians and Arabs, and, through our Jordan Film Fund, we have a fund dedicated for Jordanians." Jordan also has a co-production agreement with Canada and Belgium, while discussions are underway with Turkey, France and New Zealand.
But the incentives on offer are more than just cashback. "We give exemption from VAT, which is 16%, and from withholding taxes for foreign crew, that's 10%. So that's 26% of taxes being exempt before you start," says Al-Bakri. "It's not a tax rebate, it's tax exemption. We exempt the custom duty on any goods coming into the country for filming."
Costs, too, are cheaper than else- where in the region. "Neighbouring Gulf countries might be able to give higher rebates, but their expenses are much higher."
Jordanian cast and crew also make up an increasing percentage of those working on foreign productions: up to 80%. The plan is to increase that further with the RFC providing training for beginners and experienced professionals alike, at eight centres around Jordan. "Rather than bringing crew from Amman to Wadi Rum and housing them in hotels, there is crew already there, many of whom have worked on international productions for years," says Al-Bakri.
Not that Jordan is particularly large. Travel time from north to south is five hours. Bordered by Saudi Arabia, Iraq and Syria, among others, it can double for anywhere in the Middle East — A Private War doubled seven countries in Jordan — making it a very practical location, with attractions including 16 miles of coastline, the Dead Sea, subtropical Jordan Valley, verdant forests, water features, desert and the dramatic Wadi Rum valley in the country's south.
"In addition, we have Amman and the cities around it," says Al-Bakri. "We are a filming friendly country. Most public and private properties, including factories, industrial estates and residential complexes, welcome filming. Globally the most difficult places are military areas, but here they can be open for filming, along with airports. We have such amazing diversity in a small country. We have much more to offer than the desert."