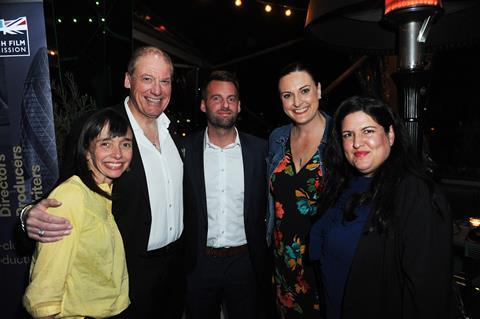 The British Film Commission launched the 2018-19 edition of UK in Focus magazine in partnership with MBI, publisher of Screen International and Broadcast, at the organisation's LA reception last week (Nov 15).
The reception was attended by over 150 film and TV industry clients including Universal Pictures, Netflix and Lionsgate, as well as representatives from the UK's screen agency partners Creative England, Film London, Northern Ireland Screen, Screen Scotland and the Welsh Government.
UK in Focus showcases the work of the UK film and TV industry, highlighting the extensive range of opportunities that the UK offers from locations and VFX facilities, to performers and crew. The magazine spotlights notable UK-made projects soon to be released as well as commenting on the current production landscape through interviews with industry experts. The latest edition includes a focus on UK studio expansions, interviews with established and up-and-coming above and below-the-line talent and features a foreword from James Bond producers Barbara Broccoli and Michael G. Wilson.
The magazine also features an exclusive retrospective of HBO's Game Of Thrones from the cast and crew who made it happen, and a focus on the bespoke production support provided by the British Film Commission.
Blanca Lista, VP of feature film production at The Jim Henson Company, with whom the British Film Commission worked to secure the production of The Dark Crystal: Age Of Resistance (Netflix/The Jim Henson Company) for the UK, said: "Would it be possible to shoot in the UK without the BFC? Sure. But having it there gives foreign productions and foreign producers great peace of mind. It's like a trusted friend you can always rely on."
Adrian Wootton, chief executive of the British Film Commission, said: "Now in its third year, UK in Focus just gets stronger and stronger thanks to the increasing number of exciting new and returning productions that choose to base themselves in the UK, working with our world-class talent, outstanding facilities and beautiful locations. It's a pleasure to be partnering with MBI once again, whose editorial expertise has resulted in a really compelling publication and has enabled the magazine to be distributed all over the world, to those who will truly value the information."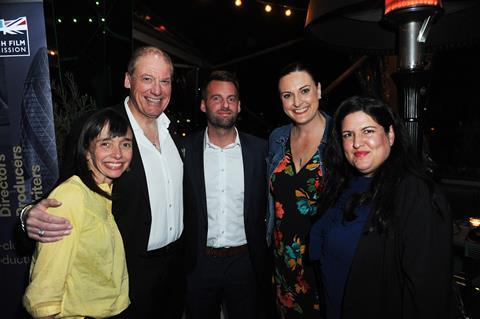 Following the success of the 2017 edition, Screen International and sister publication Broadcast will distribute UK in Focus throughout the year at an increased number of international markets, festivals and events.