A year in the making, the BFI's Independent Film Commission finally delivered its report into the UK indie sector. But can its recommendations be realised and deliver measurable change?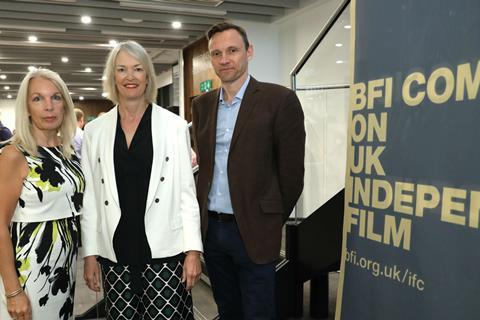 Last July, as the British Film Institute (BFI) started to implement its latest five-year plan, BFI2022, to shape public film policy, it launched a commission to undertake what it called "a deeper investigation into the health of UK independent feature films" so it can "contribute towards improving conditions for its long-term future".
This was not exactly an original endeavour. The state of independent film production has been pored over well-nigh constantly for the last 20 years. What was clear when the Independent Film Commission (IFC) — chaired by Lionsgate UK and Europe CEO Zygi Kamasa — finally published its report in mid-July is both how little had changed, and how much.
The problems facing independent UK producers are similar to what they have always been. These producers are struggling to hold on to rights and build businesses. However, as the report highlights, traditional business models are collapsing as the industry struggles to cope with "an outmoded chronology of releasing". This is, as BFI chief executive Amanda Nevill says, "a transformational moment".
The report offers various "pragmatic" measures to bring extra funding into independent UK filmmaking, among them a new $6.5m (£5m) commercial development fund, and also an EIS fund, which would pull private investment toward independent film businesses.
The EIS fund has been compared to a "larger version" of the BFI Vision Awards that provide funding for emerging filmmakers to strengthen their development slates and scale up. The BFI will put out a tender for someone to run the fund. Money will be raised and then the call will go out for production companies to apply, saying how they will use the cash to develop their businesses.
Meanwhile, the development fund is looking for support from SVoD platforms, pay-TV and telecoms companies. It will operate independently of the BFI but with BFI endorsement during the fundraising stage, and will work on a purely commercial basis. BBC Films and Film4 are not being targeted as investors for this fund as it is intended to be a commercially focused fund that is in addition to existing funds. Rights would reside with the producer.
"As a producer, one is always in favour of new funds," says Chris Curling of Zephyr Films, who recently produced Isabel Coixet's UK-Spain-Germany collaboration The Bookshop. "The idea of this EIS fund is a very good one. If there are investors out there encouraged by the BFI into being part of it, that is excellent news."
Digging into the detail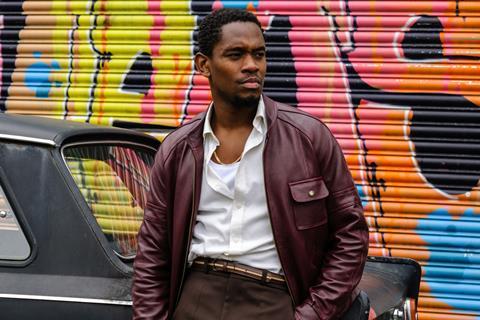 Some question a lack of detail in the report and the absence of a timetable for its recommendations to be implemented. "It's a very thin report," suggests one senior UK producer, speaking on the condition of anonymity. "You could say these are things the BFI should be doing in its normal course of business. It would be fantastic if there was a big development fund… but the proposal they've come up with is vague in the extreme."
Andy Paterson, co-producer and co-writer of various European co-productions including Danis Tanovic's Tigers and Jonathan Teplitzky's The Railway Man, had hoped for more substance in the proposals for an enhanced tax credit for independent producers. His point is that "you have to ensure some of the revenues go back to the producer".
If this does not happen, producers will continue to sell their IP to get their films made and the dream of a sustainable independent production business will remain as far beyond reach as ever.
Last year's influential Olsberg SPI/Pact report The State Of The UK Independent Film Sector estimated a decline in international market value for UK independent films of about 50% from 2007 to 2015. In response, PACT called for the UK's Film Tax Relief to be increased from 25% to 40% for independent UK films with budgets between $2.6m (£2m) and $13m (£10m). This new BFI IFC report agreed on the "need for additional help to create UK independent films of scale, particularly those with joined-up distribution strategies", but did not mention a 40% figure.
One of the report's main proposals is for "projects to engage and grow younger audiences". Those aged 15-24 make up the largest proportion of the cinema­going audience, but have the lowest engagement with UK independent film.
The commission has therefore encouraged the BFI Film Fund to "explore potential interventions to stimulate more genre filmmaking in the UK". This is drawing a sceptical response in some quarters. There is the familiar suggestion the BFI does not "understand" comedy or horror and its fund heads, who are not on fixed-term contracts, have been too long in their jobs and are out of touch with younger audiences.
Such criticism has always come with the territory. Public funders reject many more projects than they fund and those they turn away can become embittered. As BFI Film Fund director Ben Roberts points out, "There already is public funding available for genre filmmaking," and in recent years the BFI has backed Sean Foley's comedy Mindhorn, Colm McCarthy's zombie sci-fi The Girl With All The Gifts, Matthew Holness's offbeat horror Possum and Idris Elba's revenge thriller Yardie. The intention now, Roberts says, is to find ways to "support real quality genre filmmaking, which then can work through our various recommendations and systems".
Within a fortnight of the report's launch, the BFI had already announced a promotional initiative called Massive, on which it is partnering with BBC Radio 1 and Radio 1Xtra, to be delivered by crowdsourced cinema platform Ourscreen. It aims to "connect younger audiences to British film" via a series of preview screenings featuring music and Q&As. Elba's Yardie is the first film to be showcased.
Commission member Efe Cakarel, CEO of curated arthouse SVoD streaming platform MUBI, is upbeat about what the group has achieved. "I have been told why I was invited, along with Amazon. It was because we represent part of the consumer experience that was growing the fastest," says Cakarel. He says MUBI will be ready to contribute voluntarily to the new development fund. Amazon's worldwide head of film licensing Chris Bird sat on the commission and expressed a willingness to invest.
"We, as the platforms who are collectively creating enormous amounts of value, should be helping," says Cakarel. He promises the contributions to the development fund will be "something reasonable but meaningful".
The commission's report said it is looking for ways to work more closely with the FAANG companies (Facebook, Apple, Amazon, Net­flix and Google) but it is not yet clear whether all these companies will be as enthusiastic about backing the development fund as MUBI and Amazon.
Separately, under the EU's Audiovisual Media Services Directive, mandatory financial levies could be imposed on these companies by member countries to stimulate their investment in local film industries. But it is understood the UK is committed to what the report describes as a "light touch" regulatory environment. The idea behind the proposed development fund appears to be to persuade the SVoD platforms to contribute rather than compel them to do so.
"I hope we would seek to get the maximum investment we can from companies like Netflix and Amazon, rather than give them an easy way out," says Zephyr's Curling.
Multi-platform viewing
A nagging fear is UK independent films will sink without a trace if they bypass cinemas altogether and are shown straightaway on the platforms.
Asked if UK films should be seen in cinemas as a matter of principle, the BFI's Nevill responded equivocally: "As the BFI, we want the person who is making that moving image to be able to present it on the platform they choose it to go to."
Others remain passionate about ensuring UK independent films are seen in cinemas. MUBI is offering 12 free cinema tickets a year for its subscribers to see UK independent films through its new MUBI Go scheme. "What we see is that our audience who engage with us in their home on their devices also love the cinema experience," explains Cakarel. "We really believe in the cinematic experience."
As for the mooted new EIS fund, this could be hugely beneficial to UK independent production. "If you look at any other actor or industry, there's always a need for what is called 'patient capital' — capital invested in companies to help them grow and make the most of their potential. This is quite lacking in the film world," points out Stephen Bristow, the veteran film industry strategist and partner in the Film & Television Unit at media accountants Saffery Champness.
The consensus is that the report is full of promising ideas and recommendations. In relation to Brexit, the decision again to investigate the upside of the UK rejoining Eurimages has been broadly welcomed, as has the emphasis on export and co-production.
Trade bodies have lined up to engage with the BFI to implement the report's proposals. However, as one observer puts it, "the devil is all in the detail". The commission may have identified the problems facing the UK's independent sector accurately enough, but it is far too early to tell whether it has come close to solving them.