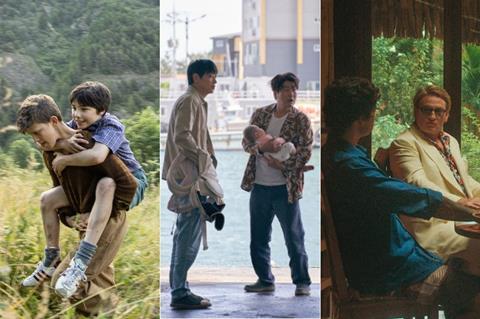 Screen staff preview each of the titles in the Cannes Competition and Out Of Competition sections, which this year includes films from David Cronenberg, Hirokazu Kore-eda, Ruben Östlund, Kelly Reichardt, Park Chan-Wook and Claire Denis.

Armageddon Time (US)
Dir. James Gray
Gray is no stranger to Cannes, having brought The Yards, We Own The Night, Two Lovers and The Immigrant to the Croisette. He now returns to a country where his films have been well received, despite comments back in 2018 that Cannes critics were "stuck in 1968" and good reviews were contingent on films being shot with handheld cameras. Gray's latest film is based on his upbringing in Queens, New York, during the 1980s of Ronald Reagan. Anne Hathaway, Jeremy Strong and Anthony Hopkins are among the ensemble cast. Focus Features and RT Features produce.
Contact: Flavien Eripret, Wild Bunch International
Boy From Heaven (Swe-Fr-Fin-Den)
Dir. Tarik Saleh
Swedish director Saleh makes his Cannes debut with this political thriller set at a prestigious religious university in Cairo. When the school's grand imam dies suddenly, a fisherman's son (Tawfeek Barhom) becomes a pawn in the political power struggle to replace the imam. Fares Fares, who also starred in the director's 2017 Sundance award winner The Nile Hilton Incident, stars as a secret police officer. Kristina Aberg, Saleh's longtime partner and joint-owner of Atmo with Saleh and Fredrik Zander, produces. Saleh recently made his English-language debut with Paramount action thriller The Contractor starring Chris Pine.
Contact: Memento International
Broker (S Kor)
Dir. Hirokazu Kore-eda
Japan's Kore-eda, who won the Palme d'Or with Shoplifters in 2018, returns to Competition with this self-penned Korean-language drama produced by Seoul-based Zip Cinema and backed and distributed by leading Korean studio CJ Entertainment. Song Kang-ho, Gang Dong-won, Lee Ji-eun, Doona Bae and Lee Joo-young star in this film about two men who have taken a child from a 'baby box', where parents leave infants they cannot raise, as well as a regretful mother and two police detectives.
Contact: CJ Entertainment
Brother And Sister (Fr)
Dir. Arnaud Desplechin
Desplechin's six previous films in Cannes' Competition — from The Sentinel (1992) to Oh Mercy! (2019) — failed to net any of the official prizes, and the filmmaker has also played in Un Certain Regard (with Playing 'In The Company Of Men', 2003), Directors' Fortnight (My Golden Days, 2015) and last year's Cannes Premiere section (Deception). His new drama stars Marion Cotillard and Melvil Poupaud as estranged siblings brought together by the death of their parents, and is produced by Why Not Productions and co-produced by Arte France Cinéma.
Contact: Flavien Eripret, Wild Bunch International
Close (Bel-Neth-Fr)
Dir. Lukas Dhont
Dhont returns to Cannes, this time in Competition, four years after his debut feature Girl screened in Un Certain Regard, where it won several awards including the Camera d'Or and the Queer Palm. Close is a coming-of-age drama about friendship and responsibility between two 13-year-old boys: things change for Leo and Remi when their intense relationship is suddenly disrupted. Produced by Belgium's Menuet in co-production with France's Diaphana Films, Netherlands' Topkapi Films and Belgium's Versus Production, Close will be distributed in the Benelux by Lumiere and in France by Diaphana Distribution.
Contact: The Match Factory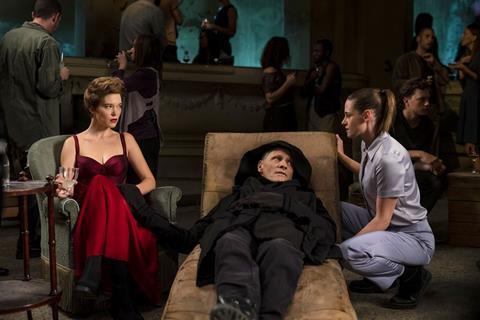 Crimes Of The Future (Can-Greece)
Dir. David Cronenberg
Eight years after Maps To The Stars played at Cannes, Cronenberg returns with an original work named after — but distinct from — his 1970 body-horror feature. The Canada-­Greece co-production from Serendipity Point Films and Argonauts Productions reunites Cronenberg and Viggo Mortensen and also stars Kristen Stewart and Léa Seydoux. The story takes place in the near future where some humans accept accelerated evolution while others try to police it. Neon holds US rights, mk2/Mile End will release in Canada, and Metropolitan in France. Cronenberg's prior Cannes selections include Cosmopolis, A History Of Violence, Spider and Crash.
Contact: Rocket Science
Decision To Leave (S Kor)
Dir. Park Chan-wook
Winner of the Cannes 2004 jury grand prize with Oldboy and 2009 jury prize with Thirst, South Korea's Park returns to the festival for the first time since 2016 Competition entry The Handmaiden. His Korean- and Chinese-language film stars Park Hae-il (The Host) and Tang Wei (Lust, Caution) in the story of a detective who suspects — and is attracted to — a mysterious woman while investigating her husband's death. Seoul-based Moho Film produces with CJ Entertainment backing and distributing locally. Mubi has multiple rights including North America, UK and India.
Contact: CJ Entertainment
The Eight Mountains (It-Bel-Fr-UK)
Dirs. Charlotte Vandermeersch, Felix van Groeningen
As an actress, Vandermeersch appeared in van Groeningen's early features With Friends Like These (2007) and The Misfortunates (2009), collaborated on the screenplay for his Oscar-nominated breakthrough The Broken Circle Breakdown (2012), and was also in Belgica (2016). Now as co-directors, the pair present their adaptation of Paolo Cognetti's coming-of-age novel — telling the story of male friendship set in the mountains of Aosta Valley in north­west Italy. Luca Marinelli, Alessandro Borghi and Filippo Timi lead the cast. Van Groeningen returns to Europe after 2018's US indie drama Beautiful Boy.
Contact: Vision Distribution
EO (Pol)
Dir. Jerzy Skolimowski
Writer, director and actor Skolimowski, who was awarded the Golden Lion for lifetime achievement at Venice in 2016, returns to Cannes with his sixth film in Competition. Co-written with Ewa Piaskowska, EO (aka Hi-Han) is a contemporary take on Robert Bresson's 1966 cult classic Au Hasard Balthazar. Updated for modern social and cultural changes, the titular donkey begins life in a Polish circus only to end up in an Italian slaughterhouse. The film's cinematographer is Michal Dymek, whose credits include Sweat and My Friend The Polish Girl.
Contact: HanWay Films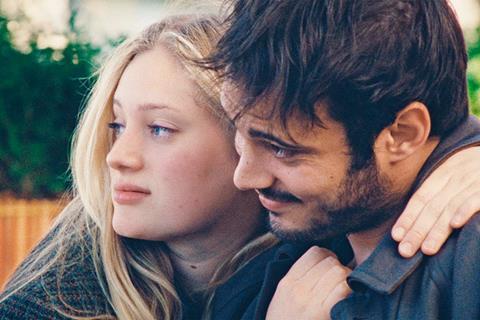 Forever Young (Fr)
Dir. Valeria Bruni Tedeschi
Actress/filmmaker Bruni Tedeschi, who won an Un Certain Regard special jury prize in 2007 with Actresses, and played in Competition in 2013 with A Castle In Italy, returns to the Croisette after premiering 2018's The Summer House in Venice. Forever Young follows a group of budding actors attending Patrice Chéreau's Paris theatre school Les Amandiers in the late 1980s, brimming with life but also about to experience their first tragedy. Nadia Tereszkiewicz, Louis Garrel, Vassili Schneider and Suzanne Lindon star. Ad Vitam Production, Agat Films and Bibi Film produce.
Contact: Charades
Holy Spider (Den-Ger-Swe-Fr)
Dir. Ali Abbasi
Iran-born, Denmark-based Abbasi, whose genre-bending troll story Border won Un Certain Regard in 2018, returns to Cannes with a much darker drama. Inspired by a true story, it follows a female journalist trying to track down a serial killer in the Iranian holy city of Mashhad, who kills sex workers in an obsession to "cleanse the streets of sinners". Jacob Jarek (Denmark's Profile Pictures) and Sol Bondy (Germany's One Two Films) lead produce. Abassi co-wrote the script with Afshin Kamran Bahrami. The director reunites with his Shelley and Border cinematographer Nadim Carlsen.
Contact: Flavien Eripret, Wild Bunch International
Leila's Brothers (Iran)
Dir. Saeed Roustaee
Iran's Roustaee makes his Cannes debut having made his mark in Venice's Horizons sidebar with Just 6.5 in 2019 and winning multiple prizes back home for his 2016 debut feature Life And A Day. Taraneh Alidoosti (Asghar Farhadi's The Salesman) plays a woman who has spent her life caring for her impoverished parents and brothers. When she discovers her father is in secret possession of a valuable heirloom, the sale of which could change their fortunes, the family's fragile bonds start to implode. The cast also includes Navid Mohammadzadeh, who won the Venice Horizons best actor award for No Date, No Signature in 2017.
Contact: Elle Driver
Mother And Son (Fr)
Dir. Léonor Serraille
Serraille won Cannes' Camera d'Or with her debut feature Montparnasse Bienvenue (aka Jeune Femme), an Un Certain Regard entry in 2017. Her follow-up Mother And Son (aka Un Petit Frère) is a time-spanning drama beginning in the late-1980s with a woman from Africa settling with her two young sons in the Paris banlieue. Annabelle Lengronne, Stéphane Bak, Ahmed Sylla and Kenzo Sambin lead the cast. Sandra da Fonseca produces for Blue Monday Productions, France 3 Cinéma co-produces, and Diaphana Distribution releases in France.
Contact: mk2 Films
Nostalgia (It-Fr)
Dir. Mario Martone
Neapolitan film and theatre director Martone is traditionally more of a Venice fixture than a Cannes habitué. He was last in Competition on the Croisette back in 1995 with L'amore Molesto — which, like Nostalgia, is an adaptation of a novel about the darker side of the director's hometown. Based on the book of the same name by Ermanno Rea, Nostalgia stars Pierfrancesco Favino (The Traitor) as a man who returns to Naples after four decades abroad and comes face to face with a past that was never buried.
Contact: True Colours
Pacifiction (Fr-Sp-Ger-Port)
Dir. Albert Serra
Spain's Serra first appeared on the Croisette with his 2006 Directors' Fortnight entry Quixotic/Honor De Cavalleria, and picked up the Un Certain Regard special jury prize in 2019 with Freedom. Serra's new drama (aka Tourment Sur Les Iles), co-scripted with Baptiste Pinteaux, tells the story of a high commissioner (Benoit Magimel) on the French Polynesian island of Tahiti, navigating local concern about French nuclear testing. The cast also includes Sergi Lopez in this co-production that includes France's Ideale Audience Group and Spain's Andergraun Films.
Contact: Films Boutique
RMN (Rom-Fr-Bel)
Dir. Cristian Mungiu
Longstanding Cannes favourite Mungiu returns with his fourth film in Competition. The filmmaker won the Palme d'Or with 4 Months, 3 Weeks And 2 Days in 2007, and his history on the Croisette dates back to his debut Occident, which screened in Directors' Fortnight in 2002. Since then, Mungiu has served as a member of the jury (2013) and won the Cannes director prize for Graduation in 2016. RMN is a contemporary-set film detailing multiple ethnic groups. Mungiu produces for Mobra Films in co-production with Wild Bunch International, Why Not, France 3 Cinéma and the Dardenne brothers' Les Films du Fleuve.
Contact: Flavien Eripret, Wild Bunch International
Showing Up (US)
Dir. Kelly Reichardt
Reichardt makes her Competition debut having played in Un Certain Regard in 2008 with Wendy And Lucy before returning in 2019 to serve on Alejandro Gonzalez Inarritu's jury. Michelle Williams stars as a New York artist preparing for a show who must balance professional demands with the dramas of her personal circle. A24 produces alongside Neil Kopp, Anish Savjani and Vincent Savino's Film­science, and also holds worldwide sales rights.
Contact: A24
Stars At Noon (Fr)
Dir. Claire Denis
France's Denis, who won the director Silver Bear in Berlin this year with Fire (aka Both Sides Of The Blade), presents her second film of 2022: an adaptation of Denis Johnson's 1986 novel. Set during Nicaragua's Sandinista revolution of 1984, Joe Alwyn and Margaret Qualley star as a British businessman and US journalist who fall in love while escaping the country. Curiosa Films' Olivier Delbosc produces in co-­production with Olivier Père and Rémi Burah for Arte France Cinéma. A24 has US rights.
Contact: Flavien Eripret, Wild Bunch International
Tchaikovsky's Wife (Rus-Fr-Switz)
Dir. Kirill Serebrennikov
Serebrennikov, who was not able to attend the Cannes world premieres of his films Petrov's Flu (2021) and Leto (2018) owing to a travel ban, competes this year with a biographical drama of Pyotr Tchaikovsky and his wife Antonina Miliukova. Set in 19th-century Russia, the film focuses on their explosive relationship. Tchaikovsky, who many biographers believe was gay, is said to have blamed his wife for misfortunes and breakdowns, while Miliukova's devotion turned to madness. Russia's Hype Film produces in co‑production with France's Logical Pictures and Charades Productions, and Switzerland's Bord Cadre Films.
Contact: Charades
Tori And Lokita (Bel-Fr)
Dirs. Jean-Pierre Dardenne, Luc Dardenne
Few filmmakers can match the veteran Belgian brothers' illustrious Cannes history, with eight previous Competition entries, two Palme d'Or (Rosetta, 1999 and The Child, 2005), a grand prize and wins for director and screenplay. The pair's latest drama is the Belgium-set story of a young boy and an adolescent girl who have emigrated from Africa, and is produced by the Dardennes' own Les Films du Fleuve, in co-production with Denis Freyd for France's Archipel 35 and Bart Van Langendonck for Belgium's Savage Film.
Contact: Flavien Eripret, Wild Bunch International
Triangle Of Sadness (Swe-Ger-Fr-UK)
Dir. Ruben Ostlund
Following his Palme d'Or win for The Square in 2017, the Swedish director returns to Cannes' Competition with his English-language debut. The dark comedy follows a model couple on a yacht with the super-rich; the group dynamics shift when they are marooned on a deserted island. The cast includes Woody Harrelson, Harris Dickinson and Charlbi Dean. Ostlund's longtime producer Erik Hemmendorf of their joint company Plattform leads the production team and Philippe Bober's Coproduction Office continues its relationship with Ostlund; SF Studios has Nordic rights, Bac has taken France and Alamode has Germany.
Contact: Coproduction Office
Out of Competition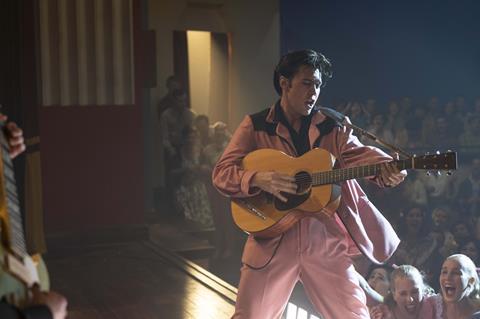 Elvis (US-Australia)
Dir. Baz Luhrmann
Luhrmann opened Cannes with The Great Gatsby in 2013 and Moulin Rouge! in 2001 and brought Strictly Ballroom to the Croisette in 1992. Now the Australian filmmaker returns with Elvis, the anticipated drama about Elvis Presley's rise to become the King of Rock 'n Roll and his complicated relationship with manager Colonel Tom Parker. Austin Butler gets the big break as the hip-shaking crooner whose music changed the world, while Tom Hanks plays Parker. Warner Bros holds worldwide rights.
Contact: Warner Bros
Final Cut (Fr)
Dir. Michel Hazanavicius
Hazanavicius has been a Cannes fixture since his silent comedy The Artist was a sensation in the 2011 Competition; he later returned to Competition with The Search (2014) and Redoubtable (2017). Originally scheduled for Sundance, this Cannes opening film (aka Coupez!) is a remake of hit Japanese comedy chiller One Cut Of The Dead, about a horror film shoot that goes wrong when zombies invade for real. It stars Romain Duris, Hazanavicius regular (and wife) Bérénice Béjo and Grégory Gadebois, with the director among the producers for La Classe Américaine and Getaway Films.
Contact: Flavien Eripret, Wild Bunch
The Innocent (Fr)
Dir. Louis Garrel
The fourth feature helmed by actor/director Garrel following Two Friends (which premiered in Critics' Week, 2015), A Faithful Man (2018) and The Crusade (a Cannes Cinema For The Climate selection last year), The Innocent follows a man who is concerned that his mother is going to marry a man in prison, and decides to do whatever it takes to protect her. Garrel stars alongside Anouk Grinberg and Roschdy Zem, and the film is produced by Les Films des Tournelles. Ad Vitam has French rights.
Contact: Flavien Eripret, Wild Bunch International
Masquerade (Fr)
Dir. Nicolas Bedos
After closing Cannes 2021 with OSS 117: From Africa With Love, writer/director Bedos promises something glossy with a Riviera-set story about a dancer, an ex-movie star and a woman with a taste for scams. The blue-chip cast includes Pierre Niney, Isabelle Adjani, Marine Vacth and Laura Morante. Francois Kraus and Denis Pineau-Valencienne produce for Les Films du Kiosque. Bedos previously made Mr & Mrs Adelman, in which he starred, and high-concept comedy romance La Belle Époque, which played out of Competition at Cannes in 2019
Contact: Avery Grant, Pathé International; Orange Studio
November (Fr)
Dir. Cédric Jimenez
Last year crime specialist Jimenez (Paris Under Watch, The Connection) brought his Netflix release Bac Nord (aka The Stronghold) to Cannes, in an out of Competition slot. He returns with a drama about an anti-terrorist unit tasked with investigating the November 2015 Paris attacks. Jean Dujardin, Anais Demoustier, Sandrine Kiberlain and Jérémie Renier star alongside Lyna Khoudri, also in Rachid Bouchareb's Our Brothers (Cannes Premiere). The producers are Mathias Rubin for Récifilms and Hugo Sélignac for Chi-Fou-Mi Productions, with a script by Olivier Demangel (Mati Diop's Atlantics).
Contact: Chloe Marquet, Studiocanal
Three Thousand Years Of Longing (Australia-US)
Dir. George Miller
Seven years after Mad Max: Fury Road played out of Competition, Miller is back in the same Cannes slot with this self-penned tale of a lonely female scholar on a trip to Istanbul, who is offered three wishes by a djinn in exchange for the latter's freedom. Tilda Swinton and Idris Elba star in this fantasy romance-drama, budgeted around $60m, and produced by Miller and Doug Mitchell for Sydney-­based Kennedy Miller Mitchell. MGM has US rights, and distributes via United Artists Releasing. Co-producer Victor Hadida's Metropolitan Film­Export distributes in France.
Contact: FilmNation Entertainment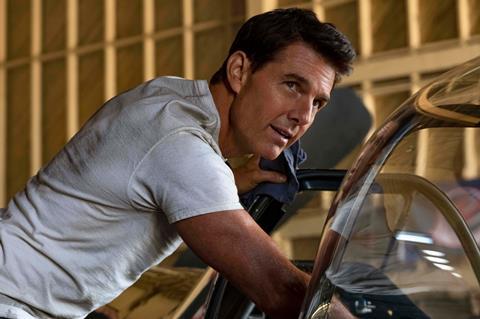 Top Gun: Maverick (US)
Dir. Joseph Kosinski
Cannes has held a slot for Maverick for more than two years and finally gets its wish after Covid-19 disruption. Tom Cruise, who starred for Kosinski in 2013 sci-fi Oblivion, will bring his restorative Hollywood grin to the Croisette as he presents Para­mount's high-octane sequel to the 1986 action thriller about cocky US Navy test pilots. Cruise, who stars alongside Miles Teller, Jennifer Connelly, Ed Harris, Jon Hamm and Val Kilmer, will receive an 'exceptional tribute' prior to the screening. Cannes, however, will not host the actual world premiere: that honour goes to San Diego, where the original film was set. Paramount holds worldwide rights and has set a Memorial Day weekend May 27 North American release.
Contact: Paramount
Profiles by Nikki Baughan, Charles Gant, Melanie Goodfellow, Tara Judah, Melissa Kasule, Jeremy Kay, Geoffrey Macnab, Lee Marshall, Wendy Mitchell, Jean Noh, Jonathan Romney, Michael Rosser, Mona Tabbara, Silvia Wong.