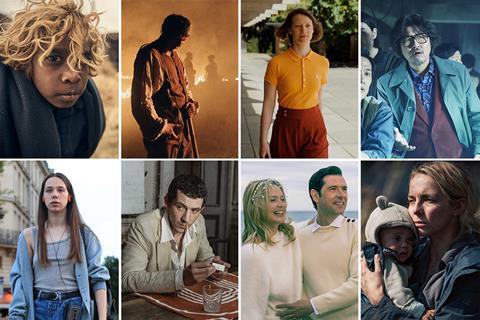 Speculation is mounting about which titles could make the line-up for the 76th edition of the Cannes Film Festival, which runs May 16-27 this year.
The submission process for Official Selection officially closes on March 21, ahead of the traditional Paris press conference in mid-April (the date is currently to be confirmed).
As filmmakers, producers and sales agents scramble to submit final titles, Screen's team assesses which films from around the world are lining up for a potential slot in either Official Selection or one of the parallel sections.
France
Cannes is first and foremost a French film festival and this year, as every year, Thierry Fremaux has a bevy of new titles from rising and established French auteurs from which to choose.
There are buzzy features from the likes of Catherine Breillat, Vanessa Filho, Catherine Corsini, Valérie Donzelli and Maïwenn. Breillat's Last Summer about a lawyer's relationship with her 17-year-old stepson could mark the director's return to the fest after premiering The Last Mistress and Sex Is Comedy there.
In other inappropriate relationship stories, Filho's sophomore film Consent, the big-screen adaptation of Vanessa Springora's best-selling book The Consentment: A Memoir, details how a young teenage girl fell for and was sexually abused by a writer three times her age. The film stars Jean-Paul Rouve, Laetitia Casta and Kim Higelin and marks Filho's second feature after drama Angel Face, which starred Marion Cotillard and premiered in Cannes' Un Certain Regard in 2018.
Corsini's Le Retour stars Aissatou Diallo Sagna as a 40-something woman working for a wealthy Parisian family who invites her to join them on a summertime trip to Corsica along with her own daughters. Corsini has been a Cannes regular in recent years with Competition titles The Divide in 2021 and Replay in 2001 in addition to Trois Mondes in Un Certain Regard in 2012. The film also stars Denis Polyades and Virginie Ledoyen.
In Donzelli's Just The Two Of Us, festival favourites Virginie Efira and Melvil Poupaud come together for a toxic relationship drama co-written by Happening director Audrey Diwan and produced by Happening producers Rectangle Productions. Donzelli premiered Declaration Of War in Critics Week and Marguerite & Julien in Competition, so a Cannes return could be imminent, particularly with a timely tale that sees Efira playing a woman who finds herself caught in the grip of a possessive and dangerous man, played by Poupaud.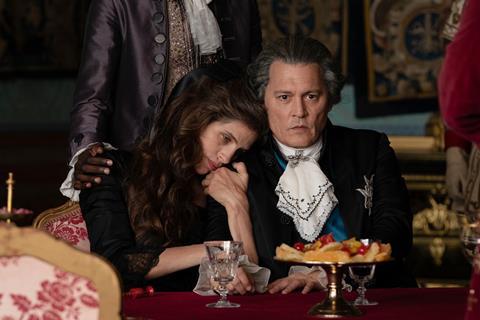 Maïwenn's Jeanne du Barry is one of the most buzzed-about titles from France this year, partly because it stars Johnny Depp in his first on-screen role since his very public and controversial court battle.
The divisive Depp aside, Maïwenn is one of France's most prized filmmakers and is back with her sixth feature following Cannes-winning Polisse and César-nominated DNA among others. The film also stars a who's who of local talent (Benjamin Lavernhe, Melvil Poupaud, Noémie Lvovsky, Pascal Greggory, India Hair and Pierre Richard) is a period drama inspired by the life of King Louis XV's titular royal mistress.
Arnaud Des Pallières' Party Of Fools is also a period drama driven by a star-powered cast of some of France's most famous actresses including Mélanie Thierry, Marina Fois, Carole Bouquet and Yolande Moreau. The ambitious title from Coda producer Philippe Rousselet and Jonathan Blumenthal is a portrait of women who dare to defy the destinies mapped out for them at the time.
The on-screen French history lessons could continue with Martin Provost's Bonnard, Pierre & Marthe. Bonnard, known as "the painter of happiness", is considered one of the greatest French artists of the 20th century. The film focuses on his relationship with Marthe de Méligny, who became his muse and featured in more than a third of his work. Vincent Macaigne and Cécile de France star as the titular pair of French painters.
Of the veteran auteurs with new films that Fremaux will be keen to include is André Techiné, who is ready with his 30th film Soul Mates, starring Noémie Merlant alongside Benjamin Voisin. The drama is about a young soldier injured in Mali who is repatriated to France where his sister takes him to their family house in the Pyrenées to recover.
Bertrand Bonello has been in Cannes six times and he could make it seven with The Beast. Léa Seydoux and George MacKay star in this drama set in the near future where emotions have become a threat.
Michel Gondry has The Book Of Solutions, his return after a nearly decade-long big-screen break. Pierre Niney stars as a frustrated filmmaker battling inner demons that are stifling his creativity alongside Blanche Gardin, Camille Rutherford and Vincent Elbaz.
In The Empire, Bruno Dumont unites three of France's leading ladies – Camille Cottin, Lyna Khoudri and Ana Maria Vartolomei – alongside Fabrice Luchini for the northern France-based story described as a "galactic comedy".
Meanwhile, Robin Campillo could make a Croisette return with Red Island following 2017 Competition title BPM (Beats per Minute). Set in 1970s Madagascar on one of the last French military bases abroad, Red Island stars France's current breakout star Nadia Tereszkiewicz, who just won the most promising actress César award, opposite Spanish actor Quim Gutiérrez.
Luc Besson could make a Cannes – and career – comeback with Dogman, which sparked a slew of sales in Berlin and warm reception for the director's English-language drama starring Caleb Landry Jones as a survivor of childhood trauma who finds healing through his love of dogs.
French master of the absurd Quentin Dupieux has already generated quite a bit of buzz since kicking off production of his offbeat biopic of surrealist artist Salvador Dali titled Daaaali!. Dupieux has wrangled a cast of some of France's top talents for the film including Edouard Baer, Gilles Lellouche, Pio Marmai, Jonathan Cohen, Pierre Niney, Anais de Moustier and Alain Chabat.
Other French possibilities including Yann Gozlan's Visions starring Diane Kruger and Mathieu Kassovitz, Stephan Castang's contemporary twist on the zombie thriller Vincent Must Die, and Yossi Aviram's Franco-Israeli film There Is No Shadow In The Desert co-written with Valeria Bruni-Tedeschi. She also stars as the daughter of a Holocaust survivor who travels to Tel Aviv to act as a witness in the trial of a former Nazi collaborator.
North America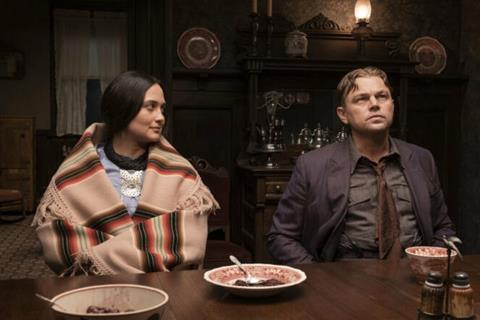 With Sofia Coppola's Priscilla understood to not be ready yet, the US film seeming most likely to be selected for Cannes Competition is Asteroid City from Paris resident Wes Anderson, whose The French Dispatch premiered on the Riviera in 2021. The latest slice of whimsy from Anderson is based on a screenplay by Roman Coppola about a junior stargazer convention in a fictional American desert town circa 1955. Fremaux loves his Hollywood glamour and just think of the red-carpet eye candy on this one: the cast includes Jason Schwartzman, Scarlett Johansson, Tilda Swinton, Ed Norton and newcomers Tom Hanks and Margot Robbie. Focus Features has set a June 16 US release.
Martin Scorsese's Killers Of The Flower Moon has been talked about as a Cannes opener, out of competition, for a while. It would promise a venerable red carpet featuring the master filmmaker flanked by his two longtime collaborators Leonardo DiCaprio and Robert De Niro. Jesse Plemons also stars in the true story of an investigation by the nascent FBI into murders of the Native American Osage tribe in the 1920s. Paramount is the worldwide distributor and Apple TV+ financed the film and will air it on its platform following a possible theatrical release.
Indiana Jones And The Dial Of Destiny could be another big out of competition Hollywood premiere. The latest entry in Disney-owned Lucasfilm's adventure franchise that started 40 years ago with Steven Spielberg's Raiders Of The Lost Ark is directed by James Mangold and stars Harrison Ford, Antonio Banderas, Mads Mikkelsen and Phoebe Waller-Bridge. Disney has set a June 30 US release for the tentpole.
Todd Haynes' May December would be a logical fit for Cannes, given the filmmaker brought The Velvet Underground there in 2021. The Killer Films drama stars Natalie Portman, Julianne Moore and Charles Melton in the tale of a Hollywood couple whose marriage, once the stuff of tabloid notoriety, is tested when an actress arrives to research their past lives. Rocket Science, UTA Independent Film Group and CAA Media Finance represent sales.
South America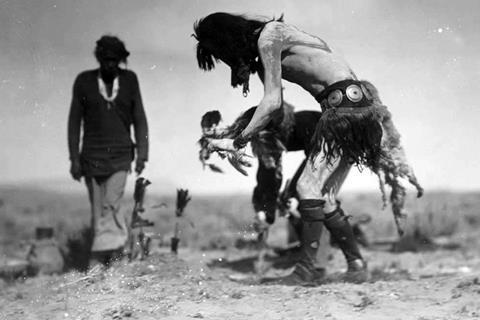 Argentinian filmmaker Lisandro Alonso's Eureka has been anticipated for a while and should be ready. The period tale told over four parts examines the lives of Indigenous people across the Americas and could mark Alonso's return to the Croisette after Jauja starring Viggo Mortensen premiered in 2014. Mortensen is among the cast on Eureka. Luxbox handles world sales.
Amat Escalante could make a return to the Croisette with Lost In The Night (Perdidos En La Noche), a Germany-Mexico-Netherlands co-production which is understood to be ready after production wrapped in Guanajuato some time ago. Lost In The Night takes place in a small mining town and the Mexican filmmaker has said it addresses themes of fame, social hierarchy, corruption and missing people. Escalante won best director in 2013 for Cannes Competition entry Heli, the Fipresci Prize for Un Certain Regard selection Blood in 2005, and premiered Los Bastardos in UCR in 2008. He's also enjoyed success in Venice, earning the Silver Lion in 2016 for The Untamed. The Match Factory handles sales.
Another Mexican provocateur, Michel Franco, may also be back on the Croisette with his latest, the English-language drama Memory starring Jessica Chastain and Peter Sarsgaard. Little else is known about the film. Franco has brought four films to Cannes, most recently winning the 2017 Un Certain Regard special jury prize with April's Daughter and would also be a good get for Venice, where he won the Silver Lion in 2020 with New Order. ICM Partners and The Match Factory represent sales.
Chilean filmmaker Felipe Gálvez's The Settlers, an unofficial co-production involving Chile, Argentina and several European partners, takes place in Chile at the end of the 19th century when a rich landowner hires three horsemen to mark the border of his property. Camilo Arancibia, Mark Stanley and Benjamin Westfall star and mk2 Films handles sales.
UK
UK directors tend to find favour in Cannes' sidebars and there are several debuts that could feasibly find their way to this year's Critics' Week, many of them Screen Stars of Tomorrow. Among them, Molly Manning Walker's coming-of-age offering How To Have Sex is hotly tipped, given Manning Walker's association with the festival – her first short film as director Good Thanks, You? premiered at Cannes, and she won the Next Step prize for the How To Have Sex script.
There's also Sky Peals, formerly known as Birchanger Green, the debut feature from Moin Hussain – a sci-fi about a motorway service station worker's life-changing discovery.
Fellow Screen Star Luna Carmoon's Hoard, about the bond between a mother and daughter and starring Saura Lightfoot Leon, Joseph Quinn and Hayley Squires, could also be heading to the Croisette.
Naqqash Khalid's In Camera, featuring Nabhaan Rizwan, Amir El-Masry and Rory Fleck Byrne, is also being talked about for a sidebar debut. It follows a young man who spends most of his time recording self-tapes for parts he never gets.
Daisy-May Hudson's fiction feature debut Lollipop is also in the mix – it focuses on a young woman recently released from prison, from the producers of Polite Society and the first major title from new UK sales venture Architect.
Daniel Kokotajlo's sophomore feature, 1970s-set horror Starve Acre, also has some buzz, as does Sally El Hosaini's latest Unicorns, a cross-cultural romance set in London starring Ben Hardy, and Mahalia Belo's dystopian Jodie Comer-led The End We Start From.
Justin Anderson's directorial debut Swimming Home, starring Ariane Labed and Christopher Abbott, is also in play. The film is based on the novel by Deborah Levy about tensions that run high on a family holiday.
The big contender for Competition is The Old Oak by two-time Palme d'Or winner Ken Loach. The film examines the tension between the residents of a northeast England village and newly-arrived Syrian refugees.
Italy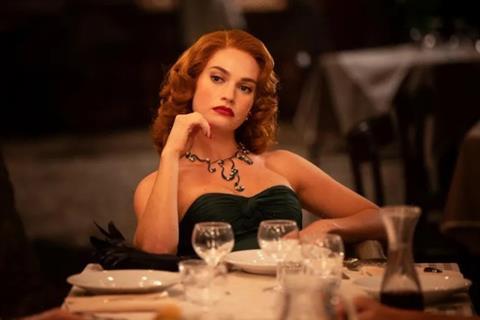 2023 could be Italy's year on the Croisette with Alice Rohrwacher, Nanni Moretti, Matteo Garrone and Marco Bellocchio all set to make life difficult (in a good way) for Fremaux and his team.
Rohrwacher's La Chimera is her most international-facing film to date, with a cast including Josh O'Connor, Isabella Rossellini and Alice's older sister Alba Rohrwacher. O'Connor stars as an archaeologist who becomes involved in an international network of stolen Etruscan artifacts in the 1980s. Rohrwacher's last two films played in Competition.
Moretti, a Palme d'Or winner for The Son's Room, is readying Il Sol Dell'Avvenire, a period piece that jumps between the 1950s and 1970s. Moretti stars alongside Mathieu Amalric, Margherita Buy, Barbora Bobulova and Silvio Orlando, as a famous film director struggling to complete the most ambitious film of his career. Moretti has played in Cannes Competition eight times previously.
Garrone and Bellocchio both take on serious fare, Garrone with Io Capitano about two young boys who leave Dakar for Europe, and Bellocchio with Kidnapped about a Jewish boy in 1858 who is kidnapped and converted to Catholicism.
Another Italian director who could find his way into Competition is Saverio Costanzo with Finalmente L'Alba, which follows an aspiring actress, played by Italian newcomer Rebecca Antonaci, over the course of a single, long, intense night in Rome's Cinecittà Studios. Lily James, Rachel Sennott, Joe Keery and Willem Dafoe star.
Rest of Europe and Mena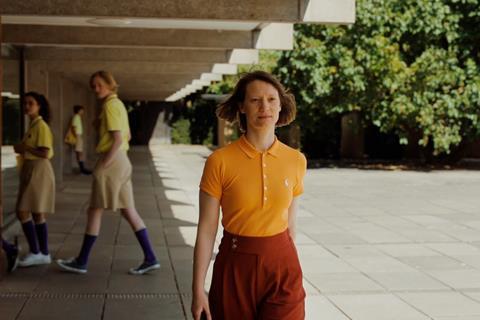 Austrian auteur Jessica Hausner's Club Zero is heavily tipped for a Competition slot. Her past four features have all premiered on the Croisette: Lovely Rita, Hotel, Amour Fou and Little Joe. The English-language title stars Mia Wasikowska as a teacher at a prestigious international boarding school who forms a strong but dangerous bond with a group of her students.
Barbera Albert is another Austrian director who could be in Cannes. Blind At Heart is based on Julia Franck's international bestseller Die Mittagsfrau which reconstructs a mother's biography spanning half a century up to the fateful day in 1945 when she abandons her seven-year-old son in a provincial German railway station to never return.
Robot Dreams is Spanish director Pablo Berger's fourth feature and first foray into animation. Adapted from the popular 2007 graphic novel, the story is set in an imaginary 1980s New York populated by animals with no definable age or gender and is the director's own personal love letter to New York where he lived for a decade.
Fernando Trueba's They Shot The Piano Player is also a possible. The 1960s and 70s-set animation is about a New York music journalist trying to uncover the truth behind the disappearance of young Brazilian piano virtuoso and is co-directed with Spanish artist and designer Javier Mariscal. It would be the first time veteran diector Trueba was actually on the Croisette with a film although his 2020 film Forgotten We'll Be was selected for the so-called Cannes label that pandemic-hit year.
Yorgos Lanthimos has Poor Things in post-production at Searchlight Pictures and it's understood the film could premiere in either Cannes or Venice. (The Lido is where he debuted his last feature The Favourite in 2018.) Emma Stone, Margaret Qualley and Willem Dafoe star in the Victorian-era tale about a young woman brought back to life by a scientist. Little is known about Lanthimos's other upcoming feature AND, which also stars Stone, Qualley and Dafoe, except that it has just gone into post and it is understood will not be a candidate for either festival.
Never count out a new film from Romania's Radu Jude, especially one with a title as good as Do Not Expect Too Much From The End Of The World. The two-part film starts as a road movie following an overworked assistant on assignment for a multinational corporation; the second follows the making of a corporate film.
Goran Stolevski's Housekeeping For Beginners is also one to watch. The third film from the Macedonian-born, Melbourne-raised director stars Anamaria Marinca as a queer woman who has to adopt her partner's children in order to save their patchwork family in Skopje.
Exiled Russian director Kirill Serebrennikov's Tchaikovsky's Wife and Petrov's Flu previously screened in Cannes and his next film is expected to follow. Liminov, The Ballad Of Eddie is based on the novel by Emmanuel Carerre and stars Ben Whishaw and Russian actress Viktoria Miroshnichenko as a couple who travel through the second half of the 20th century, journeying through Moscow, New York and Paris all the way to prisons in Siberia.
Many of the heavy-hitters of Nordic cinema do not have films for 2023 ready with the notable exception of Finland's Aki Kaurismaki who is back with Fallen Leaves, his first film in a decade. It builds on the themes of his working-class trilogy also including Shadows In Paradise, Ariel and The Match Factory Girl. This new story follows a shop assistant and a sandblaster.
Kaurismaki is one of a trio of strong contenders from rising territory Finland. Katja Gauriloff is readying Je'Vida, the first film ever made in the Skolt Sámi language. The historical drama is structured in three different time periods and explores memory, survival and personal growth against the backdrop of assimilation policies with indigenous communities. Teemu Nikki showed his short All Inclusive in Cannes Competition in 2019 and his fourth feature, the dark comedy Death Is A Problem For The Living, is a real contender.
From Denmark, Mads Mikkelsen could be on the red carpet again with Nikolaj Arcel's The Bastard, a big-budget historical drama. Anders Thomas Jensen co-wrote the script with Arcel, about a bold mid-1700s solder who tries to tame a brutal land.
Keep an eye out for Isabella Eklöf, who turned heads with her provocative Sundance premiere Holiday in 2018 and co-wrote Ali Abbasi's Border (selected for Un Certain Regard in 2018). She is finishing her second feature Kalak, which follows a nurse and father who was sexually abused as a teenager and now works in Greenland and tries to connect to the culture with sex.
Also buzzy is Norwegian director Thea Hvistendahl's Handling The Undead which reunites The Worst Person In The World's Renate Reinsve with Anders Danielsen Lie in an Oslo-set zombie movie. It explores themes of loss, grief and hope and is based on a story by John Ajvide Lindqvist, who also wrote Border.
From Denmark is Ulaa Salim's Eternal on which word of mouth started to build when first footage was unveiled during Goteborg's works in progress in 2022. The sci-fi love story is about a scientist researching a mysterious fracture on the ocean floor who reunites with a past love.
Momentum is building on Floating In The Vacuum, the third feature from Tunisian director Mohamed Ben Attia, known for Hedi which won the best first film and best actor prizes in Berlin in 2016 and Dear Son which premiered in Director's Fortnight at Cannes in 2018. A sidebar slot looks most likely for this film about a man fresh out of jail who sets out to find his son and take him far away to show him his amazing discovery.
From Israel, two hotly-tipped contenders are Dani Rosenberg's The Vanishing Soldier and Daniel Auerbach from actor/filmmaker David Volach. The former is a tragi-comic journey that unfolds over 24 hours and follows an 18-year-old Israeli soldier who goes AWOL from his Gaza-based unit to reunite with his girlfriend in Tel Aviv. The latter is a semi-autobiographical feature about an Israeli director (played by Volach) struggling with creative block as he attempts to get his second feature off the ground, exploring his own identity as a formerly religious man who left his ultra-Orthodox Jerusalem community for a secular life in Tel Aviv.
Asia and Australia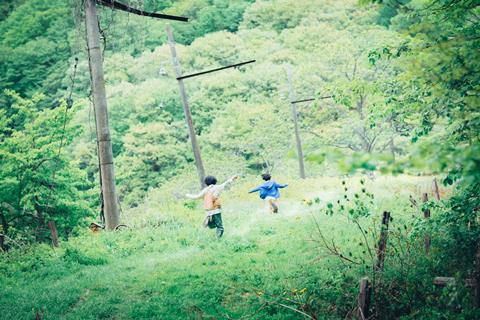 Japan's Hirokazu Kore-eda, who won the Palme d'Or at Cannes with Shoplifters in 2018, is hopeful of gracing Cannes audiences with his new film Monster, his first film to be made in Japan since Shoplifters. Currently in post, it reunites the director with actress Sakura Ando and is written by TV writer Yuji Sakamoto, with the storyline firmly under wraps.
South Korea's Cannes contenders are headed by Kim Jee-woon's Cobweb, starring Song Kang-ho (who won the best actor award for Broker in 2021) as a beleaguered 1970s director trying to reshoot the ending to a film with confused cast and producers as well as meddling from dictatorship-era censors.
China could be represented by Wang Xiaoshuai's Above The Dust, a Mandarin-language drama showing life in rural areas of contemporary China and the historical changes experienced by families across three generations.
After a strong showing at Sundance and Berlin, Australian filmmaking could be showcased in Cannes via The New Boy by festival favourite Warwick Thornton. It is about a nine-year-old boy who causes ripples when he shows up at a remote monastery in the 1940s. Newcomer Aswan Reid stars with Wayne Blair, Deborah Mailman and Cate Blanchett, who plays a nun and also produced.