Non-studio foreign films can gross big numbers in China, but the business is getting tougher as risks increase alongside the rewards.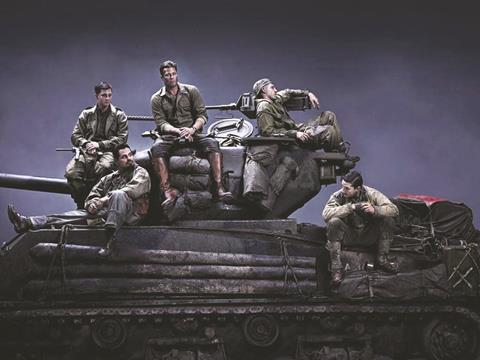 With a growing number of local films and Hollywood blockbusters slugging it out at the Chinese box office, is there any room left for independent foreign movies? International sales companies and local buyers believe there is — but you have to be a lot smarter these days to make money in this market.
At present, most of the 34 revenue-sharing quota slots are given to US studio films, although around six slots are reserved for non-studio titles. As the authorities are aiming for diversity, it helps if your film is classified as non-US even if it is English language, and commercial foreign-language titles also have a good shot. Korean heist caper The Thieves secured a revenue-sharing slot this January, while Russian war epic Stalingrad was released as a revenue-sharing film on October 31, although Sony has international rights, rather than an independent distributor.
"In our perception, the only US independent films that are managing to grab these slots are the handful that measure up to studio product in terms of budget, visual spectacle, global box-office appeal and of course suitability for the Chinese audience," says IM Global CEO Stuart Ford. "The studios have a big headstart at present."
Outside of the revenue-sharing quota, around 30-40 films are imported each year on a flat-fee basis. While the exact number of these slots is unclear, the general rule is that the number of imports must not exceed one third of the total number of releases. China Film and Huaxia are still the only companies sanctioned to distribute imported films, but private Chinese companies are allowed to handle acquisition and marketing of imports under the 'assisted promotion' scheme.
In recent years, the assisted promotion slots have been made more flexible — in theory they can return overages to the foreign producer so are not really flat — but in practice it remains complicated to get revenue out of China.
Non-studio films, whichever way they are imported, account for less than 10% of the overall market, but certain titles can hit the jackpot — The Expendables grossed $32m in 2010, while The Expendables 2 took $53m last year. The Resident Evil franchise has also been successful — Resident Evil: Afterlife took $22m in 2010 and Resident Evil: Retribution did $17.5m earlier this year. Sci-fi films such as The Butterfly Effect, Source Code, Looper and Cloud Atlas have also performed well.
"Chinese audiences like action, sci-fi and high-concept films," says content aggregator David U Lee, who has been involved in acquiring Chinese rights to films such as Ghost Rider: Spirit Of Vengeance, The Last Stand and Rush. "Cloud Atlas wasn't a hit just because it had a Chinese actress in the cast — it worked because it's a big, high-concept film that resonated with audiences here."
Rising returns
But the business is changing as the stakes get higher. A few years back Chinese rights for a decent-sized action picture would sell for around $100,000-$500,000. Since the success of Nu Image/Millennium Films' The Expendables 2, Chinese rights for films of this scale rarely go for less than $1m and asking prices on titles such as The Expendables 3 and Lionsgate's Transcendence have been much higher. As a result, many of the smaller aggregators have cleared out of the market, leaving the bigger outfits and private Chinese studios to do the buying.
"I would say for the right project that can secure a quota slot, you can get a multi-million dollar minimum guarantee out of China. But buyers were much less prevalent at Cannes this year," says Exclusive Media chief operating officer Marc Schipper.
Among the private Chinese studios, the most active buyers include Le Vision Pictures, which released The Expendables 2 and also has The Expendables 3; Bona Film Group, which is releasing Summit's Red 2 and Constantin's The Mortal Instruments: City Of Bones later this year; and Huayi Brothers, which is releasing QED's Fury. Fundamental Films, which has an output deal with EuropaCorp, and DMG Entertainment have also been active buyers, although both say they are now more focused on production (see sidebar).
It is a risky business for both buyers and sellers — especially now that a growing number of films and companies are chasing the same number of slots. Buyers cannot guarantee when they acquire a film that it will pass through the quota system. And even if it does they have no control over the release date, which can create problems with piracy. Most contracts now require the buyer to make at least partial payment if the film does not bag a theatrical slot.
Buyers also say p&a costs are increasing, although they are currently still lower than in the West.
"Marketing costs are going to explode in China over the next three years," says Fundamental Films' chairman Mark Gao. "We already have a situation where local companies produce films but can't afford to release them. And we still don't have much of an ancillaries market to offset the risk."
China does not have a DVD market although it does have several big companies with video-streaming platforms, such as Youku Tudou, Tencent, Baidu and LeTV, which acquire foreign films. In 2011, prices boomed as these private equity-fuelled players started aggressively building libraries ahead of stock market flotations. But they have recently pulled back following a period of consolidation and lower-than-expected growth in subscription revenues.
For sales companies that do not have the next big action picture, revenue from China is still on a par with a small European territory. Yet despite the obstacles, Western sellers remain focused on this part of the world because of its future potential rather than short-term gains. "What we're finding is that Chinese consumers will go to see a big Western film two or three times, which shows the latent demand in the market," says Exclusive Media's Schipper.
Christian De Gallegos, head of sales at International Film Trust, says: "It is crucial for sellers to stay relevant in China as its emergence compensates for Europe's diminishing value."
For the Chinese buyers, acquiring foreign films is still cheaper than producing a local one, and companies such as Le Vision, Bona and Huayi are limbering up for the day they can release these films alone without China Film or Huaxia. Even when that happens, marketing independent films in a vast, complex and rapidly changing market like China will remain an interesting challenge. ns
China's co-production challenges
Some of the highest-grossing independent films in China over the past few years, such as Cloud Atlas, Looper and The Expendables 2, were originally intended to be Chinese co-productions but ended up as imports after Chinese authorities clamped down on the practice last year. Co-productions can return a much higher share of box office back to foreign producers than the 25% available for revenue-sharing films. But following a tightening of the regulations, Western companies are realising that retro-fitting existing projects to squeeze past China's co-production requirements is not going to work.
The talk now is of collaborating with Chinese partners on scripts that have strong cultural links to China from the early stages of development. This makes the co-production process much more difficult — finding suitable stories and partners is a challenge in itself.
Co-productions in development include action comedy Skiptrace, starring Jackie Chan and Fan Bingbing, which Exclusive Media is co-producing with China's Talent International. In addition, Exclusive Media backer Dasym Investment Strategies is working with Lion Rock Productions and China Film on John Woo's Flying Tigers.
Radical Studios is developing several projects with Le Vision Pictures, including sci-fi actioner Clans Of The Sacred Stones and Mandate Of Heaven, scripted by Bruce McKenna. Le Vision is also working with Quinta Communications on Automata starring Antonio Banderas.
China's DMG Entertainment has partnered with Alcon Entertainment on Transcendence and Point Break 2, although following its experience on Looper and Iron Man 3 appears wary of describing these projects as co-productions. Fundamental Films is developing projects with both EuropaCorp and Basil Iwanyk's Thunder Road. Legendary East is working on a slate of films with China Film (see page 43).
Not all these projects were brand new when they knocked on China's door although many reveal the latest organic way of thinking. And as it takes considerable time to develop projects from the get-go, it may be a few years before the final results are seen. But as Western producers and sales companies need China's capital, the co-production route is likely to remain busy for some years.