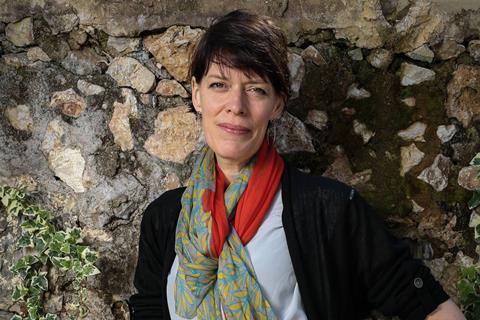 The director of The Selfish Giant brings to TIFF her new film Dark River, about a young woman haunted by past traumas when she returns to the family farm. Charles Gant talks to Clio Barnard.
Back in 2011, Clio Barnard was an acclaimed video artist and research academic who had made the jump to feature films with her innovative documentary-drama The Arbor (2010), exploring the life of short-lived British playwright Andrea Dunbar. Yet to make a narrative feature, she was surprised to be sent Rose Tremain's novel Trespass by producer Suzanne Mackie at the UK's Left Bank Pictures.
"Nobody had ever sent me a book before, asking me to adapt it," she says. "I was a strange hybrid documentary filmmaker at that point."
The journey from Trespass the novel (set in rural France) to Dark River the resulting film (set on a Yorkshire farm, and named after a poem by Yorkshire-born Ted Hughes) would prove to be transformative — which, when you consider the distance between her narrative feature debut The Selfish Giant (2013) and its Oscar Wilde source material, is perhaps no great surprise. What remained intact were Trespass's themes of past incestuous sexual abuse bubbling to the surface years later through the conflict over land between a sister and brother.
Barnard had not even started with the adaptation when The Selfish Giant was greenlit and she had to set it aside. She then received a boost when, in November 2013, Barnard was awarded the inaugural Wellcome Screenwriting Fellowship in partnership with the BFI and Film4. In addition to the $39,000 (£30,000) prize, she was given access to the Wellcome Trust's archives, and introductions to scientists.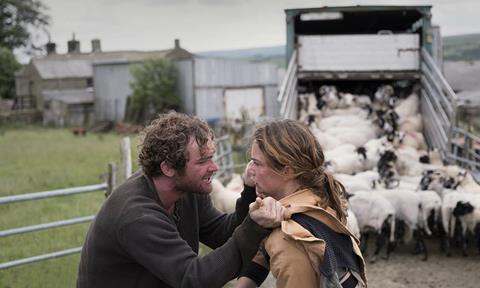 The trust's film and drama development manager, Meroë Candy, suggested experts for her to meet — notably Jackie Craissati, a clinical and forensic psychologist who treats perpetrators of sexual abuse.
"It was funny," recalls Barnard about Craissati's response to an early draft of the script. "She would use the term 'stereotypical'. She'd go, 'Yes, that's very stereotypical,' and I'd be thinking, 'Oh, shit, does that mean [unoriginal]?' What she actually meant was credible. It made me laugh."
As Barnard deviated from the narrative contours of Tremain's book — excising major characters to focus on the conflicted siblings, reducing the ages of the central duo, relocating to Yorkshire, and making them tenant farmers rather than landowners — she was supported by her development partners at Left Bank, Film4 and the BFI.
"I began the journey, starting with a broadly faithful adaptation of the novel," says Barnard. "The initial feedback from Film4 was to 'make it yours'. It was an opportunity, and also a challenge."
While Left Bank's Mackie, Lila Rawlings and Andy Harries stayed the course as executive producers — alongside Lizzie Francke for BFI, Rose Garnett and Polly Stokes for Film 4, Candy for Wellcome Trust and Hugo Heppell for Screen Yorkshire — Barnard's regular producer partner Tracy O'Riordan at Moonspun Films boarded to steer the ship.
Role call
In the lead role of Alice, the itinerant sheep shearer for hire who returns to her family's farm after 15 years following the death of her father, Barnard cast Ruth Wilson, whom she had met for a different, as-yet-unmade project. Finding Alice's brother Joe was "the more complicated, longer bit", with casting director Amy Hubbard and Barnard eventually zeroing in on Mark Stanley (Kajaki, aka Kilo Two Bravo).
Sean Bean was cast in the pivotal role of the deceased father Richard, who is seen in flashbacks. His scenes, with the teen versions of the siblings (Esme Creed-Miles, Aiden McCullough), were significantly reduced in the edit. "Once you start shooting, often things that you had on the page, you don't need on the screen," says Barnard.
Complicating the process was the fact the clock was ticking on the services of Barnard's regular editor Nick Fenton, who was booked to segue into Dominic Cooke's On Chesil Beach, also screening at TIFF. "Working with the flashbacks was really hard, and the edit took longer than we thought, based on our previous experiences," acknowledges Barnard. "The subject matter in Dark River is delicate, so little changes made a massive difference."
Luke Dunkley, known to O'Riordan for his work on Gillian Wearing's Self Made, stepped in. "In some ways it was really useful. He came in with a very objective outsider's eye."
Dark River — which premieres here in the competitive Platform strand, and is being sold by Protagonist Pictures — arrives at a time when rural stories are coming to the fore in UK filmmaking, following God's Own Country, The Levelling and Lady Macbeth.
Barnard agrees: "I am aware of it. There have been a lot of stories about urban life, and not that many stories about rural life. Maybe there's some balance being redressed.
"I also think it's to do with the way we're mistreating the land, or have lost sight of a connection to it. We are reaching some kind of critical point and we need to think about it."