Dane DeHaan talks to Screen about portraying James Dean.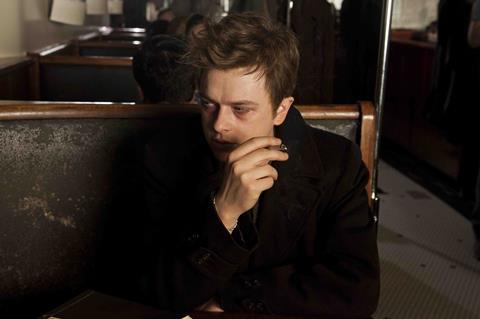 US actor Dane DeHaan has said the challenge of portraying Hollywood icon James Dean filled him with nerves.
"I was hesitant to do the project because I held him in such high regard," the Chronicle and Lawles star told Screen about portraying Dean in Anton Corbijn's Berlinale Gala drama Life. "It was nerve-wracking. I felt a lot of pressure and initially questioned whether it should be done."
DeHaan had long been a Dean devotee: "I've had a poster of him in my room since I was at college and at acting school my teachers told us to watch his films and study his performances."
Corbijn's drama charts the relationship between Life magazine photographer Dennis Stock (Robert Pattinson) and Dean, after the former is assigned to shoot pictures of the famously camera-shy Giant star.
Corbijn's drama goes beyond traditional biopic however, says DeHaan: "This film isn't about James Dean the icon, it's about how a human being is turned into an icon and how that impacts on a person."
"The film is about two artists with very different approaches. Stock was driven by his anxiety and fears, Dean was more chilled. He was less interested in securing his next job than letting things come to him. The business almost suffocates Dean whereas the business propels Stock. The two characters see each others' strengths and weaknesses in each other."
FilmNation represents international sales on Life, which gets its world premiere tonight.
DeHaan heads to northern Canada in spring to shoot Kim Nguyen's (War Witch) indie drama Two Lovers and a Bear opposite Tatiana Maslany.