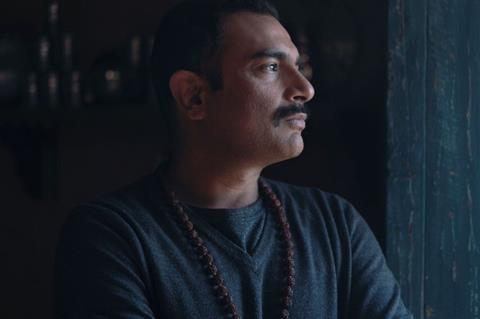 Pakistani director and actor Sarmad Sultan Khoosat has spent the last year living with death threats, attending multiple court summons and dealing with censorship demands in response to his second feature Circus Of Life (Zindagi Tamasha) Pakistan's entry to the best international feature category at the Oscars.
Circus Of Life chronicles the fallout in the life of a devout elderly man after a video of him dancing, somewhat effeminately, to a popular song goes viral. His standing in the community crumbles, his daughters and neighbours criticise him, and his friends turn their backs.
In a case of life imitating art, the trailer for the film caused uproar among ultra-conservatives and various other religious and political groups in Pakistan and death threats were even made against Khoosat. However the country's Senate Committee for Human Rights approved the film's release in July 2020 but with Covid-19 raging, the film didn't make it into theatres. A geo-blocked OTT release on Vimeo meant Khoosat's film qualified to be submitted to the Oscars.
Khoosat is one of Pakistan's best-known actors and film and TV directors. Spurred by an online video he had seen of a man dancing in a similar manner he teamed with first-time screenwriter Nirmal Bano to turn the idea into a film. Khoosat had taught Bano at Pakistan's National College of Arts and she had gone on to intern in his company, Khoosat Films.
But making the film outside of Pakistan's 'Lollywood' industry norms meant Khoosat had to finance the film himself by selling property. His sister Kanwal Khoosat, one of the country's leading theatre and television directors, has made her feature producer debut on the film for Khoosat Films.
Circus Of Life stars newcomer Arif Hassan with renowned model Eman Suleman and Ali Qureshi. Khoosat himself took a tiny but pivotal role.
The film made its world premiere at the Busan International Film Festival in 2019 where it won the Kim Ji-seok award for the best third film by a director.
Khoosat talks to Screen about shooting a "quiet mood piece" that doesn't follow Pakistan's traditional movie-making tropes.
How did you make Circus Of Life?
I had two centre-pieces [in my mind] – the dance and the apology – and that is all I gave [writer] Nirmal Bano. We worked on the screenplay together for about a year and a half. She also set the tone for the whole film. Because of her lack of training, she didn't come up with a plot she just came up with characters. We didn't have a plot for the first six or seven months. It was not the standard practice.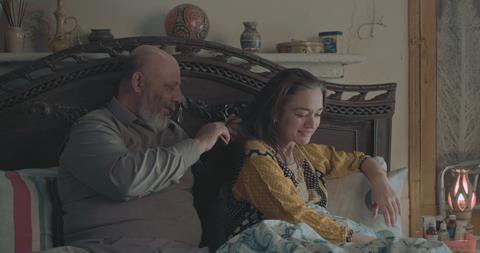 Did you enjoy working with your sister Kanwal Khoosat as producer?
She owned it. For a woman to be in this kind of setting and be commanding and run the show. I couldn't have done it without her.
Where did you shoot Circus Of Life?
I shot in Lahore, the capital of Punjab, in the winter of 2018. It is the city where I have spent most of my life. It is all on location except the opening scene where he is singing the hymn. It was a question of timing it because [events take place on] the Prophet's birthday celebrations which happen on a specific date in the Islamic calendar.
How hard was it to finance?
[Pakistani] financiers do not like anything that falls out with their understanding or solidified notion of what is going to bring the money back, which is essentially comedies or romantic dramas with some songs and dances here.
It was very challenging to find funding. I say it now very immodestly, my film defies a lot of pre-existing notions of screenwriting, or how scripts are written or how to follow a particular genre. It is not melodrama, we wanted to create a quiet mood piece. To convince someone to put their money into it was a big challenge. I thought 'Okay, I'll put my own money into it'. It was a one- time luxury I could afford: I had made enough money from TV and had made little investments in property. I sold it off to make this film.
Do you consider the film to be controversial?
I cannot ever wake up one day and say 'I am going to make a political film'. It is never going to be the way I am as a storyteller. The seed cannot be the politics. [The politics] is there of course because I come from a context. I am a 41 year-old man from the subcontinent so I am part of the politics of this region. I put a line in the trailer about blasphemy and in retrospect I regret it because I just provoked them. They dissected the trailer. The full line is not even in the film.
What was the biggest challenge for you when shooting the film?
I also act on television and in films so I had to avoid attracting attention when filming. I had to make it look almost like a small news-reel crew trying to film something.
Why did you take the small role you did?
One big challenge was the part of the film when the lead's friend who owns the DVD store invites him to a shady hang-out. The scene with the boy dancing in the weird golden outfit uses a really crass, serious cuss word, subtitled in English as faggot. In Pakistan, the word comes with the weight of shame. I cast myself [as the boy] because I really needed to put myself there in the heart of the scene to take that insult and make the rest of the cast, about 35 or 40 others, feel comfortable.
What are you working on now?
I shot Kamli right after my Busan trip. I spent lockdown playing with it in the edit so that is pretty much ready. It is a female- centric project in a semi-rural setting, it is not an urban story, and I am edging towards the more mainstream with it, there's lots of songs in it.
There are also a couple of stories that have been sitting quietly somewhere and now I am allowing them to speak to me. Maybe 2021 will at least involve some writing. I want to write the journey of Circus Of Life down, at least in a journal, before I get old and can't remember.