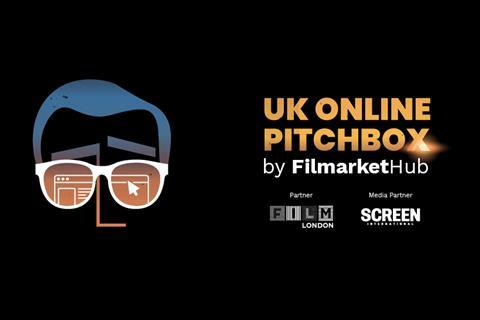 Update: The deadline for applications has been extended to June 3.
Original story: Filmarket Hub platform opens its call for projects for the UK Online Pitchbox - a two-day pitch event dedicated to British feature films and scripted series in development.
In partnership with Film London, this brand new online initiative aims to discover high-quality unproduced projects; either at the script stage or with some finance secured, and match them with leading companies in the industry. Confirmed participants include Curzon, Film4, FilmWave, Gaumont, Lionsgate, NBCUniversal International Studios, Protagonist Pictures and Studiocanal.
The event will take place online on July 2-3. Day one is dedicated to feature films and day two is showcasing TV series. Applicants should submit their projects to Filmarket Hub's online marketplace by May 27. Seven films and seven series will be selected and representatives from the projects will have seven minutes each to pitch to the industry executives. The creators will then be offered fifteen-minute speed meetings with each of the attendee companies.
In 2018 and 2019, Filmarket Hub hosted London TV Pitchbox; a live pitch event dedicated to British scripted series in development. The first edition included a case study on 'Peaky Blinders', led by Executive Producer Jamie Glazebrook. The second edition took place in September 2019 with screenwriter Peter Harness opening the event with a talk on his experience writing on shows such as Doctor Who and McMafia. In attendance were TV executives from Caryn Mandabach Productions, Entertainment One, Ingenious, Sky, Sunny March TV, Working Title Television and World Productions. In light of Covid-19, Filmarket Hub decided the safest way to deliver the next Pitchbox in the UK would be with a unique online event.
Information about the event and the submission process is available at https://www.filmarkethub.com/calls/UK-pitchbox.
About Filmarket Hub
Filmarket Hub is a curated online marketplace for films and series in development. With 20,000+ users from all over Europe and Latin America, it matches unproduced projects with producers, TV executives, sales agents and distributors. It also organises live pitch events under the brand 'Pitchbox' where the best projects from the online marketplace have the opportunity to be showcased to leading companies in the industry.