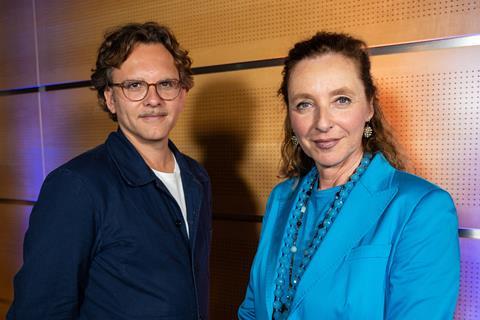 Marie Kreutzer's Corsage will launch Filmfest München in an opening gala at the German city's Isar Philharmonic concert hall today (Thursday, June 23)
The Filmfest is screening 120 films from 52 countries, including 35 world premieres. Italian actress Alba Rohrwacher will be presented with this year's CineMerit Award, while there will be a homage to German filmmaker Doris Dörrie with the premiere of her latest film The Pool.
Festival director Diana Iljine and artistic director Christoph Gröner talk to Screen about this year's event and the Filmfest's significance as a launchpad for international careers of German films.
What can the international industry expect from this year's edition?
Diana Iljine: We have 20 films from Cannes this year, including Saeed Roustaee's Leila's Brothers, Albert Serra's Pacifiction, Hirokazu Kore-eda's Broker, and the Camera d'Or winner War Pony, directed by Riley Keough and Gina Gammell. Everyone wants to see these films as soon as possible after Cannes.
We have moved location to the Amerikahaus as the traditional festival centre in the Gasteig arts complex is being rebuilt and refurbished. Amerikahaus is right in the centre of the city and at the heart of Munich's so-called 'Kunstareal', the arts district. We are working again with the Museum Brandhorst, this time on a sidebar about body horror.
Christoph Gröner: We also have our Beergarden Convention, the meeting place for our industry guests. Industry meetings and gatherings at some of Munich's most laid-back places have always been a tradition during our festival, and we are continuing the informal way of doing business with this concept.
Which international filmmakers are coming to town?
DI: We are expecting about 70 international guests including Marie Kreutzer, Albert Serra, Riley Stearns, Lily Gladstone, Alexandre O. Philippe, Felix van Groeningen and Charlotte Vandermeersch, Emily Atef, Jean-Jacques Annaud, Aurélia Georges, and Marcelo Gomes.
I'm especially looking forward to greeting Alba Rohrwacher who will be our guest of honour and the recipient of this year's CineMerit Award. I love her films. She has been a friend of the festival ever since we had the German premieres of The Solitude of Prime Numbers in 2010 and Hungry Hearts in 2015.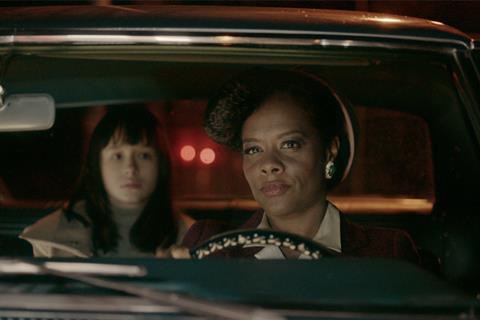 Most of the 35 world premieres screening at the Filmfest are in the New German Cinema, New German TV Productions and Kinderfilmfest sections. Which other films are having their very first public screenings in Munich?
CG: We have Paloma by Marcelo Gomes about a trans farmworker who really wants to make a difference in her world. We are very happy to have the world premiere of this Brazilian production at our festival – especially given our collaboration with Amerikahaus and its current exhibition 'TransVision'.
Contextualisation is the key and we want to extend our creative collaborations with local cultural institutions such as Amerikahaus and Museum Brandhorst. We also have Breath Of Life by Daniele Colucini and Matteo Botrugno about a trans-woman who was an inmate at the Dachau concentration camp.
Of the 15 world premieres screening in New German Cinema, which ones have the most potential to travel?
CG: Around 80-90% of the German films shown in Munich have gone on to have international careers, such as last year's opening film of our section, Andreas Kleinert's Dear Thomas, which won the main award at Tallinn and was nominated in 12 categories at the 2022 German Film Awards.
One of the films I had selected for this year's New German Cinema section, Sophie Linnenbaum's The Ordinaries [being sold by The Match Factory] will be in Karlovy Vary's main competition just a week later after its premiere in Munich. Karel Och's decision to invite the film is quite remarkable as it's rare that debuts are in that competition. But it says a lot about the idiosyncrasy of this sci-fi satire. It's a highly ambitious debut that is sure to surprise a lot of people.
Which other titles stand out?
CG: We love all of these 15 unique films running in this year's New German Cinema section! So Long Daddy, See You In Hell by Christopher Roth is a highly original and energetic film about a commune. It is a real pandemic film, not as subject matter but due to the fact that the whole cast and crew first got tested and then stayed at the location out in the countryside for the duration of the filming. The feeling of an isolated community adds to this highly performative film.
Carolin Schmitz's Mother is a one-woman show by Anke Engelke combining documentary and fiction. You hear eight women talking about motherhood on the film's soundtrack, while, on the visual level, we see Anke drifting through the day lip-syncing these interviews. Aesthetically, it's an extremely original concept.
Does this year's selection for the New German Cinema section make you feel optimistic about the future of German cinema?
CG: Yes it does. I have high hopes for the future because many of the most remarkable German films from the last 20 years were, so to speak, born and bred here in the New German Cinema line-up and were often winners of the German Cinema New Talent Award. Emily Atef was one of them, she's now returning to Munich with her French film More than Ever, running in our CineMasters competition. It's a first that more than half of the 15 titles are directed by women – and I can only emphasise that these female filmmakers are the voices of the future.