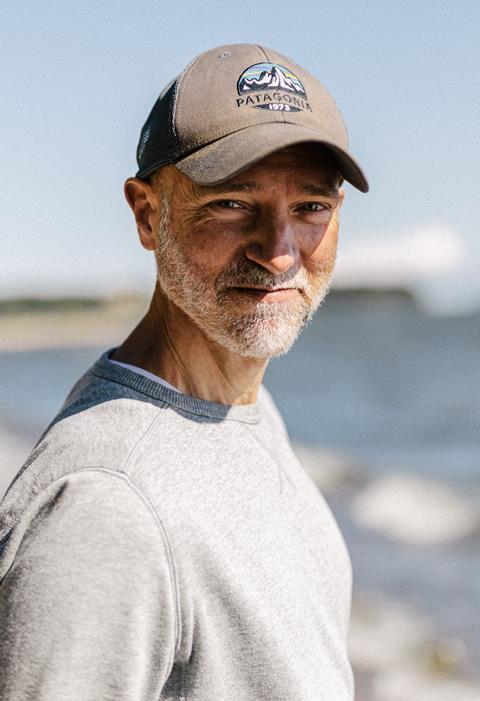 Even before the pandemic, leading Finnish filmmaker Aku Louhimies and actress/writer Inka Kallén had the idea for a modern adaptation of classic Finnish novel The Vicar's Wife.
So when the world went into lockdown, they knew it was the perfect time to tell such an intimate love story told on a remote Finnish island, with a feature titled The Wait.
Kallén leads the cast as a woman caught between her pastor husband, played by Aku Hirviniemi, and a former love, played by Andrei Alén, who suddenly comes back into her life.
Writer/director Louhimies, whose credits include Finnish box office hit The Unknown Soldier, shot the feature with a lean crew in the summer of 2020 on the island of Seili in the Finnish archipelago.
The Wait is set to receive its world premiere on November 26 at Tallinn Black Nights Film Festival, where it plays in the main Official Selection competition strand. WIDE handles international sales and the new Aurora Studios will distribute in Finland. Backmann & Hoderoff produce, and backers include Cmore/MTV, Finnish Film Foundation, Nordisk Film & TV Fund and West Finland Film Commission.
Screen spoke to Louhimies about telling a story of female desire, going carbon negative on the production and stepping in direct political thriller Omerta 6/12, released in Finnish cinemas on November 19.
Had you been a fan of the book before the pandemic?
It's a classic piece of Finnish literature, so Inka [Kallén] and I had the idea to do a modern version of it together. When the pandemic started, we thought this was concise enough to pull off even with the restrictions. It was something we had been talking about for a long time and it felt like the right chance.
Why did you want to collaborate with Kallén?
We have known each other for maybe 25 years. One of my first jobs was directing a TV series in Finland and she was a child actor in it. She told me that I listened to her ideas even then, when she was a child. When she had this idea to make the film, I knew she would act in it as well as co-write it.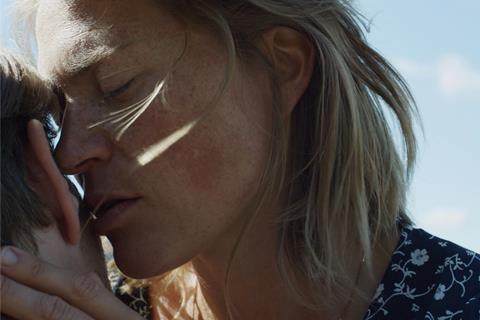 This is a film about female desire. Did you feel comfortable as a man telling that story?
I like to look at what kinds of stories we're telling, not just what the filmmakers look like. People see her story on screen and, I would say, not any kind of male gaze. Inka as actress and screenwriter drove this. With every character I like to ask, could this be a man or a woman and does it really matter? Maybe in a war film it's male driven. This is a film about love and emotions and finding yourself, so I hope the gender of the character is irrelevant.
The film has such a sense of place. Why was the island setting important, beyond Covid reasons?
The Finnish archipelago is something very unique and I spent my summers there when I was a kid. For the story, it was always important that the place is remote. And, of course, it's very cinematic. The island of Seili has an interesting history: it used to have a mental hospital and now has solar energy from the University of Turku and a marine biology research centre. It is very unique, plus the housing was there so the crew could walk to the locations.
That sounds like the perfect place for Finland's first carbon negative feature film. Is sustainability something you have been thinking about a lot?
It has been very important to me since I was a teenager. Living in harmony with nature feels important. Film culture can show how it's possible, even if bigger political decisions need to be made in this climate crisis. It was possible because the film was concise. We didn't fly around or even drive around a lot. We ate local food and used a Finnish company called Compensate to measure how much carbon dioxide we produced and then compensated to plant that amount of trees, and we overcompensated that amount.
How does it feel to premiere the film at Black Nights? You won a prize at the festival 15 years ago with your film Man Exposed.
It's a great festival and we're glad they invited the film. I've actually been in Estonia a lot this year, shooting Omerta 6/12.
How did you come to direct Omerta 6/12, replacing Antti J. Jokinen at the last minute?
I've been told it's the biggest-budget Finnish film ever, even bigger than The Unknown Soldier. It's no secret that the project had been shooting for weeks and then stopped, which is when I came on board. We only used around a minute of footage from those first four weeks of shooting, and I shot for another 60 days. I just jumped into it when the ship seemed to be sinking, and I was happy to get DoP Mika Orasmaa and editor Benjamin Mercer to join the team. Screenwriter Jari Olavi Rantala basically wrote a new screenplay in a week.