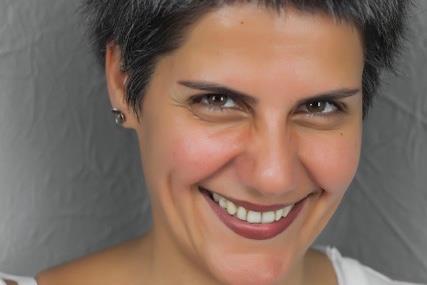 The experienced Tehran-based director Firouzeh Khosrovani tells her most personal story yet in Radiograph Of A Family, which has made its world premiere this month as part of IDFA Competition.
The film looks at Iran's struggle between secularism and Islamic ideology through a very intimate lens: it examines the lives of Khosrovani's religious mother who became an activist during the Iranian revolution, and her more secular, liberal father who worked as a radiologist and enjoyed living abroad in Switzerland for a time.
It was produced by Bård Kjøge Rønning and Fabien Greenberg for Norway's Antipode Films, and co-produced by Khosrovani and Majid Barzegar's Rainy Pictures, with Joël Jent and Sophia Rubischung of Switzerland's DV Films andJanne Hjeltnes of Norway's Storyline. Khosrovani's previous films include Life Train, Rough Cut and its installation piece Cutting Off, 1001 Irans, Unveiled and Veiled Again and Fest of Duty. Taskovski Films is handling international sales.
The Tehran-based filmmaker talks to Screen about using family photos, public archive videos, narration and actors' dialogues to bring to life the contrast between her religious mother and secular father.
You have made many films before, why was now the time to tell this story about your own family?
It was good to do it at this age, at this moment, to do something with more lived experience. For this subject, I wanted to make a creative work. I was very concerned for the form of the film. I needed two contrasting posts for making this narrative. If I would have made this story earlier or even as my first film, it would be another film, maybe I would interview my mother or it would be a classic documentary.
Did you ever consider making the story fictional?
Yes, I did want to fictionalise it and I wrote a strong script. But writing the script, I was thinking it's a pity because I have these very good pictures of them, this reality is really beyond imagination. The reality is important.
There are some great family photos but a lot of the archive is more generic. Why did you want to use that material?
I did a lot of research about this, and wanted to use more found footage which could be my family's experience but could be other people in an airport or in restaurant. I wanted to create more atmosphere. The surprise of finding some images that were unexpected was very interesting. Sometimes I found the archive and wrote around that, so it was an excuse to develop the story.
I was using Iranian national TV and Swiss TV archives, but also non-official Super8 home videos that I got from friends and family. I watched 100 hours of home videos. It was a messy process for four years with a huge amount of materials.
How did you connect with your Norwegian producers, Bård Kjøge Rønning and Fabien Greenberg of Antipode Films?
Surprisingly I am met Fabien at a film festival in Iran years ago, and he told me about his company. And that if I had film ideas, we could try for Norwegian film funds. That's a paradise! It was almost four years of collaboration, they were very patient because I'm an obsessive and a perfectionist.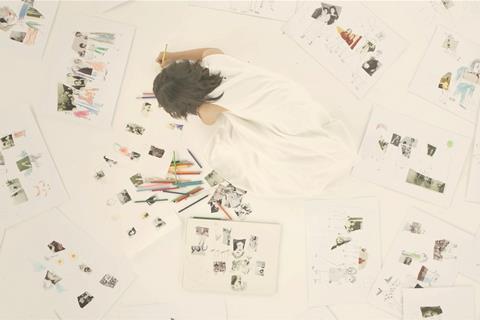 How did you decide to structure the film with archive, shots of the family home, your narration and actors' dialogue recreating moments in your parents' relationship?
I wanted the structure to be multi-layered. I didn't want to explain everything . if the audience connects with 70% of the film that's okay, the audience had to have room to share the film. I considered many different options of the speech, using dialogue and narration solved many things. I didn't want the film to only feel like a memory of the past, instead to put it live and current with the dialogues. I watched many films to have ideas of how to write the narration and dialogues. Some films from Chris Marker gave me a model, and Marguerite Duras.
The family home creates an important visual motif in the film.
I wanted to move in the architecture of the home to give us the idea of two poles in the home, two territories. I wanted to use the idea of scanning, like the radiography machines. I wanted to play with the idea of scanning the home, scanning the body, scanning history. We have these slow tracking shots in the house, moving from the fatherland and father's gaze towards the mother. And then from the mother's gaze after the revolution
Did you come to have a new understanding of your mother after making this film?
I was seven during the revolution, so yes I understand my mother more now. At that time I was following my father, I was in line with his values and his interests for art, culture and music. But I have to say that my mother never imposed on me wearing the hijab or saying prayers. She left me very free to choose. We can break some clichés in this film too. In the Western part of the world, everybody thinks this is the imposition of the man to the woman to cover yourself, in this example you see it's completely vice versa.
What does your mother think of the film?
During the writing of the narration it seemed that I'm very pro-father and I wanted to find a balance and to be very fair and not to judge my mother – that's not the task of this film. I tried to write it over and over again to find this equality of the mother and father. It was difficult to gain this parity but I knew if I arrived at a moment that I could show the film to my mother, I succeeded in finding a fair position. I showed my mother a rough cut and she said, 'You did a great job, thank you.' She hugged me. One of my tasks was not just making a film it was also creating emotions between our family
What are you working on now?
After this film it's very difficult to move on! I'm writing about a story of immigration, the young person going away and the parents being alone back at home.