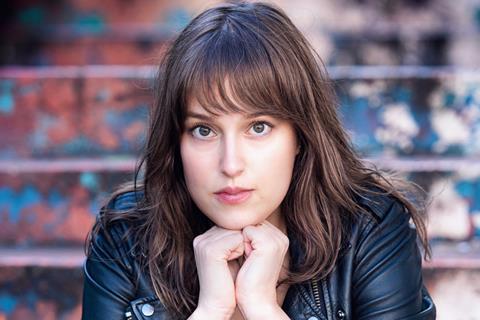 When I'm Done Dying is the second feature from Turkish writer-director Nisan Dag and her first as a solo filmmaker.
It tells the story of a young man and would-be hip-hop artist played by new talent Oktay Cubuk. He is trying to claw his way out of his impoverished Istanbul neighbourhood and the drug dealers who prey on its inhabitants through music. Turkish TV star Hayal Koseoglu plays the DJ from the other side of town with whom he falls in love.
After studying film at Columbia University in New York City, Ankara-born Dag moved to Istanbul. But she found the Turkish city lacked the energy she craved until she became involved with the hip-hop scene of what she describes as the city's slums.
She worked first with MTV on a documentary called Rebel Music about the rap crowd who would go on to inspire When I'm Done Dying.
The film is produced by Muge Ozen, Jessica Caldwell, Jim Wareck, Yagmur Unal, Kanat Dogramaci, Dorothe Beinemeier and is set up as Turkey, Germany and US co-production between Solis Film, Red Balloon Film and Asteros Film.
Dag met Caldwell at Columbia; Caldwell's feature credits include Rebecca Thomas' Electrick Children, starring Julia Garner, Stephen Elliot's Happy Baby and Deb Shoval's AWOL, starring Lola Kirke.
Financing came from the Hamburg Film Fund, Eurimages and Visions Sud Est. Magnolia Pictures International is handling international sales.
When I'm Done Dying is making its world premiere in competition at the Tallinn Black Nights International Film Festival and Dag is on the ground in Estonia, presenting the film to a live audience for the first time.
How did you get you start in filmmaking?
I was born and raised in Ankara and studied communication and design. I wanted to study cinema but there was no film programme in my hometown. My parents were afraid of sending me to Istanbul and used money as an excuse. So I got a Fulbright scholarship and went to New York to study film at Columbia. New York is a better place for a woman than Istanbul. Especially in today's Turkey.
I directed my first feature very quicky after graduating. It was with Esra Saydam, a friend from Columbia, called Across The Sea. It was a lovely experience. it was very comfortable, being with a friend when making your first film, hand in hand. We both learned from each other.
How did you research When I'm Done Dying?
I spent two years in the slums. The Istanbul scene was boring to me after I returned from the US. I wasn't connecting with my circle. Doing an MTV documentary, I met these people who were so cool I almost didn't want to get out of the slums. That's where I wanted to hang out. The working-class people are very warm, very welcoming and hospitality is a big part of Turkish culture. And the rap music was very inspiring to me.
Tell me how you put your cast together.
It was a very long process, especially for the character of Fehmi as it is such a tough role. He has to pull off performing rap and all these extremely difficult drug trip scenes. I was torn between finding a rapper and finding a really good actor. I ended up finding someone who was neither a professional actor nor a rapper! But Oktay Cubuk did both very well as he was very passionate about rap and had a natural talent for acting.
How did you find Oktay?
I had searched for over a year and I was getting really depressed, not being able to find this kid. I was in the casting director's office and this girl started interning and Oktay was the girl's best friend. The moment he did the audition I knew it was him .Finally.
Had Oktay acted before?
Some. He had a very small role in a TV show. And he was a film student, studying cinema at film school in Istanbul. The one I wanted to go to when I was 18! He was very smart, very hardworking and responsible. In acting, I think it's very important to be very smart. You have to be aware of what is going on around you.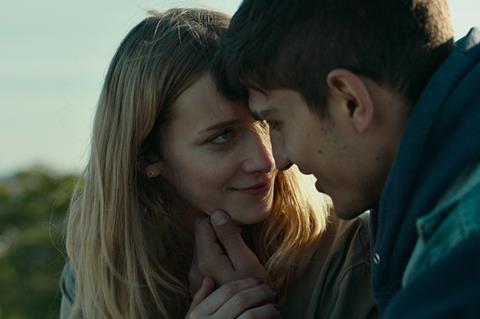 How did you cast Hayal Koseoglu, as the DJ he falls in love with?
Hayal is a popular actor in Turkey and she is also a musician. She has a music video in which she also acts and I was really moved by her energy. It was the music video that got me interested in her.
As important as finding your lead cast must have been finding your musical collaborator, Turkish hip hop artist Ozan Erdogan aka Da Poet. Did he write all the music?
Yes, he wrote the beats! I had been working with him two years before production. The way you produce rap music is first the beat has to be written. The lyrics cannot be written without a beat. The beat usually inspires rappers to write in a certain way. You can't even give them a rhythm and say. 'This is going to be 60bpm so write your lyrics to that', you need to give them something. That's why we had to start two years ahead.
Da Poet is one of the most acclaimed beat makers in Turkey. When I started listening to rap music after doing my documentary I started listening to his songs. When I approached him, I discovered he had also studied cinema and is really into films. He found [the script] very realistic.
Did you collaborate with him on the script or did you have a finished script you asked him to write to?
A finished script. I'm very careful with script feedback. I get it from very few people and I choose those people very carefully.
What was the biggest challenge of shooting on location in Istanbul?
The sound. There were constant arguments among people on the streets. The neighbourhood we filmed in had a very big Syrian refugee population and they are constantly fighting with the locals. They can't get on. Everyone is screaming in their own language. We always had to hold for sound and wait. There is no way you can interfere. And then there was local mafia. We bribed them. But sometimes they took advantage. For example there was a street where a car was never parked until they heardI want to make sure that street stays that way. They would find a car and put it there and ask for extra money. I learned not to share my wishes like that and instead quietly deliver my wishes to production.
What kind of career do you want to have?
I really admire Andrea Arnold. I want to make honest, sincere stories, character-driven films. I'm developing a TV series about an actress in her mid-30s who lives in Istanbul.. It talks about what it's like to be a woman in modern-day Turkey and all the bullshit in the industry and all the harrassment and prejudices.
My next film is about a girl of 17 who flees Turkey to Finland because she belongs to a cult. It's about belonging and identity. But this cult, I'm even worried of mentioning their name. It's a very sensitive issue. I'm in love with this film idea but I'm afraid someone might shoot me on a street corner if I make a film about this. So I don't know what to do and I'm waiting a little bit.
Given your fear you might be shot, would you consider making something else instead?
I've been thinking 'What's next?' for a really long time and when I had this idea - and I know someone who is a member of this cult - it excited me. When I get excited by an idea, something happens inside. If I don't feel that, I don't want to make that story. I haven't felt that for another topic yet.