The Saudi film industry is taking a big step forwarrd at the inaugural Red Sea Film Festival this week. But who are the filmmakers and acting talents to watch? Screen profiles five rising Saudi Talents, whose work is being showcased at the festival.
Anas Ba-Tahaf, writer/director, Fay's Palette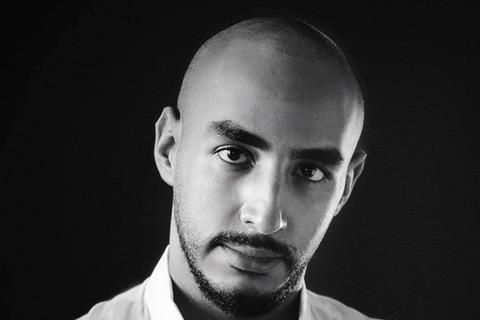 Ba-Tahaf is a 24-year old Yemeni filmmaker who was born and lives in Red Sea's home city of Jeddah. That cultural mix is important to him: "I understand the feeling of belonging to a culture that the community doesn't really see me as a part of, and I try to challenge these ideas in the stories I make."
His debut feature is a drama with psychological thriller elements called Fay's Palette, which is having its world premiere at Red Sea. It is about a young woman dominated by her brother, who becomes obsessed with painting. Ba-Tahaf explains, "Fay's Palette is a different coming-of-age story than what we're used to here, about something that exists in the community even though we don't like to discuss it openly. I tried to tell it from a humanist approach and I hope that it opens conversations among the audience."
The feature also blends genres – as he says, "I like to add elements of life's uneasiness and harshness through bits of horror."
Next, Ba-Tahaf is trying another genre – dark comedy – with the series Jameel Jeddan, created by Sarah Taibah for MBC Studios. He adds, "I'm still young with so much energy and ideas to bring to the world, and as long as there's an audience, I know I will always want to make films."
Contact: akhaledw@gmail.com
Jawaher Alamri, director, Becoming and Qareer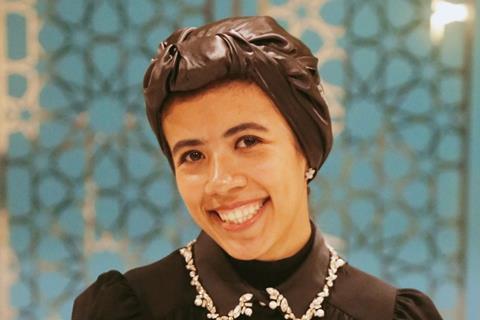 Jeddah-based Alamri started her career in film seven years ago as an assistant director, later working as a producer and production manager before now focusing on writing and directing films (she's got four shorts under her belt already). She has two short projects at Red Sea, Becoming and Qareer, both omnibus films by female talents. She loved the collaborative nature of both projects. "It's important to see filmmakers coming together and to create a new work."
She adds, "There are plenty of women who have true stories that deserve to be out in the world. And to see what is the female gaze on our society, our feelings, problems, ambitions."
Her segment in Becoming is about a young girl going through puberty who gets confusing messages from the older people around her. She is now working on the short Evening Assembly and also developing her debut feature Hala's Aziz, about a middle-aged woman who leaves her manipulative husband, which is part of Red Sea Lodge 2021.
"I like to tell stories about relationships, fear, freedom of speech and the concept of losing a loved one," she says. "I like stories that have so many emotions that can make the spectator laugh and cry at the same time."
Contact: jawaher95alamri@gmail.com
Lina Malaika, co-writer/co-director, Maskoon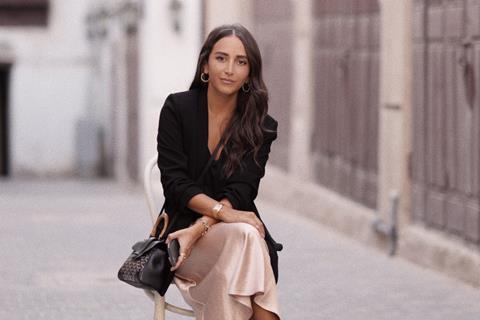 Malaika says her short Maskoon, which has its world premiere at Red Sea, is Saudi's "first horror/psychological thriller." It tells the story of a US archaeologist, played by Paris Verra, working in Jeddah's old town who experiences strange events after discovering an ancient box.
"The film plays on the local belief in Djinns and follows our lead character through a series of sinister events, but ultimately, the most frightening encounter is with her own mind," Malaika explains.
She says the film is "deeply in her DNA" as it continues her grandfather's legacy in film production. She has revived his label Al-Nisr Al-Arabi Films, originally founded in the 1960s.
Malaika studied at the New York Film Academy but doesn't limit herself just to film. She is also "a graphic designer, fashion designer, stylist, and creative director" who also studied at London's Central Saint Martins (her fashion work includes with brands such as Fendi and Gucci). Still, she's busy with her upcoming film slate. "Saudi has endless layers of untold stories, I have a few projects cooking at the moment," says Malaika, including one coming-of-age feature in collaboration with director Farah Jouni.
Contact: lina.malaikah@gmail.com
Summer Shesha, actress, Kayan and Maskoon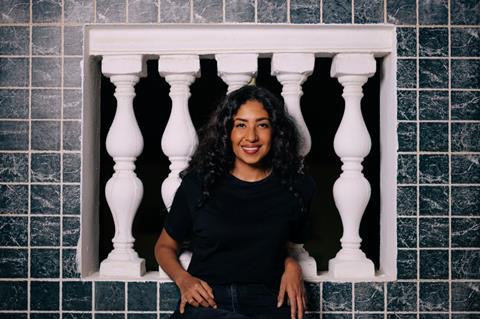 Shesha enjoys acting because "I get to try different lives from time to time." Her two projects screening at Red Sea are Kayan, a suspense feature about a Saudi couple confronting ghosts of their pasts on a trip to Egypt; and Maskoon, a short thriller in which she plays a ministry of culture employee.
Shesha, born in Jeddah and now based in Riyadh, recently quit her career in the financial sector to focus on her producing, acting, writing and directing, as well as developing games. She is also writing a short film and a mini-series. "I am a curious person that likes to be busy, I always dared to take the first step into trying something new, and I believe that enabled me to find my passions. As an actor, it gave me references for a variety of characters."
She has done acting workshops in the US (including at USC and New York Film Academy), Kuwait and Egypt; her acting credits include numerous shorts, series, theatre works and features including The Sun Of Gnosis. She's excited to see what comes next.
"I would love to have a comedy role; I want to tell stories about feelings that are hard to explain, I want to talk about young ladies and share our Saudi stories with the world."
Contact: Habiba Sabry, MAD Solutions (agent)
Wael Abu Mansour, director, Carnaval City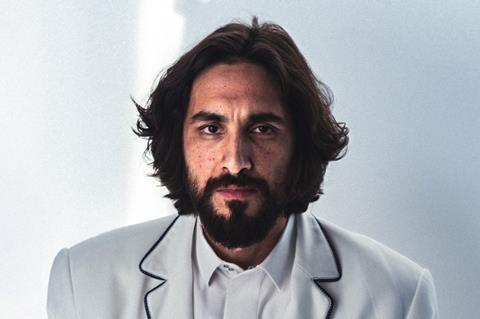 His 15 years working as a writer and journalist helped Abu Mansour begin his filmmaking journey in 2012 starting first with short documentaries such as The Qanadil Of Uncle Salem and Mozmarji, before branching out into fiction with his first feature, Carnaval City, which screens at Red Sea.
Carnaval City is inspired by Wem Wenders' Paris, Texas, about a couple on a road trip through the desert when their adventure takes an unexpected turn and inspires a journey of self-discovery. Abu Mansour, who splits his time between Riyadh and Jeddah, explains, "I wanted to tell a story about someone who wanted to abandon an idea, a relationship, a community and ends up achieving nothing. I felt it would make a good premise for experimentation."
He also produces but sees himself as a director first. He says his style is still evolving but "I like chaotic characters in limbo. Stories that unfold in shady circumstances." He adds, "I'm a self-taught filmmaker constantly learning and immersed in watching and reading about films."
Next up, he says, "I'm in the process of finalising writing my next film Sayfi which I will direct, and I'm producing Ali Alkathamy's film Night Courier."
Contact: wael.abumansour@gmail.com