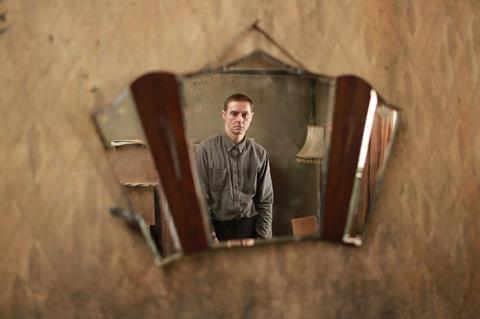 "I was about eight when my parents were summoned into my school to discuss my unhealthy interest in horror films," admits Matthew Holness, who is perhaps best known as the creator and star of TV comedy Garth Marenghi's Darkplace (2003) and is now finishing his feature debut, "supernatural and psychological horror" Possum.
"I used to tape all the Hammer double bills on a Friday night, then watch them on Saturday and Sunday mornings. I was also fortunate to live in the same town as Peter Cushing, and met him a couple of times. He was, incidentally, equally as concerned about the kinds of films I was watching."
This early love of horror has informed Holness' career and, after making short Smutch, about a haunted writer, for Sky's Halloween Comedy Shorts strand in 2016, Holness decided to pursue his ambition of making his own genre feature. "Possum began life as a short story I wrote for an anthology by Comma Press entitled 'The New Uncanny'," he says. "I thought it might make a good horror film, so I developed a script for my producer James Harris and shot it in late 2016 with funding from the BFI and the Fyzz Facility."
Holness describes the film, which stars Sean Harris as a disgraced children's puppeteer forced to confront his dark childhood past, as "a very bleak and understated character piece," although admits he had to embrace some changes along the way.
"I think the toughest thing was to accept that the film would inevitably change from the initial version I had in my head," Holness reveals. "Budgetary and time constraints and numerous production factors all played a part, and so the real challenge was to maintain the emotional tone and integrity of the script. Having said that, the finished film is better in ways that I couldn't possibly have anticipated. I was blessed, of course, with fantastic actors who were not remotely afraid of handling the difficult subject matter."
At home in horror
And Holness, too, isn't one to shy away from a challenge. He's currently writing his second horror feature, and is developing a new comedy-horror series for Guilty Party Pictures which he describes as "a spiritual successor to Darkplace and Smutch." Horror is clearly where he feels most at home, something he attributes to the genre's hugely supportive community.
"I think horror has always been marginalised in terms of perceived artistic merit," he observes. "So those who watch, promote and create horror are usually fans, first and foremost. This means that there is an abundance of warmth and support at festivals like FrightFest for those working within the genre, in whatever artistic capacity they may specialise.
"In terms of filmmaking itself, I think that horror is perhaps the most malleable genre we have, the most honest and potentially the most progressive," he continues. "It's the best genre in which to discuss what's wrong in the world and, when it's done with sincerity and passion, reveals and informs as much as any other work of art. And it's the ideal genre to hone your skills as a director because scaring an audience is hard, and you really know when you've screwed up."
Matthew Holness is nominated for Screen International Horror Rising Star Award at Horror Channel FrightFest, with the winner revealed on Monday August 28.
Contact: Bankside Films films@bankside-films.com