From Inspector Montalbano to Gomorrah and My Brilliant Friend, Italian drama has long lured international buyers. Screen reports on Italy's scripted scene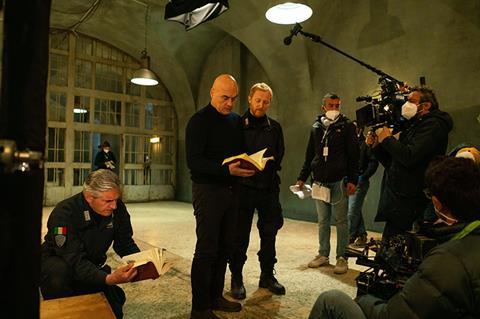 South Korea's Squid Game and Spain's Money Heist might be the poster children for the current popularity of non-English-language drama. But Italy arguably got there first.
Rai's detective series Inspector Montalbano, which launched in 1999, is touted by Italian audio­visual market MIA as one of the most successful series ever. The epitome of what some refer to as Italy's tele­tourism genre, Inspector Montalbano has been viewed by more than 1 billion people across 80 countries in the past two decades, according to MIA figures.
Cattleya's 2008 crime drama Romanzo Criminale was next to catch the eye of international audiences, followed by the same company's 2014 hit Gomorrah — which firmly put Italian drama on the global TV map. The Neapolitan crime epic sold to more than 60 countries, including to the US.
It doesn't stop there: Rai and HBO's My Brilliant Friend and Sky Italia and HBO's The New Pope (sequel to The Young Pope) are among many Italian shows to have done brisk international business. As a result, Italian drama indies such as Cattleya, Lux Vide (Medici, Devils, Leonardo), Wildside and The Apartment (The New Pope, My Brilliant Friend) and Palomar (Inspector Montalbano) have joined the front ranks of European production companies — regarded as pioneers of scripted shows that play beyond national boundaries.
Many produce for Italian state broadcaster Rai, which still dominates the Italian television series market, commissioning some 36 titles, or 64% of the total in the 2020-21 season. This compares to eight for Sky Italia, six for Mediaset and five for Netflix, according to Italy's Audiovisual Producers Association (APA).
Marco Chimenz, co-CEO of Cattleya, which is majority-owned by the UK's ITV Studios, points out that — similar to Spain and South Korea — only a handful of these Italian series get true international visibility. "What is at stake is the 'elite' Italian television series and how it travels, and what makes it different," he observes.
Growth trend
The TV drama sector is clearly growing in Italy, with revenues at $670m (€615m) in 2021, up 28% year on year, according to APA, which forecasts that revenues will hit $980m (€900m) by 2023.
"I am pretty convinced the growth trend is set to continue, driven by a series of factors," says Nicola Serra, CEO of Palomar, citing Italy's attractive audiovisual tax credits, increasing investment from streaming platforms, but also "Italian producers' ability to offer editorial and production proposals capable of attracting international budgets".
"We are very creative yet at the same time flexible and as such have found different ways of competing internationally," explains Serra. "Some proposals come from unique and very powerful local realities, like Gomorrah. Others instead contain the narrative and visual structure of great talent at their core, like The Young Pope, while there are also those that challenge the Americans on their own soil, like our English-language production That Dirty Black Bag.
"We don't have a single recipe for success, and that is our strength," he adds.
In 2020, the streamers' spend on Italian television dramas almost doubled to $110m (€100m), while their total investments are expected to catch up with those of linear broadcasters by 2023, according to APA. Drama production has been bolstered by Italy's 2020 increase to its tax credit, which was upped from 30% to 40% as part of a government move to include the audiovisual sector in its post-Covid recovery plan. The overall value of audiovisual productions requesting tax rebates rose almost fourfold in 2021 to $1.7bn (€1.6bn) from $450m (€413m) in 2019, according to data from Italy's Ministry of Culture.
Lucky Red CEO Andrea Occhi­pinti says local television drama is heavily influenced by Italian history, music, art and landscapes. But there is more to it than that, adds the executive, whose film distribution and production company first ventured into television drama with 2019 series The Trial (Il Processo), which aired on Mediaset and was taken up later by Netflix. "We have a great sense of aesthetics, a cuisine and a quality of life that is the envy of many," he says. "We are the nation within which the Vatican is based, but also the one where the Mafia was born and in which some of the biggest crime syndicates are based, a country that spans from Switzerland in the north to locations situated a few miles away from Africa.
"All these contrasts and contradictions can only be a source of inspiration for storytelling for all types of genres," Occhipinti says.
Angelo Teodoli is CEO of Rai Com, Italy's biggest film and television drama distributor internationally, which sells shows including Inspector Montalbano. "Writing and production standards of the highest level allow us to successfully reach even the most competitive markets, which have long recognised the value of our product," he says.
Teodoli points out that, to be successful internationally, "stories must make our country recognisable, through style, character, locations and beauty… and must be structured according to international standards and not leave out elements of surprise to keep the attention of the public high."
This point is echoed by Kate Barnes, ITV Studios' senior VP of global content, scripted. "Italian story­telling is so strong with a real sense of character and inter-relationships that take a local story and make it globally addictive and relevant," she says. "It might be a story set in ancient Rome, like Romulus, or contemporary Genoa with Petra, but at its heart it's about very real human emotions. It makes it relevant and gripping for a modern audience." Both Petra and Romulus were produced by ITV-owned Cattleya and distributed by ITV Studios.
Other Italian production companies have been snapped up by European firms in recent years, and this could help Italian series travel to more international markets. France's Mediawan, for example, holds a majority stake in Palomar, while France's Federation Entertainment controls Fabula Pictures (Baby). Wildside and The Apartment are both owned by production and distribution giant Fremantle, part of Germany's RTL Group. This month, Fremantle also acquired a 70% stake in Lux Vide.
The increase in Italian production is not without its challenges, with Lucky Red's Occhipinti noting that "excess demand appears to be creating some problems in terms of finding professionals and talents that are up scratch, so you have to be very creative and open at this point in time." But few expect this to seriously hold back the Italian industry in years to come.
In the pipeline: Upcoming Italian series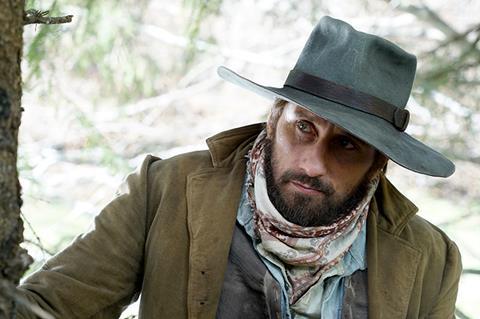 Django
Prod cos: Cattleya, Atlantique Productions, Sky Studios, Canal+
Distributor: Studiocanal
Sky and Canal+ have joined forces on this reimagining of the classic western Django, about a man's search for his daughter following the murder of the rest of their family. Set in the Old West of the 1860s and '70s, the show is described as a fresh take on the western genre with a contemporary and psychological twist. In post.
The King (Il Re)
Prod cos: The Apartment, Wildside
Distributor: Fremantle
Inspector Montalbano star Luca Zingaretti headlines this Sky Italia drama as prison director Testori, who is the absolute ruler of his domain — though his life is far from ordered outside the walls. When his kingdom comes under threat, Testori has to fight the most difficult battle of his life. World premieres at Series Mania.
Noi
Prod cos: Cattleya, Rai Fiction
Distributor: Disney Media & Entertainment Distribution
Rai's Italian remake of US drama hit This Is Us recounts the life of Pietro, the son of southern Italian immigrants, and Rebecca, born to a bourgeois family in the northern city of Turin, as they raise a family of three children. Started airing this month.
Vincenzo Malinconico, Avvocato
Prod cos: Rai Fiction, Viola Film
Distributor: Rai Com
Lawyer Vincenzo Malinconico, down on his luck, is relegated to representing friends and relatives in cases he does not always win. Insecure, separated with two children, unlucky in love — but an anti-hero audiences can warm to. Set to air this year.