With a population of 676 million, rapidly growing mobile broadband penetration and fewer regulatory barriers than some other markets, it's no surprise that Southeast Asia has become the new ground zero in the global streaming wars.
According to a recent Omdia report, total online video market revenues in Southeast Asia are set to rise to $4.5bn by the end of 2025. Although 62% of revenues come from advertising, mostly through YouTube and Facebook, subscription revenue is taking off and forecast to grow from 28% to 37% of total online video revenue from 2020 to 2025. Even a resolutely AVOD market like Indonesia is being slowly converted to pay and currently has 11.2 million subscribers, according to Media Partners Asia (MPA), although average spend per customer is still low.
This is also the only region in the world where global giants such as Netflix, Disney and WarnerMedia are going head-to-head with the international ambitions of Chinese streamers iQiyi and Tencent's iflix and WeTV. (Amazon has so far focused on Asian territories where it has a strong ecommerce business, such as India and Japan). And despite being a fragmented region with no large multi-territory broadcasters, it's also a market where local and regional streamers are putting up a fight.
Streaming services such as Viu, owned by Hong Kong telco and media group PCCW, and Indonesia's Vidio, part of Indonesia's Emtek media group, established themselves in the region relatively early and have carved out substantial market share. In terms of subscribers, Viu is second only to Disney+ in the region and the leading player in Thailand, according to MPA figures, and while Vidio only operates in its home market of Indonesia, it is neck-and-neck there with Disney+ and Viu (see company profiles below). Taiwan's Catchplay, which is also a theatrical distributor, is much smaller but has launched its Catchplay+ streaming service across Taiwan, Singapore and Indonesia and is also making an aggressive play in local-language series production.
"Local players definitely have a competitive advantage in knowing the local audience's pay and consumption patterns, and because they have exiting relationships with service providers, regulators and brands," says Omdia senior analyst Kia Ling Teoh. "But when it comes to content, they're still trying to find the right balance between cost and return."
Two regional services have already crashed out of Southeast Asia. Singapore-based HOOQ, owned by Singtel, Sony and Warner Bros, filed for liquidation last year citing a failure to grow revenues quickly enough to cover operating costs. Malaysia-based iflix, which had investors including Sky and Liberty Global, was acquired by China's Tencent. In both cases analysts say they didn't localise quickly enough and had the wrong business model.
According to Viu CEO and PCCW Media managing director Janice Lee, the right business model for the region is a combination of advertising-supported and subscription services, known as freemium. Spending power is still relatively low and piracy high in many parts of Southeast Asia, which makes a pure SVOD play a more complicated proposition than in more affluent markets.
"In Asia, there will always be certain customers who watch a lot of video, but are not going to be paying customers, so it makes sense to serve them with advertising as they're happy with that experience," says Lee. "So the aim isn't to convert everybody to pay and have no AVOD customers, but to know what we can put behind a paywall, and our strategy on that has evolved over the years."
Disney, which launched Disney+ Hotstar in Indonesia in September 2020, has gained market share rapidly with an SVOD service, but pricing is less than half of what it charges for the differently branded Disney+ in Singapore.
Meanwhile, Netflix and Amazon have both launched cheaper mobile-only SVOD plans in several developing markets across India and Southeast Asia. The Chinese streamers, which are relatively new to Southeast Asia, are focusing on freemium and gaining headway in Malaysia, Thailand and the Philippines. Those global players who are still sitting on the sidelines are watching with interest to see which model survives.
So far, the local streamers that appear to be thriving are those that are trying to grow both the advertising and subscription tiers simultaneously. Indonesia's Vidio started out as an AVOD service but launched a paid tier last year, Vidio Premier, which already ranks third in terms of subscribers behind Disney+ Hotstar and Viu.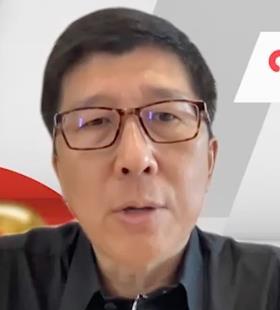 "We still need to grow the SVOD ecosystem as Indonesians are not used to subscribing," said Emtek managing director Sutanto Hartono at MPA's recent virtual APOS conference. "We've found that sports works well on SVOD and local originals will be the next journey."
Hartono said the company is aiming at a slightly lower demographic than the global players, as the aim is to convert the mainstream TV audience to OTT, in a similar fashion to what has happened in China, which was once a purely AVOD market, but now has hundreds of millions of paying subscribers.
Analysts say another key factor for success in the region is relationships with telcos, ecommerce platforms, digital wallets and other apps and tech partners, as credit card penetration is low and most consumers access online video via their phones. "Telcos have all the users and their data and can easily turn them into audience, so it's a matter of finding your partners and coming to a final deal on how to share revenue," says Omdia's Teoh.
Indeed, it was a lack of strong partners that scuppered Netflix when it tried to enter Indonesia in 2016 and was promptly blocked by leading telco Telkom Indonesia for carrying content deemed inappropriately violent or sexual. Indonesia is regarded as a key market in the region, as it has a population of 270 million, many of whom are young, under-served by cinemas and actively seeking content online. Disney+ Hotstar, Viu and Catchplay are all deeply embedded with local partners, but Netflix is still playing catch-up after being unblocked last year, hence its low market share.
Catchplay+, which as an SVOD and TVOD service with around 60% US and Asian movie content, is targeting a more upmarket demographic, has still managed to grow in Indonesia due to its local partnerships and marketing expertise. It has a long-term deal with Telkom and its pay-TV subsidiary IndiHome, which has the Catchplay+ app preinstalled on its set-top boxes, and also works with First Media, Transvision and MNC.
"Of course you need strong content but you won't reach the local audience if you don't know how to position yourself in each market," says Catchplay CEO Daphne Yang. "We've seen a lot of differences in our six years in Taiwan, Indonesia and Singapore regarding credit card penetration, the mobile plans people buy, the bandwidth situation. Are global players able to find the most efficient channels to reach the local audience and get them to pay without any barriers?"
Local heroes
Localised content is of course essential for rolling out streaming services anywhere in Asia, a fact that is not lost on Netflix, Disney or WarnerMedia as it prepares to introduce HBO Max to the region. But the correct content strategy is far from easy to figure out. Southeast Asia contains around a dozen countries, with huge diversity in languages, culture and economic development. It's not a region that can be served with a one-size-fits-all content offering. Korean drama, and to a lesser extent Japanese anime, appear to work in most markets, which gave Viu first mover advantage, but the Korean content space has already become insanely crowded.
Most streamers active in the region are now drilling deeper into content produced in languages widely spoken in Southeast Asia such as Thai, Chinese, Bahasa Indonesian and Malay. Vidio produced 15 Indonesian-language series this year, some in partnership with Wattpad Webtoon Studios, and is planning to ramp up to 36 series in 2022. "Local people love local content, that's been proven in the music and TV industries, so we believe local original series on Vidio will drive subscriptions like sinetron [Indonesian soap opera] was a big success in TV," said Hartono at the APOS conference.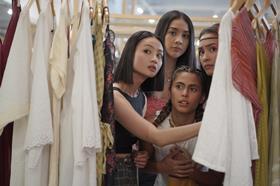 For the regional players, the question is how much to spend and in which language, complicated by the fact that some countries are multi-lingual, but no single language is spoken widely across the entire region, so the economics of producing shows in some languages don't always make sense. However, Viu is finding some of its content is starting to travel – for example Indonesian series Pretty Little Liars, a remake of the US series of the same name, played well in Malaysia and some of its Chinese series work in Indonesia. "We've tried to become a lot more locally relevant, and were initially producing content in one language for one market, but in the past year we've seen a lot more crossover, which is really encouraging," says Lee.
Catchplay's strategy has been to co-produce with other streamers and broadcasters in the region to increase budgets and produce more international standard shows. After distributing critically-acclaimed drama The World Between Us in 2019, it launched a joint venture production outfit last year, Screenworks Asia, with Taiwan Creative Content Agency (TAICCA), to produce high-quality series. Current productions include Chinese-language crime series Trinity Of Shadows, co-produced with HBO Asia and Viu's sister company, Hong Kong broadcaster ViuTV, and anthology Twisted Strings, co-produced with HBO Asia and Singapore's MediaCorp and executive produced by Taiwanese auteur Hou Hsiao-hsien.
"Partnerships enable us to spread costs, lower risk and build awareness as you have multiple partners to promote the content," says Yang. "It also help to bring in different perspectives so we can produce a story that is more universal than just what's relevant to the local audience."
Viu has also teamed with HBO Asia on its Malaysia-Singapore remake of crime series The Bridge. As Catchplay and Viu are both operating across more than their home territories, this kind of collaboration involves discussions about splitting rights and windows, but has resulted in some high-quality shows that strengthen the brand of all the platforms involved. "We're open to working with different partners in various markets, so long as we can make sense of how it would work for both respective services," says Lee.
But while Asia's local streamers are well positioned in terms of partners, business models and local market knowledge, and are being innovative in their production strategies, the question that won't go away is how long can anyone withstand competitors that are spending billions of dollars on content.
Asian media and telco groups may have deep pockets, but they're nowhere near as cavernous as Netflix's global content spend this year of $13.6bn, half a billion of which is going into Korea alone. Netflix is not winning in all Asian markets and language segments, but is producing strong Korean and Indian-language content. Also speaking at APOS, Disney Asia Pacific president Luke Kang said "we will not dabble" in local-language production, with Indonesia marked as a priority, and it remains to be seen how collaborative WarnerMedia will continue to be after it rolls out HBO Max in the region. The local and regional players were early to market and have many advantages, but will have to work hard to maintain their edge.
CATCHPLAY+
Launch date: 2016
Business model: SVOD & TVOD
Who to know: Daphne Yang, Catchplay CEO, Jonathan Spink, principal advisor
Taiwan-based Catchplay, a major film producer, investor and distributor, has so far launched Catchplay+ in Taiwan, Singapore and Indonesia and is eyeing other markets, although expansion plans were put on hold during the pandemic. The company has also become a force in Chinese-language series production through Screenworks Asia, a joint venture with Taiwanese government agency TAICCA, which plans to produce around 100 hours of content annually.
Catchplay+ also streams movies from WarnerMedia, NBCUniversal, Paramount and Sony, US independents and Korean and Japanese studios, including some new titles on a PVOD basis and library titles as part of its SVOD offering. In Taiwan, it is partnered with WarnerMedia to offer HBO Go as part of its premium SVOD package. It currently has around 8 million registered users, of which around 20% have a monthly subscription. As a theatrical distributor in Taiwan, Catchplay has handled films such as Green Book, La La Land and Parasite, and has co-financed films including The Revenant and Martin Scorsese's Silence.
VIDIO
Launch date: 2014
Business model: Freemium
Who to know: Sutanto Hartono, SCM and Vidio CEO, Hermawan Sutanto, Vidio deputy CEO, Tina Arwin, Vidio vice president, content
Owned by Indonesia's Emtek Group, which also owns broadcast channels SCTV, Indosiar and O Channel, Vidio launched initially as an AVOD service, streaming its parent company's vast stocks of drama, entertainment and sports programming. It launched a premium subscription tier last year, for which it started producing original series with Emtek-owned production outfits Screenplay Films and Screenplay Productions. It is also co-producing a slate of series with Wattpad Webtoon Studios, formed by a merger of online literature platform Wattpad and Korean tech giant Naver's Webtoon. Recent hits include romantic drama Turn On.
During the pandemic year of 2020, Vidio tripled subscribers to more than one million, ranking third in Indonesia behind Disney+ Hotstar and Viu. In March 2021, the platform had a reported 72 million monthly active users across its various tiers. In April 2021, Naver invested $150m in Emtek, which is also collaborating with Singapore-based ride-hailing company Grab in areas such as digital payments.
VIU
Launch date: 2015
Business model: Freemium
Who to know: Janice Lee, Viu CEO & PCCW Media managing director, Helen Sou, Viu chief business officer, Marianne Lee, Viu chief of content acquisition & development
Available in 16 markets across Southeast Asia, Middle East and South Africa, Viu is owned by Hong Kong-based telco and media group PCCW, which also owns Hong Kong free-to-air broadcaster ViuTV. In the first half of 2021, the service increased monthly active users by 37% to 49.4 million, while paying subscribers increased by 62% to 7 million. Its fastest growing markets are Thailand and Indonesia.
Viu built market share through having an early start in Korean dramas, but also offers Japanese anime, Chinese content from ViuTV and mainland Chinese producers and dramas from Thailand, Indonesia, Malaysia and the Philippines. In the first half of this year it launched two Korean Viu Originals, River Where The Moon Rises and Doom At Your Service, while Southeast Asian originals include two seasons of Black in Malaysia. It also produces Arabic content for its Middle Eastern service and produced UBettina Wethu, a South African remake of Ugly Betty.