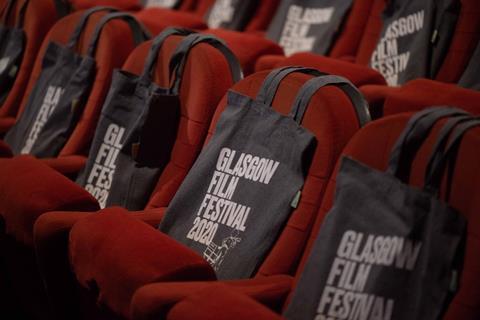 An event screening in Glasgow's sprawling Easterhouse housing estate for people affected by and living with dementia, a showcase of short films meditating on the deaf experience and a series of post-screening panel discussions to discuss issues raised by the films are among the ways the Glasgow Film Festival (GFF) is aiming to push positive social change this year.
The festival's desire is to make a reality its maxim 'Cinema For All'. The event's organisers and funders both want to dispel any notions of elitism and deliver its paying audiences and local communities added value. The Glasgow Film Theatre, which organises the GFF, was an early adopter of the real living wage in 2013, one of the first businesses in the city to do so. There are no unpaid internships at the festival, everyone on staff is paid.
The festival offers approximately two free events every day.
"It is about encouraging people to come to the festival," says Glasgow Film Festival programme director and co-director Allison Gardner.
Screen Scotland, one of the festival's partners and key funders, is "fully committed" to working with the sector to broaden access to cinema and programming across Scotland for as wide and diverse an audience as possible.
"A key part of this is to work with cinemas and festivals to improve physical accessibility and provisions such as audio described and captioned screenings," says Isabel Davis, executive director of Screen Scotland. The organisation is a partnership between Creative Scotland, Scottish Enterprise, Highlands and Islands Enterprise, Skills Development Scotland, and the Scottish Funding Council, with funding from the Scottish Government and the National Lottery.
As Davis puts it, cinema-going is "one of the most popular forms of venue-based culture in Scotland."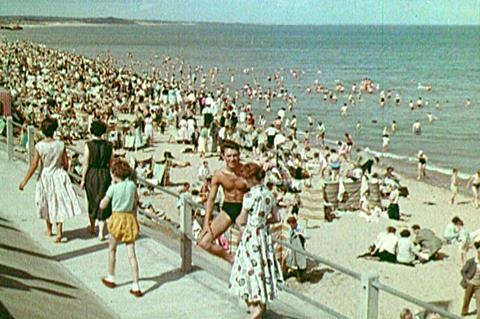 This year, the festival is mounting two ambitious pop-up events as part of its Movie Memories strand that features screenings of Virginia Heath's documentary From Scotland With Love, which celebrates a century of Scottish charm, set to a score by King Creosote.
The first was held at Maryhill Burgh Halls, in the city's Maryhill borough, staged with support from Resilient Scotland, a charity and social enterprise organisation which provides investment and backing to social enterprises. 
The event will then be held at Platform, a multi-arts community centre in Easterhouse on Sunday March 8. Both feature live local musicians, a screening and a Q&A with filmmaker Heath hosted by dementia activist Agnes Houston.
"It is important for us to get this film into a community-focused venue and it is really good to take a bit of a risk and connect with a new community as well," says Jodie Wilkinson, GFF staffer and co-ordinator of public engagements at Glasgow Film Theatre.
Wilkinson's role is to curate events that target and support more minority niche audiences. For the past three years she has partnered with the London Short Film Festival (LSFF) to mount its Visible Cinema strand during the GFF. Films are captioned and post-screening discussions are hosted by British Sigh Language (BSL) plus a stage-to-text system – which is essentially the discussion words on a screen as not everybody who is deaf uses BSL.
For this year's GFF, Zoë McWhinney, an LSFF programmer, is showcasing a collection of short films from an eclectic roster of both d/Deaf (sign language users) and hearing storytellers. The programme is accompanied by a special screening of Multiplex, a new 20-minute short from Dawn Of The Deaf writer and director Jed Shepherd. A Q&A will follow with Shepherd, producer Kate Baxter and actors Lewis MacDougall and Emma Webb.
'Cinema for all'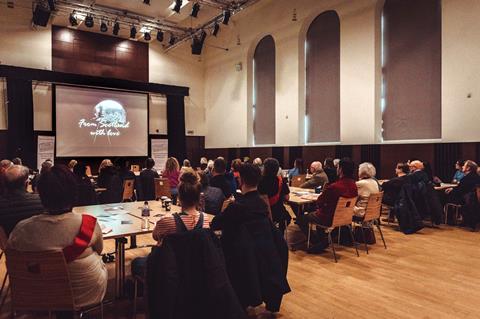 Gardner took the decision to make the festival's regular retrospective section free every morning for which there are also post-screening panel discussions as a way of "adding value" for the paying audience.
Yusuf Javed is working at the festival via New Promotor, part of a scheme put together by FilmHub Scotland to attract people from different backgrounds into film exhibition. University graduate Javed, whose parents are British Pakistani, is a proud Glaswegian who grew up in a Muslim household, determined to bring his enthusiasm and perspective to bear on GFF audiences.
One of his roles is to help organise the topical discussions in the free retrospective strand: Are We There Yet?: A Retrospective of the Future'. They include The Day The Earth Caught Fire, the 1961 film about two atom bombs going off at the same time, sending Earth hurtling towards the sun and causing catastrophic climate change.
Javed helped to bring together representatives from climate change organisations for the post-screening talk.
He has also worked to stage a discussion around the issues raised in Soylent Green, Richard Fleischer's 1973 film starring Charlton Heston, which features the last big-screen performance of Edward G. Robinson. It portrays the earth in 2022 ravaged by pollution and overpopulation.
District 9, South African director Neill Blomkamp's 2009 guerrilla-style debut feature about aliens kept in camps and treated as second-class citizens, throws up a host of discussion points, "just right for a post-Brexit Britain where asylum seekers and immigration is a hot topic," Javed notes of the talk that will take place on Friday March 6.
"These films bring up these issues so we bring that out a bit more and open up that discussion," he explains. "Then the event can have more impact and change it for the audience."
The Glasgow Film Festival runs until Sunday March 8.