The boom in high-end TV has reached the Middle East, where both original content and local versions of international dramas are in demand.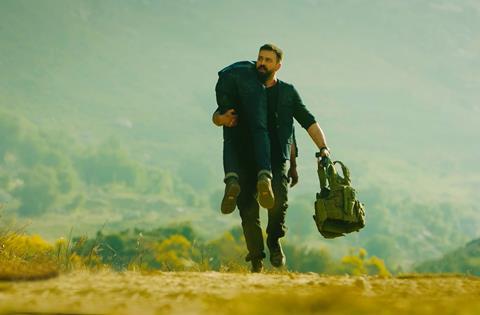 One of the key themes at this year's edition of global content market Mipcom, held in Cannes in October, was the rise of a so-called 'glocal' production and distribution approach. Sparked by the proliferation of digital platforms, led by companies including Netflix and Amazon, with both mainstream and niche content needs, it has given rise to a wave of successful, non-US, high-end drama series, which are hits at home and also find audiences regionally and globally.
A Mipcom discussion 'Successful Content in the Middle East' suggested the Arab TV world is catching up with this trend. The MENA TV sector is undergoing a boom, with the number of pan-Arab drama series and formats proliferating and increasingly travelling beyond their home borders.
Nabil Kazan, founding president of Beirut-based advertising consultancy KPTV-MENA and a veteran of the region's TV industry, noted Arabic series are on the rise in terms of the number being made, bigger budgets, starrier casts and higher TV ratings.
He said around 100 Arabic dramas and comedies had been produced specifically for the peak TV viewing season of Ramadan in 2017, which ran May 26 to June 24.
Pan-Arab approach
Top shows in the region over the past six months included Lebanon's Al Hayba, about a family of arms smugglers working the border between Syria and Lebanon, the satirical Saudi Arabian show Selfie, Syrian Civil War drama Waiting For Jasmine, historical series Malik Bin Al Rayb, about the adventures of a poet from the ancient Bani Tamim tribe, and the hard-hitting life-under-Isis drama Black Crows.
Fadi Ismail, director of group drama at pan-Arab, Dubai-based broadcaster MBC, observed that shows are increasingly finding audiences outside their home territories. He said this could be seen, for example, in Saudi Arabia, where the most popular show during Ramadan was local production Selfie, but with Lebanon's Al Hayba and Black Crows also featuring in the top five. "What's interesting is the ascendency of pan-Arab drama not only on TV, but also on digital platforms and social media," said Ismail. "Pan-Arab shows like Al Hayba and Black Crows have scored high ratings outside their home territories, higher than in previous years.
"Al Hayba was a big success in my opinion because it had captivating characters that we really wanted to follow. The plot was also tied up with a feudal culture, which has emotional resonance across the region.
"Black Crows banked on being a reflection of a daily news story," he added, pointing out the portrayal of life under Isis was a "concern for every single Arab".
A number of new players are entering the scripted drama arena in the region. "Everyone is moving from non-scripted to scripted," said Joseph Husseini, channel head at MTV Lebanon and founder of production and distribution company Bright I. He said the channel is increasingly branching into drama, having previously focused on factual and studio-based entertainment content. MTV Lebanon's new enthusiasm for drama has been fuelled in part by its success with Al Hayba, which it had acquired from local production and distribution company Cedars Art Production (previously known as Sabbah Brothers). "It had huge ratings and we made a lot of money," Husseini added.
MTV Lebanon is now moving into producing its own in-house drama series and has signed a contract with popular Lebanese actress and writer Carine Rizkallah to create an in-house series, having previously broadcast her production Li Akher Nafass over Ramadan 2017. "We're going to start production soon on a new series, which will be made in Lebanon, although the idea is to make something that could travel worldwide," Husseini explained.
Filling the gaps
The Mipcom talk also revealed a growing regional interest in tailored Arabic-language remakes of popular US and European TV shows.
"We did an in-depth analysis of the market and looked at where the gaps are, and then at what was available in terms of formats worldwide, mapping their success with the gaps," said Khulud Abu Homos, CEO of fledgling company Arab Format Lab, a subsidiary of the Saudi Ritix Group with offices in Dubai, Cairo and Jeddah.
Under the strategy, Arab Format Lab has acquired a number of successful drama formats in recent months including Entertainment Experience, the user-generated movie show created by Dutch company FCCE, US teen medical comedy-drama Red Band Society and Spanish prison drama Locked Up, which the company plans to transpose to Guantanamo Bay.
While the pan-Arab drama scene is on a roll, many of the speakers suggested the key to sustaining and expanding the trend is to find partners outside the Middle East. The region has a population of some 300 million people, but poor penetration rates for pay-TV outside key markets such as the Gulf — alongside piracy and the fact many people subscribe directly to the US versions of platforms such as Netflix and Amazon — have combined to cap potential revenues and therefore production budgets.
"The region is too small to grow the quality of production and storytelling," said Ismail. "We have to look outside the region to do content that really makes a difference, and there's nothing wrong with that. There is no reason why we can't do what Denmark, or even Israel, is doing."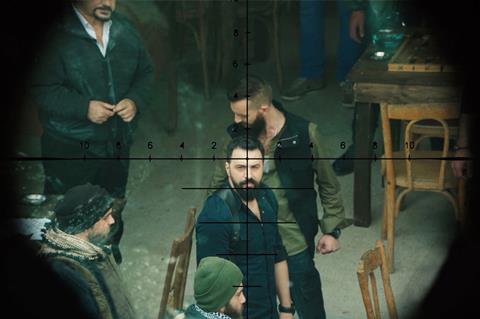 Talal Al Awamleh, CEO of Jordan's Arab Telemedia Group, said his company was actively looking for international partners, in response to the difficulty in raising sizeable budgets through broadcasters in the region. This marks a fresh departure for the Amman-based production and distribution group. It has produced more than 5,000 hours of content aimed only at Arabic-language audiences since its creation in 1983, including hit shows The Sons Of Al Rashid, Abu Ja'far Al Mansour, Al Hajjaj and Malik Bin Al Rayeb.
"We're looking for stories that can fly outside the Middle East and appeal to more international audiences," he said. "You need to find relevant stories that can talk to audiences both in the region and outside. It involves higher standards, more detailed development on the storylines and international talent, as well as different distribution and marketing strategies. It's a game-changer."
Power of 10
As part of this drive, Arab Telemedia Group has moved away from the traditional 30-part series aimed at a Ramadan broadcast in favour of 10-part series, which are more in keeping with popular US-produced series such as Breaking Bad or Narcos. Al Awamleh noted that the success of Narcos, which combines Spanish and English-language dialogue, shows there is an international market for multilingual dramas.
His company's internationally focused projects include Guantanamo Bay drama Camp 7 and sci-fi series The Necronomicon, inspired by the fictional magical textbook referenced in a number of works by horror writer HP Lovecraft. "The story allows us to have English- and Arabic-speaking characters, from journalists and prison-camp guards to detainees," he said of Camp 7. "It allows everyone to speak his own language but in a natural way."
Sadek Sabbah, chairman of Cedars Art Production, which produced Al Hayba, said the show was already sparking interest outside the Middle East.
"We have already signed deals in Georgia, Russian and another Eastern European country, and negotiations are underway on a number of other territories," he said.