Europe's latest co-production legislation makes it easier to co-produce with international partners. Geoffrey Macnab looks at what the changes mean for producers.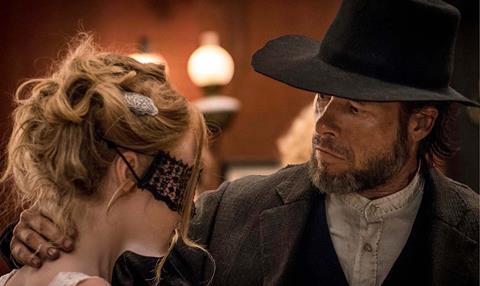 Twenty-five years after it was created by the Council of Europe, the European Convention on Cinematographic Co-Production is going international. An updated version was signed into existence at International Film Festival Rotterdam on January 30 to open it up to non-European producers. Now it will be much easier for European signatories of the convention to co-produce with partners from outside Europe.
The revisions to the convention come in response to the needs of European producers themselves who are increasingly working with non-European partners, notably in recent years with Canada, South Africa, Australia, New Zealand and Latin America.
"Since producers are making films with those countries, it was a duty for the Council of Europe and the European Convention to open the door to them," suggests Roberto Olla, executive director of the Council of Europe's production support fund Eurimages. Olla has been instrumental in updating the convention rules for the Council of Europe, the Strasbourg-based body that exists separately from the European Union and is charged with promoting human rights, democracy and the rule of law in Europe. Eurimages itself has recently opened its fund to countries outside Europe and revising the convention was, says Olla, a logical next step.
"We are a little bit late, we should have been doing it before," he says.
Beyond Europe
The revised convention will make it far easier for its signatories to work with non-European countries. They will not need to rely on bilateral treaties, which not every country has. Countries outside Europe that wish to sign the convention will need to obtain the unanimous vote of all the other signatories. It is likely that only those non-European countries already making co-productions via bilateral treaties with individual European member states will wish to join the convention.
"For companies like us who are operating very actively at a global level and co-operating with filmmakers not only across Europe but also with Latin America, South Africa and India, it will increase our possibilities and make us much more flexible," says producer Mike Downey of UK company F&ME. He regularly uses the convention to produce projects such as Michael Bassett's debut film Deathwatch, a UK-Germany-Czech Republic co-production, on which F&ME was the majority producer, and Fridrik Thor Fridriksson's Falcons, which was an Iceland-Norway-Germany-UK co-production, on which F&ME was the minority partner.
The other significant enhancement of the convention is that it has adjusted the minimum and maximum proportions of contributions from each co-producer. The minimum contribution rate is now 5% of the overall budget, down from 10%.
Under the old system, smaller territories could use the convention to co-produce but they were still effectively excluded from bigger projects as they were often not in a position to provide the 20% of the overall budget required to become part of bilateral co-productions and the 10% required for multilateral co-productions. They could still participate in such projects as service producers but would not be recognised as official national co-production partners.
"It's a very good thing that you can come in with a lower percentage and still be an official partner,' says Dutch producer Els Vandevorst (Brimstone, Francofonia, Dogville) of the new rules. "There are situations in every co-production when you want to use an element but can't because you have to take it from the co-producers you already have."
The convention also needed to be changed for linguistic purposes. The original version is framed in outdated analogue language. For example, the 1992 convention talks about "the object of the co-production" as being to "share the rights over the original negative" and the need for co-producers to have an "internegative" for their own use. Such language is no longer relevant now that distribution in Europe is almost entirely digital.
The mantra behind the convention in both its new and old forms is to "simplify, standardise and to give legal certainty". Of course, the system is not perfect. However, its multilateral nature makes it a more flexible tool than a bilateral treaty.
"Essentially it allows a pooling of creative, financial and technical expertise and resources, as well as a sharing of risk across a number of different countries and it is an intrinsic part of how we do business in Europe today," says Downey of how it has helped his work.
Stimulating production
The convention was adopted by the Council of Europe in 1992 and came into force in 1994. It has underpinned European co-production ever since and been ratified by 43 Council of Europe states. Previously a European filmmaker looking to co-produce would have to rely on a complex patchwork of bilateral treaties, which worked well for larger territories but effectively froze out smaller European nations that had not negotiated any such treaties. Different countries have different numbers of treaties. Outside Europe, Canada, for example, is one of the most active countries offering incentives on a bilateral basis, with more than 55 co-production agreements worldwide, while inside Europe, France has more than 30 treaties. Other countries have far fewer.
The convention means all signatory countries can work with each other using one treaty.
It came into being at a time when the whole landscape of European 'audio-visual space', as it was called, was changing. Eurimages, the Council of Europe's fund for co-production, was launched in 1988. The 'Television Without Frontiers' directive established a legal framework for the cross-border transmission of TV programmes the next year, and the Media Programme was launched in 1991. All were aimed at stimulating the pan-European production and distribution of European films, talent and companies. Between them, these measures helped usher in a brave new world.
Although the UK withdrew from Eurimages in the mid-1990s, it has been fully involved in redrafting the convention. For any UK producers trying to co-produce with European partners, it remains an essential tool. Given the way UK co-production rates have plummeted (there were only 23 in 2016 according to BFI data compared to an already low 37 the year before), its importance cannot be overstated.
"The convention on the whole has served well over the years," says Downey. "It has its quirks, but on the whole it is a straightforward piece of legislation that has to bring together a vast number of countries of different shapes and sizes.
"If you are co-producing with anywhere in the world, it is essential to embrace it and work with it, as it is often the key for companies like us who are co-producing on a global level as it can link together countries by combining it with bilateral treaties."
One final further change ushered in by the new convention is it should now be possible to measure accurately just how well the system actually works. There has never been a system to monitor the number of productions made using the convention or of sharing best practice advice in its application, for the simple reason member states did not want to pay the extra cost of such research. The revised convention proposes Eurimages will undertake the work.
All that remains to ratify the new convention is securing the signatures of the member states. Netherlands, Greece, Lithuania, Luxembourg, Malta, Slovakia and Ukraine all signed in Rotterdam. Other countries will follow in due course. In the short term, at least, the old convention will remain in force. It and the new, modified version will exist side by side.
"As we move from the old regime to the new regime, unfortunately, we will still have two legal systems," says Olla.
"I will try my best to push the Association of Producers to motivate their own governments to sign and ratify the convention. The objective is to have one system for everybody and to simplify — not to complicate things."