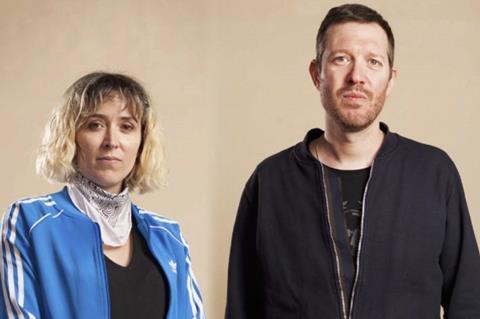 The Last Hillbilly is a quintessentially American story…told by two filmmakers from France. Lille-based directing team Diane Sara Bouzgarrou and Thomas Jenkoe met their main protagonist, Kentucky-based Brian Ritchie, by chance during a research trip to the US.
"Everybody knows that we're uneducated, poor, violent, racist, inbred. It's all true," Ritchie says in the film. What that description doesn't capture is his passion for his Appalachian roots or his humour, sensitivity and intelligence. His poetry features in the documentary's narration.
The Last Hillbilly was chosen for Cannes 2020 in the ACID selection. Covid-19 scuppered that in-person premiere but the film has been a big hit on the virtual festival circuit and is now receiving its international premiere on Nov 20 in the IDFA competition for First Appearances.
New Story will release the film in French cinemas on Dec 30; The Party Film Sales handles international sales.
With Jenkoe suffering from a (non-Covid-related) sore throat, Screen spoke to Bouzgarrou ahead of the first IDFA screening on Friday November 20.
How did two filmmakers based in France come to tell the story of The Last Hillbilly?
It's true we had both made very different films [before] but we had a common ground which was an interest in literature and poetry. We wanted to do something new. We wanted to get the pulse of America by going to a very small place that has not been documented in tourism or art. We went to the smallest place we could find in Kentucky, where nobody goes. We went for fast food one night and we were talking in French. This guy comes up and said, 'What the hell are you doing here, guys?' He was very surprised to find French people there. That was Brian. If we had been New Yorkers or Californian, it would have been completely different. We were very eager to discover with virgin eyes what it would be like to live there, in Appalachia, and he was very curious about our way of thinking. He was very eager to explain to us what it really is to be a "hillbilly," which was a word we had no clue about it.
How long did it take to win his trust?
From the beginning, we decided it would be very important to live among his community. In 2015, we went to spend a month in Kentucky after meeting him in 2013. We had brought our camera and did a few shots with Brian and the landscape. We came back two years after and started working on the film. From 2015 to 2019, we spent at least seven months [in Kentucky] so we could really become intimate with him, his family and friends, get accepted and get everybody accustomed to us bringing the camera and putting a wireless mic on them. It was a slow process but they were very generous and very welcoming.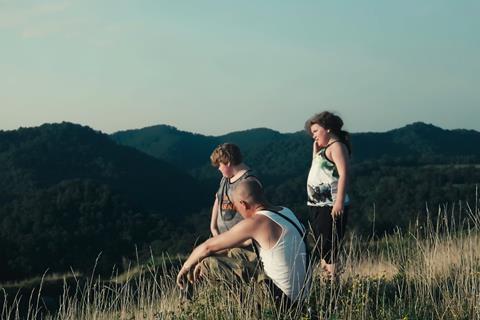 How did you discover his poetry?
We discovered his texts when we spent a month in his trailer. There were all kinds of notes and poetry in notebooks. Nobody really knows about his poetry in his family. He is very shy about it. But early on he showed us his work. Immediately we were struck by the power of his words. Little by little, he became very much involved in the creation of the film through his poetry.
Have you seen the new Ron Howard film, Hillbilly Elegy?
We read the book [by J.D. Vance on which Howard's film is based], which was a huge bestseller. We were interested in reading all sorts of stuff about the hillbilly people…People in Kentucky were very angry about the book, not at all agreeing with his insights into the hillbilly world…We thought it would have been way better if Ron Howard had actually cast people from Appalachia. We were kind of surprised he chose Glenn Close and Amy Adams. But we can't say harsh words on the film because we haven't seen it yet.
The way you combine imagery of the natural world with Brian's poetry reminded me of passages in Terrence Malick films. Was Malick an influence?
We knew from the beginning we wanted include Brian's poems. We tried at an early stage to create a way of editing that would be more associative than narrative, so it could interact with the poetry. We collected all kinds of imagery that could be used in a poetic level. We spent a lot of time reading his poems, selecting the words, finding the rhythm. We had scenes that could really belong to the reality of his life and moments where we wanted to dive into his stream of consciousness. Malick was a strong inspiration for us.
Will you and Thomas continue working together?
We are going to keep on working together but also working separately. It's important for both of us to keep writing our own projects. I am working on one project, a weird documentary about a person I know very well who has a strong and weird imaginary relationship with Jeffrey Dahmer, the serial killer. Our next project together is going to be based on a kid in America, which is such a violent country, at the beginning of their teenage years.