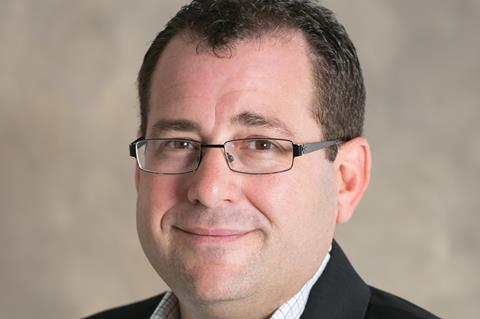 IDW Entertainment (IDWE) president David Ozer has served in various executive positions at television companies such as Sony Pictures Television, DIC Entertainment, Starz and RHI Entertainment in the last 30 years.
In 2013, Ozer was tasked with launching IDWE, and has since overseen the creation of shows like Wynonna Earp, which airs on Syfy in the US, Spike TV in the UK and Australia, and Netflix globally, as well as Dirk Gently, which airs on BBC America in the US and Netflix internationally.
The company has forged creative partnerships with authors like Jonathan Kellerman, creator of the Alex Delaware detective novel series that IDWE is developing into a TV series, and Joe Hill, creator of comic book series Locke And Key, which is currently set up at Hulu.
IDWE operates as a mini-studio and maintains a major ownership position in the properties it develops. As a division of IDW Media Holdings, IDW Entertainment has access to a cache of intellectual properties ready for potential development through its sister entity, IDW Publishing, the comic book and graphic novel publisher.
Ozer spoke to Screen about IDWE's marketing strategies, the importance of IP in a crowded marketplace, and his company's push into digital content.
IDWE prides itself in working outside of the studio system, can you provide examples of how you do that?
Our whole business model is working outside of the studio system. Locke And Key, probably our best-selling comic book property for IDW Publishing, had some previous iterations in the entertainment space, but was never turned into a series. So, working outside of the studio system we hired Joe Hill, who created the property, to write the pilot. We got our pilot script and received our series format, then we packaged Carlton Cuse as our showrunner. Then, we took it out to the market place. We had multiple networks bidding and [ended up with] an agreement with Hulu, where we are the studio.
Another example is Wynonna Earp, which is based on another IDW property. We work with a company called 724 films, and we control the worldwide rights on Wynonna outside of Canada. So, those are two perfect examples for how we work outside of the studio system.
What do you currently have in development that you can talk about?
We're developing The Devil with Ellen Pompeo's production company Calamity Jane. This is a property that [Pompeo] had the rights to and we took over the option. We brought on a writer named Dave Gillian to write the pilot script. Once that's ready to go we will continue to package it and take it out to the marketplace. So, we're going directly to networks and streaming services, both here and internationally.
Are you looking for international partners on The Devil, or is the plan to be the sole production company?
Any project we look at we're looking at it from a global perspective, asking if it can work outside of the US. That's certainly an important piece of our business model. In many cases we are the sole production company, but we are certainly open to co-productions. The Devil is set in Liverpool in the 1980s, so it makes sense to have a co-production partner in the UK. On Dirk Gently, we have a co-production partner in AMC Studios. It's really on a case-by-case basis. Right now we act as the studio and control the rights to all of the projects that we currently have in development, until we take them out.
What types of properties are you looking for outside of the IDW comics library?
We're not bound to just properties that are based on IDW comics, we're looking at third party [projects] that we can reverse engineer. Such as, finding a project to develop for television, and if it makes sense, create comics and graphic novels around it. Dirk Gently is a perfect example of that. That came to us through a third-party company called Ideate Media who had the rights. We optioned [Dirk Gently] with them, we co-developed it, and subsequently our publishing line created a whole set of comics based around the TV show we were developing. So, our development pipeline can go both ways. We're wide open to third party content, and we are also developing based on our existing IP library.
What's been your experience working with SVOD partners like Hulu and Netflix?
Hulu has been incredible partners with us on Locke And Key. Creatively, it's just terrific. It is the same with Netflix. Wynonna Earp is on Netflix internationally, and also in the US. Dirk Gently is a Netflix original outside the US. We enjoy great relationships with both and are looking to do more. We don't develop a property saying this one's just going to be for SVOD, or this is going to be for basic cable. We develop the best property we can. We bring on the strongest writer, we get the pilot script to where it's as good as it can be, a series format, the package, and then we take it out. We take it out wide, and wherever we feel is the best home for that property is where we hopefully would be able to do a deal.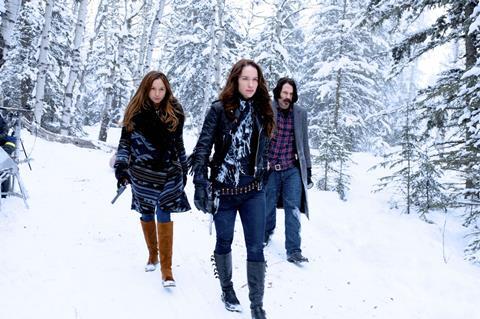 IDWE had a unique marketing strategy in the lead up to Wynonna Earp, can you talk more about that, and how it ended up at Syfy?
Syfy licenced it; it was an acquisition. Because IDW is such a tremendous brand in the consumer marketplace, we started marketing Wynonna about three months leading up to the premiere, and specifically marketing to the comic book world. That included published ads, having the cast at [comic book convention] Wonder Con, and an extensive presence on social networks.
As a result, we saw over 40% new viewers come to the premiere on Syfy. So, it was an effective marketing campaign to bring new eyeballs to the set and introduce this comic book world. We did the same thing with Dirk Gently, ads on our books and in our comic con booth, and we will do so with Locke And Key in a big way. We will actually do that with all of our shows. It's very unique to have that kind of platform. Traditional producers can't offer any of that.
IDWE maintains ownership in its material. What does that mean for the company and the creators that you work with?
It's building a library of assets that create tremendous library valuation for the company. Instead of optioning properties to traditional studios where we are passive participants, here we are now driving the process, expediting the development, and control of each show.
How important is IP for your company for breaking through the large volume of shows out there?
IP is tremendously important. With all the television shows out there it helps break through that clutter. Also, when you look at existing IP that we're developing, you have quite a bit of the story already broken. If it's an effects-driven show, you've got key artwork that you can use. And you also have a fan base going into it. When we announced Locke And Key at Hulu, there was a large number of fans that came out of the woodwork through social media saying that they love this property - it's their favourite comic book brand. [The built-in fan base] gives you such a platform to launch above just the traditional piece of IP.
What's coming up for IDWE?
We are developing a property called Awakened and it's based on a novel that's written by Chip Murray who stars on [reality TV series] Impractical Jokers. It's a fun thriller and the book has not been released yet. Because we're working outside of the studio system, we have quite a bit of talent that wants to be associated with the company.
IDWE recently announced the creation of IDW Digital Studio. What types of programming will the digital studio offer?
The emergence of different platforms like Twitter and Snapchat means we need to get aggressive and produce content for these different platforms. That's going to be through episodic video, animation, short form, social content, digital comics, interactive, mobile and so forth. We are moving more into that digital world. It's just the next logical expansion for us.
Consumers are getting their content in so many different ways right now, and what we want to do is to be a company that can serve them in all those areas. We have IDWE, which is serving the more traditional platforms. Now, how do we now get into these other outlets? And I think the digital studio will let us do that.