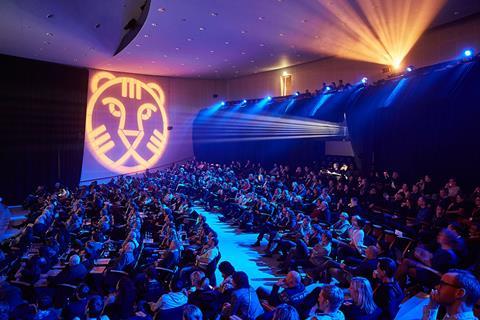 International Film Festival Rotterdam (IFFR) is seeking a new general/artistic director that will lead the festival to its landmark 50th edition, and into the future.
IFFR has now set out its requirements for the role and is aiming to complete the appointment before December 2019.
New decade, new director
As the festival enters a new phase, the opportunity has arisen for a new director to take over after the 49th festival edition in 2020 (Jan 22-Feb 2), following the announcement that Bero Beyer is stepping down after five successful and innovative years.
His replacement must offer new insights and fresh ideas to further strengthen the international position of IFFR in a competitive and shifting festival landscape. See the full job description here.

IFFR has been fostering independent cinema since 1972, showcasing features, shorts and video installations. With more than 300,000 visits and 2,400 professionals attending every year, IFFR is one of the largest audience and industry-driven film festivals in the world.
The organisation is guided by a supervisory board and operates with a two-headed board of directors consisting of the general/artistic director and the managing director. The general/artistic director will become the figurehead and the face of the festival; representing the organisation, and positioning and profiling IFFR both internationally and nationally.
The selection process
The search for a new director is led by an external consultant: Elisabeth Dielesen of Cultuur+Ondernemen in the Netherlands. IFFR's selection committee consists of three members of the supervisory board and managing director Marjan van der Haar. The first round of interviews will be held by the selection committee in autumn 2019. Subsequently, a second round of interviews will be held by the advisory committee, which consists of a selected number of employees.
The position is open to international applications. The closing date for applications is Sept 13.
To apply, email Elisabeth Dielesen at elisabeth@cultuur-ondernemen.nl. To find our more, call her on +31 6 29 00 02 31

International Film Festival Rotterdam (IFFR) has been fostering independent cinema since 1972.