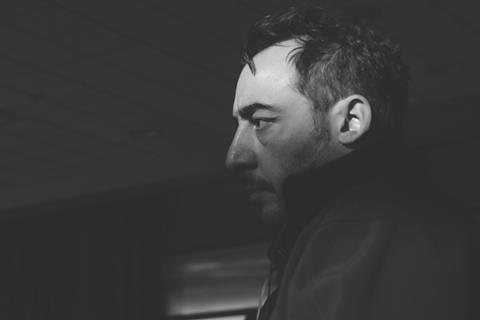 Montreal's Fantasia International Film Festival (August 5-25) kicks off its hybrid 25th edition today with Brain Freeze, Quebecois filmmaker Julien Knafo's debut solo feature and unintentionally timely "zom-com" about the aftermath of a luxury golf club's plan to stay open all year.
When the club genetically modifies its turf the water becomes contaminated and turns the locals into zombie mutants. The ensuing chaos is seen through the eyes of a 50-year-old security guard (Roy Dupuis) and a 15-year-old (Iani Bédard) who must protect his baby sister.
Brain Freeze is produced by Barbara Shrier of Canada's Palomar Productions, and is funded by Sodec, Telefilm Canada, Fonds Quebecor, federal & provincial tax credits, Société Radio-Canada, Super Écran and Palomar. WaZabi Films handles world sales. Cinedigm will distribute in the US and Blue Finch in the UK.
Knafo spoke to Screen about the long road to getting a zombie film made in Quebec and the challenges of filming during the pandemic. Brain Freeze premieres at Cinéma Impérial in Montreal today (August 5) and screens virtually on Monday, August 9.
How did the idea for Brain Freeze come about?
It was a project that came into my head nine years ago. I love a great horror movie, like The Exorcist, but I'm not a horror genre filmmaker. I decided to write something just for fun. There's a little island in Montreal that's pretty rich, and I thought it would be funny to set a zombie movie on it. I got a grant from Sodec pretty quickly to write [it]. About three years later I met my producer, Barbara Shrier, at a festival and wrote to her on Facebook asking if she would be interested in producing a zombie movie and she was like, "Oh my god, yes."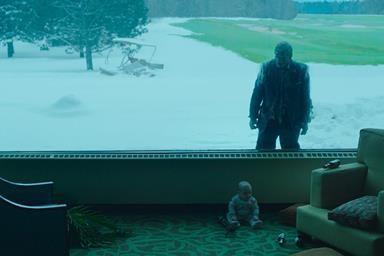 Why did it take so long to come together?
It was really hard to sell the film in Quebec. We haven't done dark comedy – all our references come from the UK, like Shaun Of The Dead, or the Coen brothers. Robin Aubert wanted to do a zombie film at the same time as me. He was a more well-known director than I was. He made Les Affamés [2017 Netflix zombie horror, English title The Ravenous]. It was not well received by the public but critics really loved it so that helped me. Those years really gave me the time to work on the script. I'm really happy with my final version and I'm not pissed that I took nine years to do it.
There are many parallels between the Covid-19 pandemic and the zombie outbreak in the film – were they intentional?
Nothing was planned. The only moment where we tried to get our film close to what was happening in the world was with Donald Trump building the wall and the migrant situation. We had the idea of an island where people were going to be quarantined and were thinking about Trump not wanting the Mexicans to come and this whole idea of fearing what you don't know. When the pandemic started we were shooting a scene with my main actor taking toilet paper from the island, and then on the news there were all those crazy images of actual people taking all that toilet paper. The parallels are scary. I can't say I'm happy about it.
What was the biggest challenge in making it?
We were made to stop filming five days before the end of our shoot because of the pandemic. Those last few days were the most important. It was set in winter, we were filming babies – there's one baby in the film, but we use twins – and I didn't know when we were going to be able to reshoot. Those babies will grow, it wasn't going to be winter anymore and if I didn't have my most important scene in the film, I wouldn't have a film.
We were shut down in March [2020] and in July, the moment we were allowed to shoot again, I went back to see the babies. They were supposed to crawl in the film, but they were walking. Then one of the babies broke her legs, two weeks before the shoot. She was wearing a winter suit so you couldn't see her casts. Sincerely, I thought I would need to hide from the police – they're going to think it's me that broke the legs!
It's a C$3m [the budget rose to C$3.8m / USD $3m by completion] film with zombies, cats, babies, winter. Doing a film like this with C$3m, the chances you aren't going to make it are very high. There was reinvestment of salaries from me and the producer. The actors we have in the film are at a point where they are asking more than regular actors because they are well-known. Most of them were attracted to do a film that will be entertaining, but will also have a message, so they took a lower fee. They knew there was a commitment, and they were ready to make that commitment.
How do you feel about opening Fantasia?
It's my dream. It's such an honour to open a festival that brings so many people together. I'm very humbled.