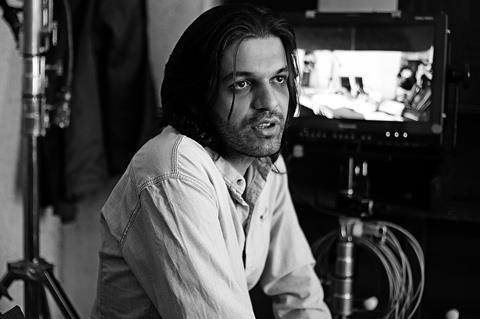 Iranian director Keywan Karimi hasn't had much luck when it comes to attending film festivals.
When his feature Drum was screening at Venice and elsewhere in 2016, he was locked up in Tehran's Evin Prison, serving a sentence for "propaganda against the State." This stemmed from his 2013 documentary, Written On The City, about political graffiti in Tehran. He was finally released in spring 2017.
His latest project, Do You Know Anything About Omid?, was pitched in IFFR's CineMart last week. However, thanks to the pandemic, he wasn't able to travel to Rotterdam in person. The project was chosen last summer for La Fabrique in Cannes - the programme for helping talented directors from developing countries present their work internationally - but he did not make it there either.
"I lost Rotterdam, I lost Cannes," Karimi wryly reflects on yet more abandoned travel plans.
Nonetheless, his project is fast picking up momentum. He credits La Fabrique with bringing aboard two co-producers, Promenades Films in France and Germany's 2 Pilots Filmproduction. Some 30% of the €800,000 budget was in place before CineMart started and the writer-director is hoping to shoot in Iran this year.
Now, at CineMart, potential backers who first encountered the project at La Fabrique are still tracking the project.
"It is not just money, it's a network," the director says of what CineMart offers. Any film that passes through the much-vaunted co-production market comes to the attention of distributors, sales agents and financiers throughout Europe.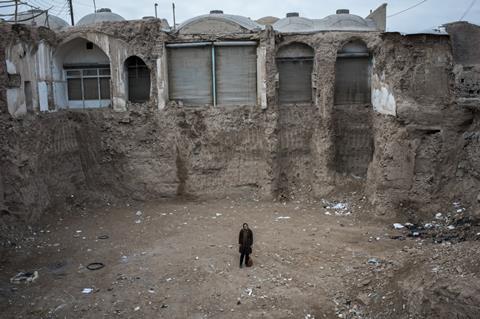 Do You Know Anything About Omid? is partly inspired by its director's experiences in prison. It's the story of middle-aged couple who've lost their child. During their journey to find him, evidence emerges about their past as political prisoners and their relationship with the child.
In recent days, Karimi has had his very own CineMart "mentor," French producer Jean des Forêts of Petit Film, advising him on how to negotiate the event.
As the director notes, "In Iran, we don't have any government fund. We don't have investment like here [in Europe] with the CNC or World Cinema [Fund]… I am not inside the system so I cannot have any help from the government."
However, Karimi has secured private investment and is beginning to apply to European filmmaking bodies. He is making the new feature through Key Film, the company he set up with his brother, Kamal Karimi, in 2002.
Earlier in his career, the filmmaker, who is of Kurdish origin, experienced censorship problems in Iran. His work was rarely shown in the country even as his reputation was growing aboard. Films like 2012's Broken Border, about Kurdish labourers on the border between Iraq and Iran, and Written On The City rankled with the authorities but weren't seen by local critics or audiences.
From 2013 onwards, he was forbidden to travel and his passport was taken away. In 2016, he was given a six-year prison sentence, later amended to one year (with the rest of sentence 'suspended.')
After his release, Karimi came to Paris to work on his new projects. He is determined, though, that Do You Know Anything About Omid? will shoot back home in Iran.
He says everyone asks why he is so keen to film in Tehran, given his imprisonment in the city less than five years ago. However, he is avoiding direct involvement in anything political and doing his best to stay out of the spotlight. "Definitely, I keep this connection with Iran and Tehran, I am not an exile or a refugee," he states.
"I don't know how it will be. I don't know whether [the authorities] will give me the permissions but I know it is possible to make a film in Iran. If [Mohammad] Rasoulof and [Jafar] Panahi can make a film, I can make a film too."