The current regime in charge in the United States has made the visa acquiral process more difficult than before. US immigration attorney Nita Nicole Upadhye of NNU Immigration explains the changes.
Under the Trump administration, UK media professionals are finding it increasingly challenging to secure visas to work in the USA.
Given the close working and cultural ties between the UK and US media industries, the route for British media representatives to secure temporary work visas for US assignments should be straightforward. But it's an assumption that's catching many media professionals and organizations off-guard.
The reality today is that US visa applications across all classes are enduring increasing scrutiny by US immigration authorities.
US visa clampdown
Although we've not yet seen comprehensive immigration legislation passed through Congress, a number of changes in both policy and enforcement have taken effect under the Trump administration.
Without the need for congressional approval, President Trump has initiated several small but highly impactful actions through regulations, administrative guidelines, and immigration application processing changes. For example, the 'Buy American, Hire American' order signed in April 2017 directed the Secretaries of State, Labor, and Homeland Security, as well as the Attorney General, to propose new rules and issue new guidance to protect the interests of US workers.
The changes have resulted in a higher rate of visa denials. Securing a visa to work in the US even temporarily is proving challenging for media professionals, with decision-making focused primarily on protecting jobs for US workers.
According to the latest figures published by the US Department of State, Bureau of Consular Affairs, there was a 3% drop in visas issued to UK media workers in 2017 against 2016 (2,056 media visas were issued in 2017 and 2,114 in 2016). Overall, the number of temporary visas issued to UK nationals dropped by 4% from 2016 (101,765) to 2017 (105,905).
It's not clear from the figures if the drop in visas is as a result of fewer applications or more rejections (or both), but, anecdotally, we are certainly seeing more stringent adjudication at the US Embassy in London. Consular officers appear to be exercising greater discretion, which is slowing processing times and creating greater uncertainty as to the expected outcome of applications.
For one global company with over 4,000 employees worldwide, during the Obama presidency the success rate at NNU Immigration for initial applications was virtually 100%. Under the Trump administration, we're facing a considerably more heavy-handed approach including sending some employees in for a second interview when the first application was denied without just cause. It's indicative of the longer timescales and greater costs for multinational companies operating in the US.
Against this backdrop, and with visas so often left to the last minute in media projects, what can you do to avoid a rejected visa and give your application the best chance of success?
I visa for international media professionals
Any non-US national travelling to America for the purposes of gainful employment will need to hold a valid visa to gain lawful entry into the US. Visa-free entry under the Visa Waiver Program does not apply for employment purposes. Likewise, the US B-1 visa for temporary business travel does not cover media-related work.
Among the many different temporary employment-based US visas, the I visa classification is aimed specifically at representatives of the foreign media traveling on assignment to the US.
While other employment visas may also be applicable to media workers, the I visa can offer a less time- and labour-intensive application process. However, the I visa eligibility criteria for both the applicant and the media content are stringent and, given current levels of scrutiny, your application has to work hard to convince the consular officer that you should be granted the visa.
Applicant eligibility
In addition to satisfying general grounds for US admission in areas such as nationality, immigration history and personal circumstances, for the I visa you will be scrutinised in relation to your professional skills and experience, and as to why this role cannot be undertaken by a resident US worker.
The I visa is potentially open to a broad range of print and broadcast media and film-related professions, whose roles are deemed to be essential to the operation of the media, such as journalists, film crews, editors and production staff. It does not extend to individuals involved in associated activities such as proof-readers, librarians and set designers who would need to consider alternative visas. Interestingly, bloggers have recently (August 2018) been added to the I visa classification.
Individuals must be coming to the US to work on behalf of a foreign media outlet or a US-based subsidiary of the foreign media company, such as a media agency, publishing house or independent production studio. Freelance media workers may be eligible where they are under contract with a foreign organisation and can provide a letter from the sponsoring organisation describing the nature and duration of the contract.
Content eligibility
The planned media content itself will be scrutinised by the consular officer to ensure it satisfies the requirements for I visa approval.
As a general rule, the consular officer would need to deem it newsworthy, informative or educational. Content that is considered to be of entertainment or promotional value alone would not pass.
Reporting on events would usually be regarded as informational and appropriate for I classification. Entertainment content that involves staged events, such as reality television shows, and quiz shows would not qualify. To illustrate, some recent examples include:
A major London radio station sent a team of on-air talent, producers and engineers to Los Angeles to cover a major music awards show. The application was built to show the event was newsworthy and the content informative for a UK listenership;
A rapidly-growing UK media organisation sought a US visa for a British news photographer. The visa was granted on the basis that the organisation distributed images that were published by multiple, reputable publications in the UK on newsworthy topics of interest to a British readership;
A British-based independent film producer wanting to quickly establish a studio in the US to film a series of music documentaries was granted an I visa given the factual nature of the content in a much shorter timespan than alternative visa options.
A UK television crew planning to film a cooking series in the US, covering famous chefs and regional cuisines for British viewers, faced questions as to whether all of the crew would classify as members of the foreign media – namely the directors responsible for the presentation of the food. I visas were granted to the entire crew based on the submission conveying their roles as central to the success of the project.
It becomes a matter of presenting a compelling and robust case to the consulate that establishes the audience will be educated or informed. A well-articulated description of the nature of the content is essential and should be clear for the consular officer to understand in the context of the visa criteria.
Where the project content does not qualify for the I visa, an employment-based O, P or H classification visa may be an option where you meet the relevant visa category criteria, although these visa applications are typically more demanding on applicants in terms of time and resource.
The show must go on
Navigating the US visa system can be complicated. NNU Immigration has heard of cases of media workers - overwhelmed by the time and effort of applying for a visa – bypassing the visa application and attempting to enter the US to work without an appropriate visa in place.
Be aware that this amounts to visa fraud, however short an individual's stay and regardless of how brief an assignment may be.
In this case, Individuals may be refused admission into the US, impacting future visa applications for both business and pleasure visits.
UK media professionals looking to work temporarily in the US face considerable unpredictability with their visa applications.
It's still relatively early days in terms of the stats relating to the Trump administration's policy, but on the ground we are without doubt now seeing a tougher approach to US visa processing. It's a bona fide issue that applicants need to prepare for to stand any chance of their visa being granted.
Visas are still being approved, even where there is significant time pressure. It's a matter of going back to the fundamentals and making zero assumptions in your application. Ensure you meet the eligibility criteria, that you present comprehensive supporting documentation and that you follow the process to the letter.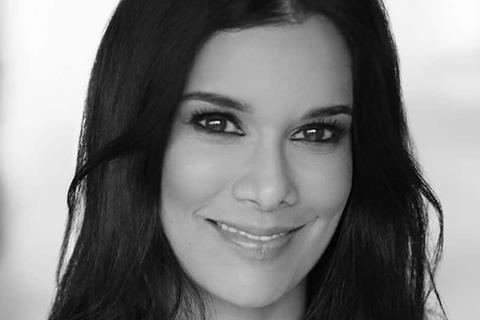 Nita Nicole Upadhye is a specialist US immigration attorney and managing partner at London-based law firm, NNU Immigration, with expertise in assisting media organizations and professionals with US visa applications.
This story originally appeared in Screen's sister publication KFTV.