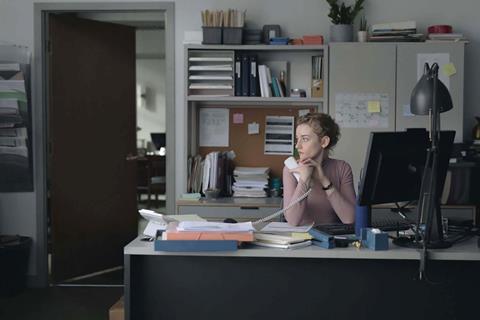 Key executives: Juan Carlos Tous, co-founder and CEO; José Antonio de Luna, co-founder and head of business; Jaume Ripoll, co-founder and head of content, acquisitions and development
Business model: SVoD, TVoD
Subscription costs:€7.99 ($9.50)/month or €14.99 ($17.90)/month including three TVoD vouchers per month; TVoD packs: €15 ($18)/month for five vouchers or €55 ($66)/month for 20 vouchers
Territories available: Spain, Portugal, Mexico
Annual turnover and/or subscriber base: €15m ($17.9m) turnover in 2020
Most watched film title on platform in 2021: The Assistant (dir. Kitty Green); most watched Spanish title: A Perfect Enemy (dir. Kike Maillo)
The idea for Filmin was first conceived by its founders in 2006 and the platform was officially launched in 2008. It was initially a TVoD service before transitioning in 2010 to an SVoD model, which is now the main focus of its business activity.
"If I had to compare our platform with others in the market, I'd say we could be described as a mixture of HBO, Criterion and Mubi," says Jaume Ripoll, Filmin's co-founder and head of content, acquisitions and development. "Our target is clearly a cinephile audience that is waiting for auteur titles they have been following on the film festival circuit but also a broader mainstream audience that enjoy an offer they cannot find elsewhere."
The number of classics alongside titles from Asia and Europe is one of the aspects that stands out when navigating Filmin's site. "Our motto is clearly to promote European cinema, and more than 65% of our content comprises European productions," says Ripoll.
When it comes to buying, Filmin has output deals with a diverse range of rights-holders, ranging from US studios such as Universal, Lionsgate and Sony to smaller independent distributors including Avalon and BTeam.
Recent acquisitions at markets and festivals include Radu Jude's Berlinale Golden Bear winner Bad Luck Banging Or Loony Porn, Philip Barantini's Boiling Point and documentary features Mr Bachmann And His Class, Gunda and The Most Beautiful Boy In The World.
Strategies for windows vary. Two years ago Filmin established the policy of aiming to take all-rights and start with a simultaneous theatrical release, as with Gaspar Noé's Lux Æterna, Amy Seimetz's She Dies Tomorrow and Aurel's
animation feature Josep. But the overall mix on the platform is a combination of exclusive and non-exclusive rights.
During the pandemic, Filmin doubled its 2019 annual turn­over to $17.9m (€15m) in 2020, but its founders remain vigilant. "The economic crisis and the number of streaming platforms push us to make sure our offer attracts new customers and that they stay with us," says Ripoll. One strategy is to put up exclusive new releases every week, alongside holding online film festivals that feature titles exclusive to the platform.
Filmin launched its own festival 11 years ago — Atlantida
Mallorca Film Fest — and it is also now producing, a move it started exploring through co-productions and now more decisively with a first Filmin original series: Doctor Portuondo, starring Jorge Perugorria, currently in production.
It is also combining its activity with theatrical distribution, as in the case of Agusti Villaronga's The Belly Of The Sea, winner of six awards at the recent Malaga Film Festival and a title Filmin will release in cinemas and on the platform in the autumn.